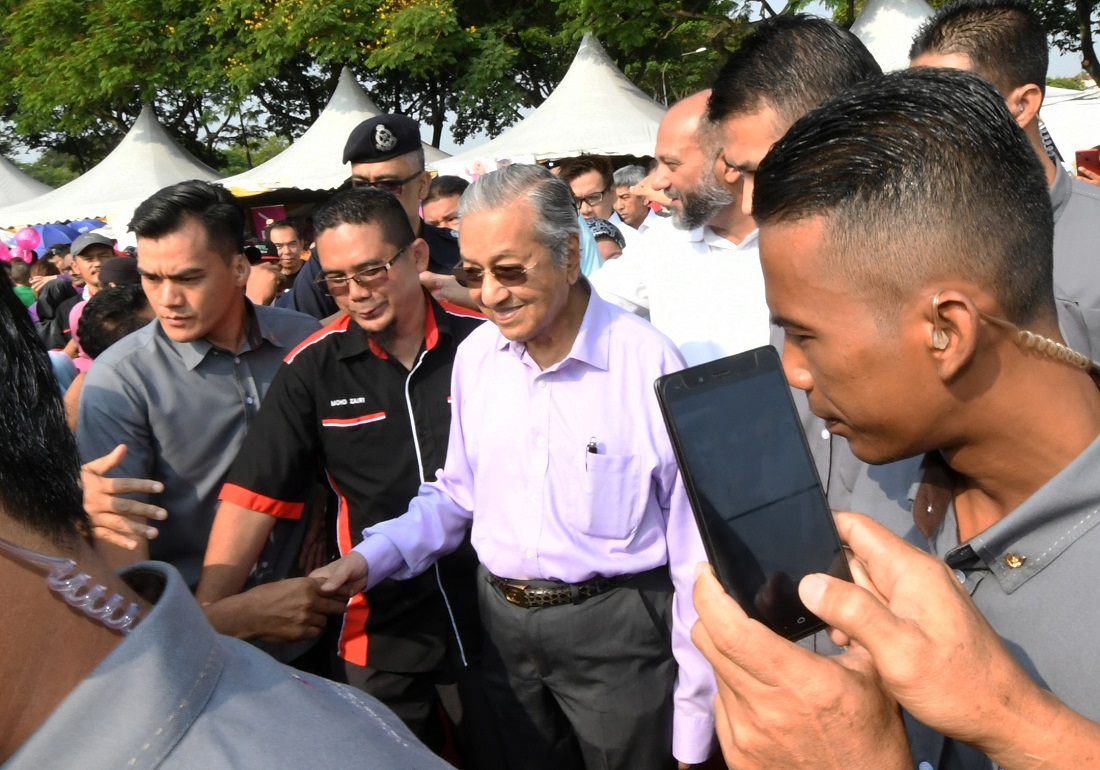 KUALA LUMPUR (Feb 17): More than 5,000 people witnessed the official launch of Dasar Komuniti Negara (DKN) or the National Community Policy today at Padang Puchong Indah, Selangor by Prime Minister Tun Dr Mahathir Mohamad.
DKN is an initiative under the National Housing Policy (2.0) to improve the lives of PPR (Program Perumahan Rakyat) residents. It is formulated by the Ministry of Housing and Local Government (KPKT) and supported by the Subang Jaya Municipal Council and EdgeProp.my.
In his speech, Mahathir said the Government is aiming to build one million affordable houses now but it will need the support of the private sector and the people.
"We wish to build affordable houses that are comfortable and suitable for families to stay in.
"It is pointless if the country is moving forward but our people live in a poor environment," said Mahathir.
One of the objectives of DKN is to improve the living environment of the people, especially the B40 group, said KPKT minister Zuraida Kamaruddin.
"The first objective of DKN is to empower the local communities, to encourage the people to involve themselves more in community activities such as to manage and take care of the public assets in the community," said Zuraida during the launch.
Some 32 DKN activities are currently ongoing in Lembah Subang 2 communities as the first phase of the programme. KPKT aims to extend the programme to 20 more PPRs out of a total 133 in the country by this year.
Under DKN, KPKT is working with the private sector, including property developers, to upgrade the lives and living environment of PPR communities through CSR initiatives.
Some of the property developers involved are Gamuda Land, Mah Sing Group Bhd, MKH Bhd and OSK Property. EdgeProp.my is also supporting DKN by helping to facilitate the partnership between the public and private sectors to empower and improve the lives of PPR residents. It also wants to raise awareness and educate the public about the policy and PPR needs through news coverage and other articles as well as a dedicated website on the DKN.
A full day carnival was held at the public field in Puchong Indah in conjunction with the launch of DKN. Some of the activities of the day were a community cycling event, aerobics, kids soccer match, tug of war, colouring contest, an eco market and food trucks.
The public also got a chance to visit more than 40 booths showcasing the CSR works among PPRs by the participating developers and EdgeProp.my as well as several NGOs and public service bodies.