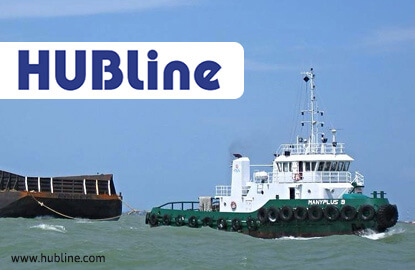 KUALA LUMPUR (July 25): A total of 300 million Hubline Bhd shares, equivalent to 2.55% of the shipping firm's share base, crossed off market at one sen apiece today, Bloomberg data showed. The shares seemed to be transacted between its chairman and largest shareholder.
There were two blocks that changed hands today. One block of 225 million Hubline shares was transacted at 3:10pm. The other block comprising 75 million shares changed hands in a direct deal 42 minutes later.
The company later said in a bourse filing today its chairman Richard Wee Liang Huat @ Richard Wee Liang Chiat sold 300 million shares today, also at one sen each, and effectively ceased to be a substantial shareholder. Wee also sold 75 million Hubline shares last Friday (July 22).
It is estimated that with the sale today, Wee's stake in Hubline dwindled to about 2.34%, as the transaction on July 22 effectively reduced his shareholding to 4.89%. As at Jan 29, he held an 8.22% stake.
Billion Power Sdn Bhd, Hubline's largest shareholder, picked up those shares from Wee. As at today, it owns 1.63 billion Hubline shares, or a 13.8% stake.
Hubline shares fell by half in value to close at half a sen today, bringing its market capitalisation to RM58.92 million.