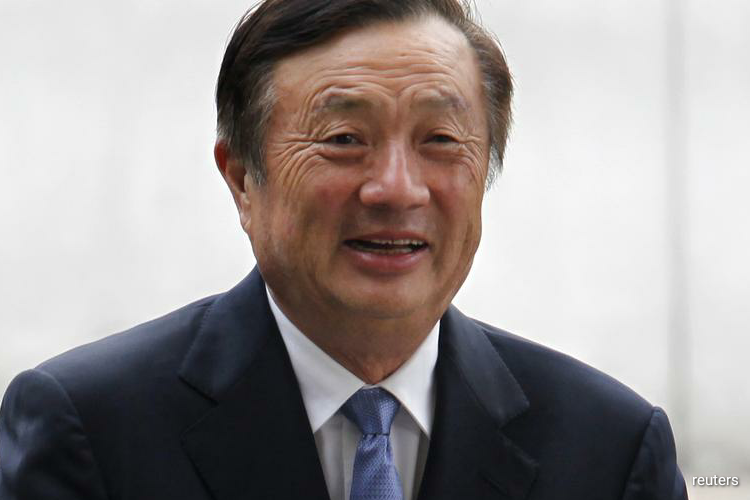 (June 25): Huawei's smartphone business outside China is "recovering rapidly", according to its founder, despite the company being put on a US trade blacklist that could see its phones lose access to Google services.
In an interview with CNBC last week, Huawei founder Ren Zhengfei said that the Shenzhen-based telecommunications firm had previously seen a record 40 per cent decline in overseas markets.
"But [our overseas consumer business] is now bouncing back, and its decline outside China is less than 20 per cent," said Ren. "It is recovering rapidly."
Huawei's China business has not been impacted negatively, and Ren said he does not expect Huawei's overall consumer business to experience a "huge decline" this year.
Ren's remarks come after a Bloomberg report last week said the company's executives were preparing for a 40 million to 60 million drop in international smartphone shipments. The Shenzhen company's overseas smartphone business accounts for about half of its overall smartphone sales. Last year, it shipped 206 million handsets, according to analysts IDC.
The company was put on the US Entity List in May, banning it from doing business with the US and cutting off its access to US technology, including semiconductors and software.
Subsequently, Huawei's consumer business came under close scrutiny because its smartphones run on Google's Android, and being put on the trade blacklist meant that future smartphones would no longer have services such as the Google Play app store in overseas markets.
Since then, Huawei has trademarked its own mobile operating system (OS), named Hongmeng, in various countries as it prepares a proprietary OS for its devices should it lose access to Android.
"There have been impacts in global markets, but these are not as significant as many imagined," said Ren, who said that Google offered an "excellent" ecosystem and that while some customers may not choose Huawei because of its own OS, others will stick with the brand.
"Many of our new phone functions, such as photography, are independent of Google's operating system."
Ren also said that Huawei's estimated revenue for 2019 may decrease from US$135 billion to US$100 billion, but that "profits are higher than before … growing faster than we could have imagined".
During the interview, Ren also said he would be willing to take a phone call from US President Donald Trump to "discuss potential collaboration for shared success", and said that Huawei does not speak to Chinese officials about its business.
Ren's interview with CNBC is one of many he has given to overseas media this year, as the Shenzhen company has come under siege by the US. Huawei, the world's largest telecoms gear maker and No 2 smartphone vendor, has been accused by the US of supplying equipment that could be used to aid Chinese intelligence activities. Huawei has denied the accusations.
Ren's daughter and Huawei's chief financial officer Meng Wanzhou is currently detained in Canada, pending extradition to the US for alleged violations of sanctions against Iran. The US has also slapped Huawei with lawsuits for trade secrets theft while Huawei is suing the US government over claims that banning Huawei from doing business with federal agencies and contractors in the US was unconstitutional.