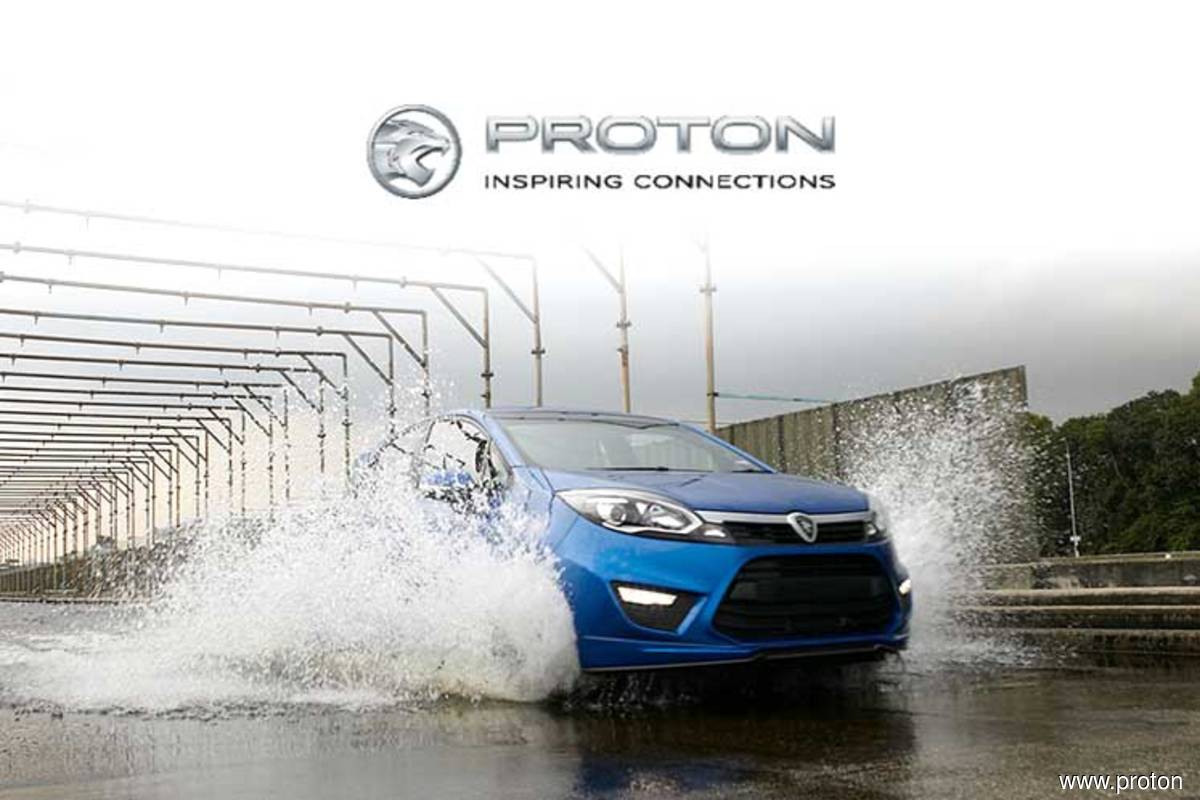 KUALA LUMPUR (July 17): Proton Holdings Bhd has teamed up with HSBC Bank Malaysia Bhd to provide support to the national car maker's suppliers, mainly small and medium enterprises (SMEs), via the HSBC Supply Chain Finance (SCF) programme.
In a statement today, HSBC said its SCF programme allows Proton's suppliers to obtain early payment of the proceeds from their sales to Proton, helping suppliers accelerate cash flow and access working capital at a cost typically lower than their traditional source of financing by leveraging Proton's stronger credit profile.
"This, in particular, is getting increasingly more important for SME suppliers in Malaysia under the current environment," it said.
HSBC said the programme is fully digitalised with Proton able to access and upload invoices and authorise payments via the HSBC SCF platform.
Additionally, HSBC has put together a simplified supplier onboarding process to extend support to more suppliers within a short period of time, resulting in increased sustainability and lowered cost along the supply chain.
"Proton was set up not just to be a car manufacturer but as a catalyst for Malaysia's industrialisation as well as to build a robust automotive industry. For this to happen, a strong vendor community was and is the prime fundamental," said Proton deputy chief executive officer (CEO) Datuk Radzaif Mohamed.
"Not only have we been creating business but we are also actively involved in developing vendor competency so that they (suppliers) can grow and compete beyond Proton.
"This initiative is one example of how we assist the vendor ecosystem. By leveraging on our strength, we allow vendors access to more liquidity so they can continue to have good cashflow and focus on their core business. This facility is also a recognition by a strong global financial partner of their confidence in Proton and our future," he added.
Meanwhile, HSBC Malaysia CEO Stuart Milne said HSBC and Proton have successfully collaborated on several initiatives for the past few years.
"With this solution, we are indeed pleased to be able to help improve the efficiency of the supply chain in the Malaysian automotive industry.
"The SCF arrangement began during the Movement Control Order (MCO) period, with multiple virtual briefings and online training sessions organised by the HSBC for Proton and its suppliers. Our business model allows us to support a broad spectrum of customers from SMEs, to corporates and MNCs during these challenging times," he said.
At 11.25am, shares in Proton's parent DRB-Hicom Bhd shed 2 sen or 1.12% to RM1.77, for a market capitalisation of RM3.42 billion. The stock saw some 587,200 shares traded.