This article first appeared in Digital Edge, The Edge Malaysia Weekly, on May 31, 2021 - June 06, 2021.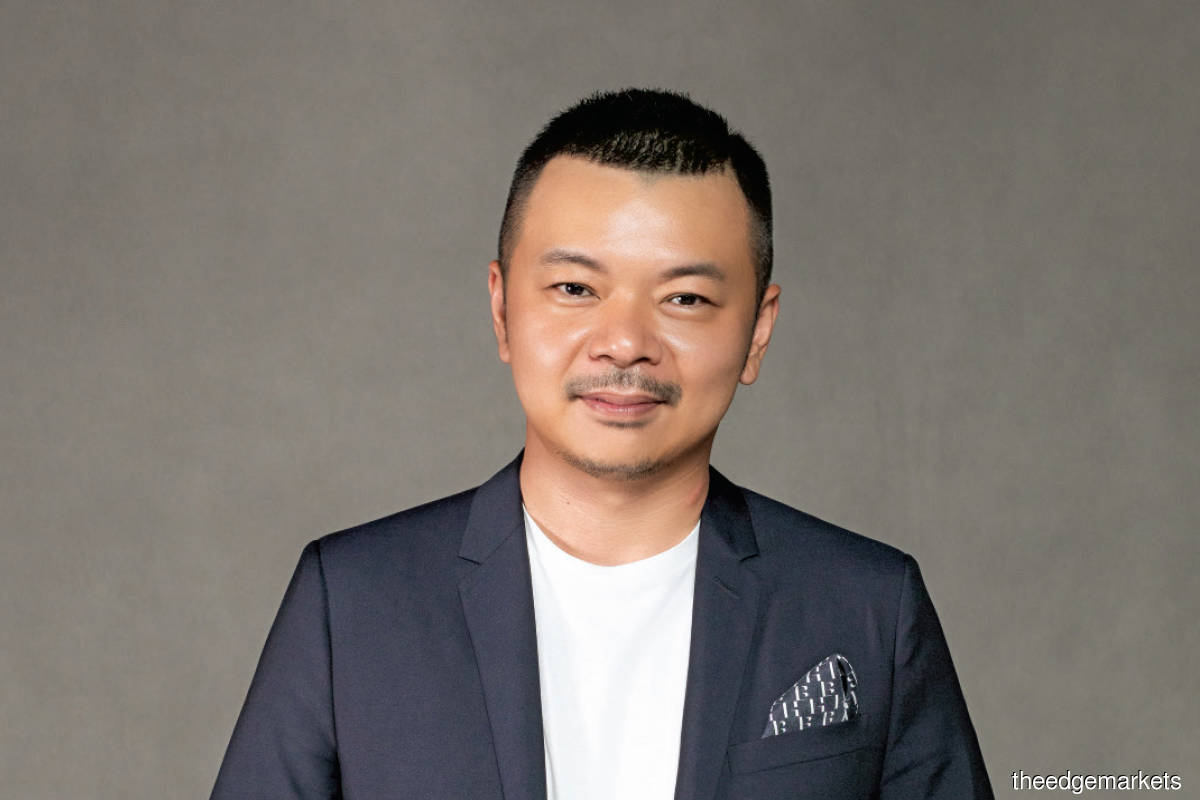 Over a year into the Covid-19 pandemic, most workers are now accustomed to the work-from-home (WFH) arrangement. Despite this, the lack of employee engagement in the WFH environment has contributed to the rise of workplace apathy, says Cllement Tan, managing director and group CEO of human capital management solutions provider Ramssol Group Bhd.
To address this, Tan and his team decided to put forward an app — Feet's (Formulating Employee Engagement and Talent Strategy) — they had developed in 2018.
He tells Digital Edge that Feet's incorporates Ramssol's in-house artificial intelligence (AI) known as Happy Technology to gauge the aspects of employee well-being: happiness, stress and engagement. Ramssol collaborated with professors and psychometric experts from the University of Malaya to develop the AI.
He says Feet's collects the data on employee well-being through a series of well-formulated questions that include a few relating to lifestyle and social interaction. The app then analyses the data and presents the analysis to employers on a dashboard, which is available in both the mobile and web formats. 
Employers can then use these insights to figure out what needs to be addressed to help improve the overall employee experience. Tan adds that the app utilises the AI to provide employers with recommendations of actions that can be taken to improve employee morale.
It was Tan's 15 years of experience in human resources that inspired him to develop the app and he could not have foreseen that it would become relevant so quickly, with the pandemic forcing many to work from home.
"At all times, I see the need for employee engagement in human capital engagement," Tan says. 
Up to now, it has been an uphill task to get companies to recognise the importance of employee engagement, he says, adding that it is not uncommon for employers to consider such initatives a waste of money. Many of them labour under the misapprehension that the only form of engagement or encouragement is higher remuneration.
However, the tide has turned. Slowly but surely, a growing number of enterprises are starting to see employee engagement as a must-have. Tan does his bit by educating employers through social media, including his company's and his own Facebook page. He points out the toll that disengaged employees take on profitability, especially during this pandemic.
According to market research firm Ipsos, some 57% of Malaysians felt isolated when working from home. And what's worse, some 64% saw their productivity drop during this time, at least to some extent.
Features
Other than assessing employee well-being, Feet's also has follow-up features that help with engaging employees on a virtual platform, says Tan. For instance, the Connect feature can help organisations host and publish after-work events that help to strengthen the bond among employees. 
There is also another feature worth mentioning, says Tan. The HighFive is a way for employees to receive recognition from managers and those in the C-suite for their contribution to the company. This, he points out, ties into a human being's innate desire to be seen and recognised for his achievements and it is aimed at boosting morale.
"With the HighFive feature, employees feel cherished like celebrities, and the satisfaction is comparable to a great bonus," he says. 
There is another feature called T'ing where employees can collaborate and share ideas, suggestions and recommendations on a variety of issues, including the company's direction. This, he points out, does not only improve organisational efficiency but makes the company more democratic, where everyone has a voice and is heard.
The app is designed so that the more employees use it, the more benefits they can get out of it. So Feet's has incorporated features to incentivise employees to use it, such as leaderboards to promote competitiveness between employees. 
"The app adopts gamification where employees collect reward points by completing tasks on the apps. They can use the points to redeem discount vouchers to purchase products and services from Feet's merchant partners," says Tan.
To ensure seamless app use, Feet's has several partnerships with the existing social collaboration platforms used in organisations. One of the partners is video conferencing software Zoom. Tan says organisations that sign up with Feet's can enjoy Zoom's premium features without actually subscribing to its premium account. 
According to the app's official website, Feet's also integrates seamlessly with Lark, an enterprise collaboration and communication tool used by many organisations.
More than just employee engagement
Feet's may help engage employees, but Tan is quick to point out that this is only one factor of HR work. He has also introduced Rams Clinic and Rams Shield programmes to diagnose the problem within an organisation's human capital management system and give recommendations based on the diagnosis.
According to its official website, Ramssol's Rams Academy enables employees to upgrade themselves with in-demand skills such as software development and user interface design. Tan is considering including an employee counselling service as well, as a means of increasing employee engagement.