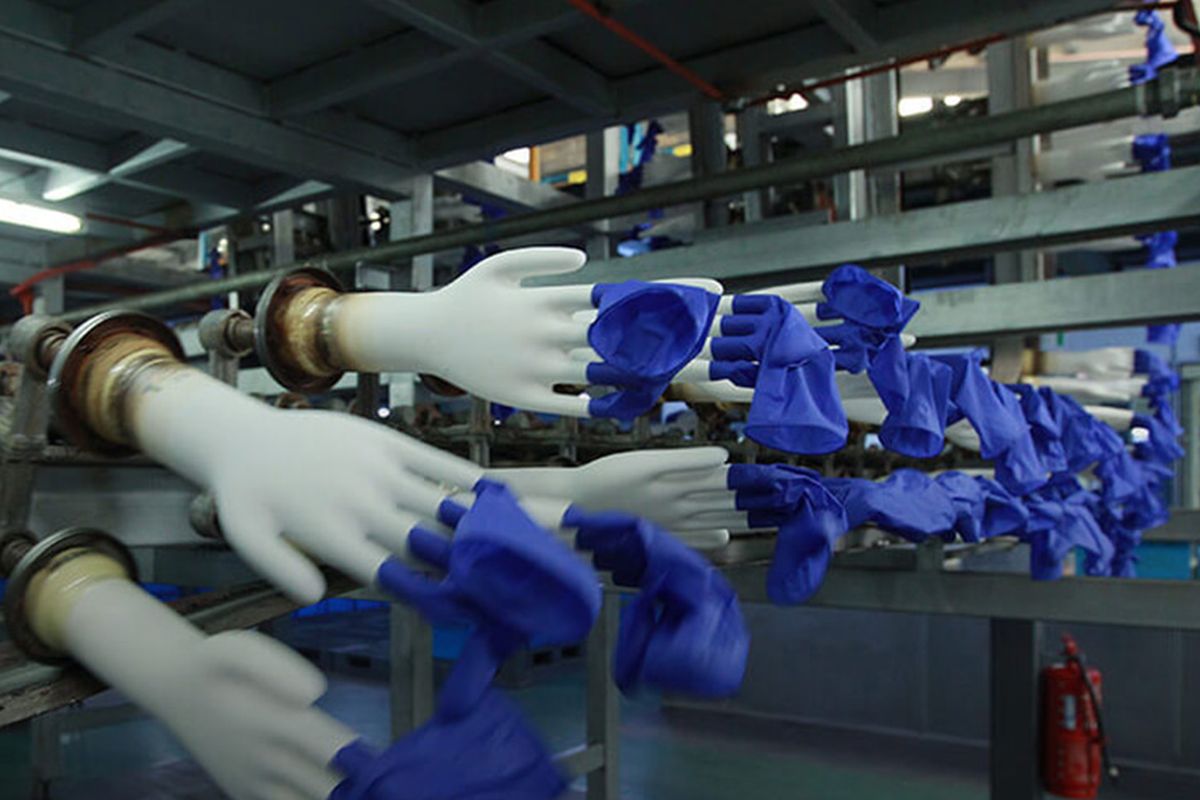 KUALA LUMPUR (Feb 25): Rubber glove stocks seem to be heading downhill currently, falling to the lowest points since the reverse of the strong upward trend in October.
The recent selldown has pulled the big four glove manufacturers substantially below analysts' target prices by as much as 51%.
Judging by investment analysts' target prices, the current share price weakness should be a good bargain hunting opportunity given the belief that the demand for rubber gloves would not drop off the cliff as some glove bears have anticipated.
Despite its share buyback exercise, Top Glove Corp Bhd slid to an almost eight-month low of RM5.23 since its adjusted closing price of RM5.19 on June 30, 2020.
Its closing price of RM5.23 marks a 40% discount to its average target price of RM8.64, with analysts forecasts ranging from RM3.50 to RM16.34. Year to date, it has fallen 14.5%.
The world's largest rubber glove manufacturer is currently trading at a price-earnings ratio (P/E) of 4.16 times based on earnings estimate for the financial year ending Aug 31, 2021. However, it is at P/E of 10.61 times based on the estimate in the following year.
Likewise, Hartalega Holdings Bhd, the world's biggest nitrile glove producer, dropped to a near nine-month low of RM10.40, marking a 14.3% decline year to date.
The stock is approximately 39% below its average target price of RM17.16. In terms of P/E valuation, Hartalega is trading at 11.49 times for its financial year ending Dec 31, 2021 (FY21) and 9.04 times for FY22.
Meanwhile, Supermax Corp Bhd tumbled to an eight-month low of RM5.04, about 51% below its average target price of RM10.26. Supermax, which is the third KLCI component stock after Top Glove and Hartalega, is trading at a P/E of 3.41 times based on estimated earnings for FY21 and 5.75 times for FY22 earnings.
Kossan Rubber Industries Bhd also lost ground, dropping to a nine-month low of RM3.81. The stock is 39% below the average target price of RM6.20, trading at P/E of 3.79 times for FY21 earnings and 8.16 times for FY22 earnings.
The smaller rubber glove players also fell to seven- to nine-month lows today, with Careplus Group Bhd down 3.1% to RM1.85, Comfort Gloves Bhd down 5.6% to RM2.21 and Rubberex Corp (M) Bhd down 3% to RM1.28.
Several States in peninsular Malaysia have started receiving the supply of the Covid-19 vaccine produced by Pfizer-BioNTech, which marks the commencement of the first of three phases of the country's National Covid-19 Immunisation Programme. This brings hope of better containment of the pandemic in the country.
The news, however, dampened the sentiment of the glove stocks.
Prime Minister Tan Sri Muhyiddin Yassin — the first person in Malaysia to be vaccinated earlier today as assurance that the process is indeed safe — said the process was a pleasant experience.
Meanwhile, the Government has also opened registrations for its vaccination programme via the latest update of the MySejahtera app.
The Covid-19 immunisation plan will be carried out in three phases, which will be undertaken within a one-year period.