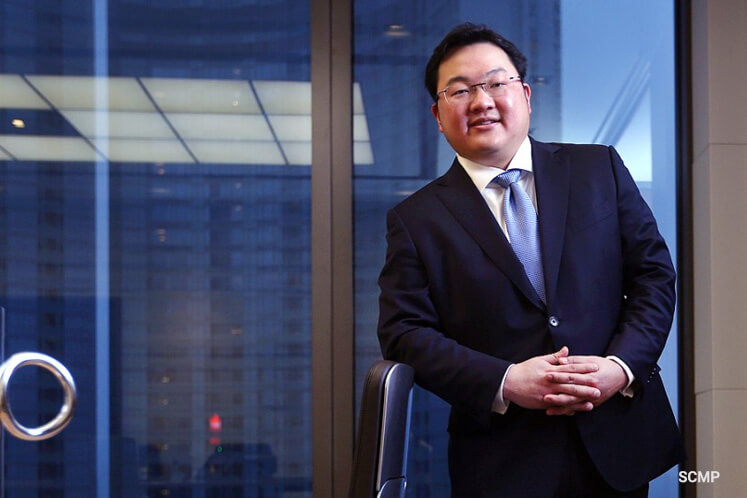 SINGAPORE (July 13): Singapore's investigations into the money laundering activities of Yeo Jiawei revealed how Low Taek Jho misled banks with one falsehood after another into siphoning out money belonging to 1Malaysia Development Bhd.
See: Yeo Jiawei to assist CAD investigations on 1MDB, disgorge profits from money laundering and cheating charges
See: Malaysia's 1MDB fund a 'victim' of Jho Low, Singapore says
Initially, Low provided Coutts with an investment management agreement as evidence that Good Star was a fund manager tasked to invest the money on 1MDB's behalf.
But Low later provided Coutts with a loan agreement, which characterised the money as a loan from 1MDB to Good Star.
However, according to the statement of facts by the Attorney-General's Chambers, the public prosecutors knew where the money for Good Star was coming from and that Low knew about it all along.
"The agreements provided to Coutts are inconsistent with each other, and both are also inconsistent with the explanation for the transaction given by Tang Keng Chee to Deutsche Bank Malaysia on Sept 30 2009," says the public prosecutor.
In Sept 2009, 1MDB entered into a joint venture with PetroSaudi International Limited.
Under the agreement, 1MDB was to provide the JV with capital of US$1 billion in return for one billion shares in the JV vehicle, 1MDB PetroSaudi Limited, equivalent to a 40% equity interest in the joint venture.
According to the statement of facts, the transfer of US$1 billion by 1MDB to the joint venture was to be made via a foreign exchange transaction.
On Sept 30 2009, Deutsche Bank (Malaysia) Berhad was instructed by way of a letter which was signed by Tang Keng Chee, the then Executive Director of 1MDB, to execute the transaction.
However, the instruction was for Deutsche Bank Malaysia to transfer only US$300 million to the joint venture's JPMorgan (Suisse) SA bank account.
The remaining US$700 million was to be transferred to a bank account belonging to Good Star Limited, this being RBS Coutts Bank AG (Zurich) bank account no 11116073.
On Sept 30 2009, in a telephone conversation with Deutsche Bank Malaysia, Tang confirmed that the US$700 million was to be transferred to PetroSaudi as repayment of an advance owed by 1MDB PetroSaudi.
Subsequently on Oct 2 2009, Sharol Halmi, the then CEO of 1MDB, represented to Deutsche Bank Malaysia that "Good Star is owned 100% by PetroSaudi International Limited".
However, investigations showed that Jho Low was recorded as its beneficial owner of Good Star Account throughout from the date of account opening to its closure in September 2013.
Between May and October 2011, Good Star received a further US$330 million from 1MDB, spread over four transfers.
One of the transfers was effected by Deutsche Bank Malaysia, ostensibly under a Murabaha financing agreement dated June 14 2010 entered into between 1MDB and the 1MDB-PetroSaudi joint venture.
Investigations, on the other hand, reveal that Jho Low provided a sales and purchase agreement to Coutts claiming that the US$330 million were proceeds from the sale of certain assets by Good Star to 1MDB.
"The said agreement provided to Coutts is again inconsistent with the explanation given to Deutsche Bank Malaysia," says the prosecutor.
In total, US$1.03 billion that 1MDB purported to invest in the joint venture had actually been diverted to the Good Star Account, say prosecutors.
The Edge Singapore's cover story this week (Issue 788) reveals more of Jho Low's modus operandi. Get your copy today.