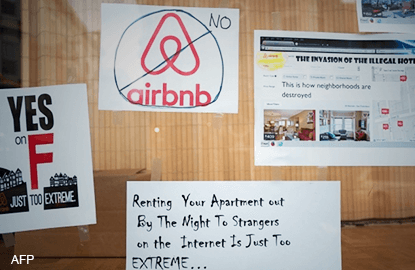 This article first appeared in The Edge Financial Daily, on November 17, 2015.
THE combination of rapid technological change and evolving consumer preferences presents a fundamental challenge to a growing number of businesses. This applies to both "insurgent" new entrants and more established companies, which must profitably integrate innovative and transformative content into large existing platforms.
Some sectors, such as retail, have made great advances in making use of these changes: Witness the remarkable growth of Amazon and the way, through its own self-disruption, it continues to redefine the business models of old and new competitors. Other sectors, such as finance, are still in the very early stages of transition. Disruptive entrants are fighting hard to gain a big enough foothold, while established platforms struggle to integrate new transformative content such as peer-to-peer lending, financial personality insights and holistic-solution approaches that incorporate advances in client-interaction technology and behavioural science.
Wedged between these two extremes is the business of urban accommodations, which recently underwent an intriguing back and forth. The experience of this area could well signal what is likely to happen elsewhere, particularly in financial services.
Once dominated by large chains, such as Hilton and Starwood, and boutique hotels, the lodging sector was disrupted by the unexpected entry of Airbnb. It was what I have called a disruption from another world.
Relying on tools, concepts and mindsets that were quite alien to the industry initially — those based on technological innovation, mobility, a behaviour-driven understanding of evolving consumer preferences and an aspiration to offer customers greater self-empowerment — Airbnb has grown into a major provider of "rooms". In just six years, its inventory has surpassed that of Hilton, and it has achieved this feat without the need to construct or manage a single large building. This summer alone, Airbnb provided accommodations for an astonishing 17 million people.
Having been initially blindsided and caught flat-footed, the legacy accommodation platforms are starting to react. Somewhat unexpectedly, they also are forcing Airbnb to adapt and incorporate some of the established companies' older practices.
As reported in the Financial Times last Friday, Expedia paid almost US$4 billion (RM17.52 billion) earlier this month to be more like Airbnb — that is, it acquired HomeAway, which offers vacation rentals. Not to be left out, another aggregator of hotel rooms, Priceline, is trying to make similar leaps by expanding its Booking.com relationship.
Now facing greater — and more adaptable — competition, Airbnb is also required to think a little differently because it can no longer rely exclusively on its transformational use of technology, mobility and client interface for a sustainable advantage. Taking a page from Priceline and others, the company announced last week that it would adopt "variable pricing" practices that dynamically adjust prices to changing demand and supply conditions.
This is far from the first example of partial convergence between innovative content and established platforms. Consider the way taxis and limousine services in certain cities, including New York, have been willing to work with Uber after some initial resistance. This dynamic also is likely to play out in other areas, including the provision of financial services.
In finance, most new disruptive entrants and traditional platforms are unlikely to be able to grow rapidly and profitably enough without more interactions. The crossover will increasingly happen in three ways: through each being more willing and able to adopt the practices of the other, breaking down some of the internal walls and dogma that inhibit this type of agility; by the absorption of new entrants by existing platforms, while respecting and nurturing the innovators' edge; and, most promising, by targeted strategic partnerships that address certain market failures (for example, new entrants and banks coming together to offer better solutions for chronically underserved client segments such as consumer credit for low-income groups and financial services for women).
For consumers, there could be no better news (provided, of course, regulators keep pace). Whether in financial services, accommodation, retail or urban transportation, the clever combination of content and platform offers consumers the possibility of a superior level of service at a more cost-effective price. — Bloomberg View
This article does not necessarily reflect the opinion of the editorial board or Bloomberg LP and its owners.