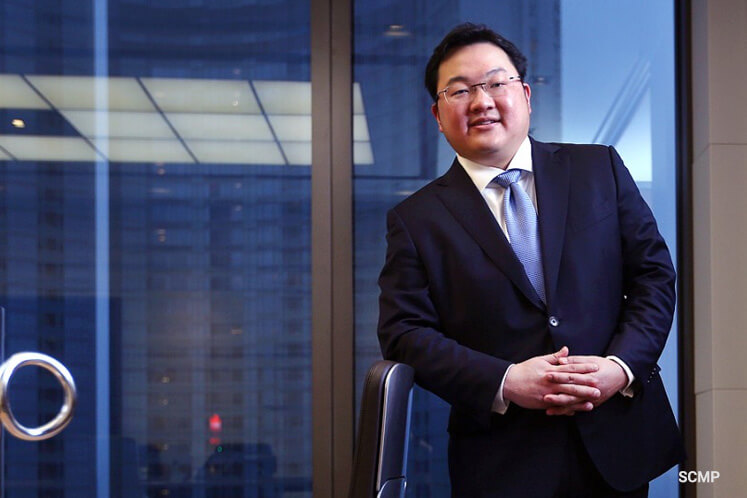 SINGAPORE (June 16): More than US$4.5 billion (S$6.2 billion) in funds belonging to 1Malaysia Development Bhd (1MDB) has been allegedly siphoned off by high-level officials of 1MDB and their associates, according to a 251-page asset seizure filing by the US Department of Justice (DoJ) on Thursday.
In what was its third lawsuit against corruption linked to the Malaysian sovereign wealth fund, the US DoJ says it seeks to seize an additional US$540 million worth of assets.
Combined with the two civil forfeiture complaints filed earlier, this brings the total value of the assets the US DoJ is looking to seize to US$1.7 billion.
(See: US moves to seize additional $747 mil of assets linked to 1MDB scandal)
Malaysian businessman Low Taek Jho, the alleged mastermind behind the 1MDB scandal, is known to have a tendency to lead a luxurious lifestyle.
Better known as Jho Low, he is reported to have thrown some of the biggest parties even Las Vegas – the entertainment capital of the world – has ever seen.
(See: Jho Low splurged millions on birthday party in Las Vegas)
Where has the money gone? We take a closer look at some of the assets flagged by the US DoJ under its latest complaints filed on Thursday.
Living a life of luxury on the high seas
Low allegedly diverted more than US$250 million in 1MDB funds – proceeds from a 1MDB bond issuance in 2013 and a loan by Deutsche Bank to 1MDB in 2014 – to purchase a 300-foot luxury mega-yacht, the Equanimity.
Awarded the "Best in Show" prize at the Monaco Yacht Show in 2014, the Equanimity can carry up to 26 guests and 30 crew members.
The mega-yacht comes equipped with a helicopter landing pad, an on-board gymnasium, a cinema, a massage room, a sauna, a steam room, an experiential shower, and a plunge pool.
"Lights, camera, action!"
Hollywood film production and distribution company Red Granite Pictures finds itself in the limelight once again.
The US DoJ last year accused the company of using US$100 million of stolen 1MDB funds to finance the film The Wolf of Wall Street. Now, two other major motion pictures produced by Red Granite – Dumb and Dumber To and Daddy's Home – have come under question.
The US DoJ says it is seeking to seize all rights and interests of the two movies. The authorities allege that tens of millions of dollars in diverted 1MDB funds were transferred into and through various bank accounts at City National Bank in Los Angeles associated with Red Granite Pictures in 2013 and 2014.
The money is said to be have been used to fund the production of "Dumb and Dumber To", a motion picture co-produced by Red Granite, Universal Pictures and New Line Pictures. Released in the US on Nov 11, 2014, the comedy starred veteran funnyman Jim Carrey.
Daddy's Home, starring Will Ferrell and Mark Walberg, is also alleged to have been funded by millions of dollars diverted from 1MDB. The comedy was released in the US on Dec 25, 2015.
Diamonds are a girl's best friend
Low is alleged to have purchased jewellery worth about US$200 million between April 2013 and September 2014, using funds traceable to the 1MDB bonds and loans from Deutsche Bank.
The purchases included an 11.72-carat heart-shaped diamond in February 2014 for US$1.29 million. The jewellery was given to Australian supermodel Miranda Kerr as Valentine's Day gift. The necklace bore Kerr's initials, MK, on the back of the piece.
A few months later, Low gave Kerr an 18K white gold diamond jewellery set that included a necklace, a pair of earrings, a bracelet, and a ring. The US$1.98 million matching diamond jewellery set was given to Kerr during a multi-day excursion aboard Low new yacht, the Equanimity, in late July and early August of 2014.
To accompany the jewellery set, he also purchased for Kerr an 11-carat pear cut diamond on 18K white gold earrings for US$1.05 million.
The money used to purchase the jewellery sets was traceable to the misappropriated proceeds of a US$975 million Deutsche Bank loan.
In November 2014, Low purchased another 8.88-carat diamond pendant with diverted Deutsche Bank loan proceeds. The US$4.8 million 18K rose gold pink heart-shaped pendant was once again was given to Kerr as a gift.
But Kerr would not be the only woman that would receive jewellery from Low.
Low bought a pair of diamond earrings and a matching diamond ring for his mother, which was worth about US$1.70 million. For these, Low is alleged to have used funds traceable to diverted 2012 bond proceeds.
Art is where the heart is
Funds traceable to proceeds from the 1MDB bond sale in 2012 were alleged to have been used to purchase a Metropolis Poster. The framed, three-sheet colour lithograph poster created by the German artist Heinz Schulz-Neudamm used in the 1927 silent film "Metropolis" was worth US$1.2 million.
Low cumulatively spent over US$100 million on rare artworks. These include the "Nature Morte au Crane de Taureau" painting by Pablo Picasso, which was acquired in January 2014 for approximately US$3.28 million. That same month, the painting was gifted to actor Leonardo DiCaprio for his birthday.
Low also gave DiCaprio a Diane Arbus photograph titled "Boy with the Toy Hand Grenade". The US$0.75 million photograph is alleged to have been purchased using diverted 1MDB funds.
The US DoJ says Low also purchased a collage by Jean-Michel Basquiat for about US$9.19 million using diverted proceeds of the 2013 bond sale. The acrylic, oil stick and paper collage is laid down on canvas and mounted on wood. Low is said to have later instructed the gallery to transfer the artwork to DiCaprio.
House of cards
Loo Ai Swan, 1MDB's general counsel and executive director of group strategy, is alleged to have used funds traceable to the misappropriated proceeds of 1MDB bond sales in 2012 to acquire a residential unit in One Madison Park Condominium in New York. The unit, worth about US$4.53 million, was purchased through an entity called Cricklewood One Madison.
Share investments
Tarek Obaid, the CEO of PetroSaudi, acquired 2.5 million shares in software engineering company Palantir Technologies for US$2 million. These funds are allegedly traceable to the US$700 million wire transfer from 1MDB to the Good Star Account.
Low, through one of his companies, Jynwel Capital, allegedly laundered at least US$150 million in funds diverted from 1MDB's 2012 bond issuance to acquire an interest in the Electrum Group, a private equity firm in the United States.
Low Taek Szen, brother of Jho Low, allegedly purchased equity shares in Fly Wheel Sports – a fitness club chain in US – for US$3 million. The funds are traceable to 1MDB's 2013 bond sale and to the proceeds of Jho Low's sale of equity in the Park Lane Partnership to Mubadala.