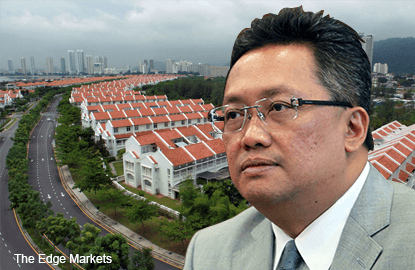 KUALA LUMPUR (Jan 14): The Urban Wellbeing, Housing and Local Government Minister Datuk Abdul Rahman Dahlan has warned that his ministry would most likely to be affected by the impending cut in Budget 2016.
Prime Minister Datuk Seri Najib Razak is set to announce the revisions to Budget 2016 on Jan 28, as the government is expected to revise its base assumption for crude oil price to US$30 per barrel, from the initial US$48 per barrel assumption, when the budget was tabled in October last year.
"Generally, I believe, in the budget there are some programmes that we might be able to consolidate, some programmes that we can delay. So, there will be some adjustments in terms of the ministry's budget (for the year)," he told reporters, after the opening of the Strata Management — The Good, The Bad and The Ugly conference today.
"But I hope there will not be any (deep) cuts in terms of budget for housing. Housing is an industry that can be a catalyst to the economy," he said, adding that a reduction is still necessary.
Abdul Rahman also urged all quarters to put their differences aside and to stop politicising the issue, in order to properly address the problem for national interest.
"We understand that the headwinds faced by Malaysia is very real, following the decline of oil prices to US$30 per barrel. This is a real issue, and it is no longer something that we should be making fun of, or politicised the matter.
"This is the time when we have to be united. Put aside our differences; whether you're the opposition, NGO or the government, we need to be united in ensuring the government would be able to take decisive action in handling this issue," he added.
On Monday (Jan 11), Moody's Investors Service Inc revised its sovereign rating outlook on Malaysia from positive to stable, following the deterioration in the country's growth and external credit metrics, due to external pressures over the past year and macro financial risks posed by system-wide leverage, which remains high.