This article first appeared in The Edge Malaysia Weekly, on October 12, 2020 - October 18, 2020.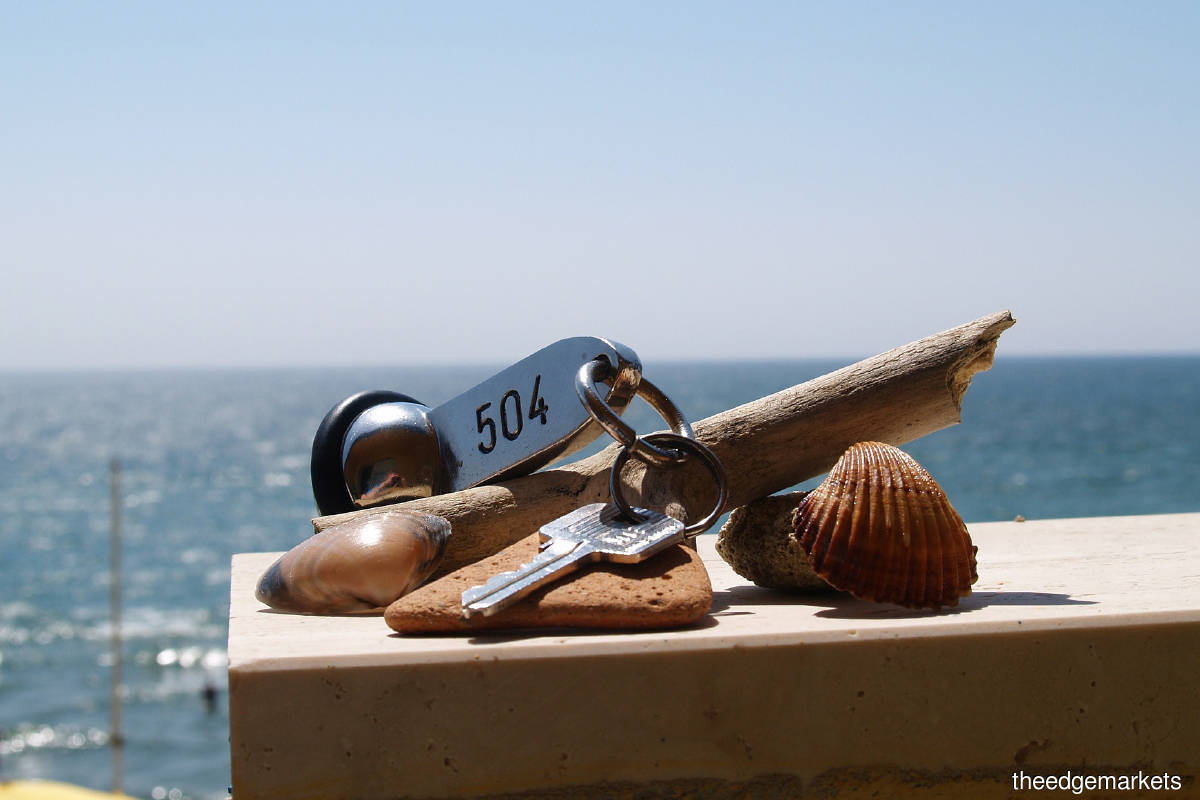 JUST as hotel operators were beginning to see some recovery in their operations, they were stopped in their tracks by the triple-digit daily surge in new Covid-19 cases over the past week.
Hotel stays are being cancelled, as are events.
"All government events at hotels nationwide that had been booked for the months of October and November have been deferred indefinitely," says Malaysian Association of Hotel's (MAH) honorary secretary-general Christina Toh. The cancellations started to stream in on Oct 1.
As a result, hotels will suffer estimated losses of up to RM100 million over the next two weeks alone, just as losses had begun narrowing.
In an interview with The Edge, MAH CEO Yap Lip Seng says hotel operators in several states began to receive cancellations for bookings following the spike in Covid-19 cases at the end of September. The cancellations rose sharply on Oct 1, when new cases jumped to 260, from 89 the previous day.
"This is further aggravated by the uncertainty about travel restrictions that may be imposed due to this (jump in Covid-19 cases)," Yap adds.
One operator of multiple hotels in the Klang Valley says after a good showing in August and September, the group had hoped to achieve an average occupancy rate (AOR) of 50% in October. However, following the cancellations, its AOR dipped to 20%.
Says Yap, "We are currently tracking the impact. Initial indication seems to show a downward trend of between 10% and 15% for the next couple of weeks. This could result in losses of as much as RM60 million to RM100 million in revenue for hotels."
Based on the latest available occupancy data from MAH, the AOR at hotels nationwide had been steadily increasing after the Movement Control Order (MCO) was eased, clocking in at 35.43% in July and 45.4% in August. This lifted the AOR in the first eight months to 33.24% — an improvement over the earlier forecast of 25.41% for the full year.
In terms of average room rate (ARR), it stood at RM194.92 per night in July but declined to RM182.43 in August. For the first eight months, the average rate was RM205.95.
Yap points out that before the recent wave of infections, occupancy nationwide was averaging at 39%, mainly driven by crowds over the weekend. However, "with the current situation, we can expect it to drop to 20% to 25% in the next couple of months".
Overall, he expects the AOR for 2020 to remain at 25.41%, as projected earlier, and the ARR to be at RM180 to RM220.
As such, he estimates that the total losses suffered by the hotel industry for the year to be about RM5.8 billion. "Our initial projection was approximately RM3 billion in loss of revenue for the hotel industry in the first six months. From July to December, we were expecting a loss of another RM3.3 billion. With the recent improvement in domestic tourism, this is now adjusted to RM2.8 billion. This, however, is still subject to situational changes, especially the recent spike in Covid-19 positive cases."
Where are people holidaying?
MAH data reveals that Pahang and Perak are particularly popular destinations. Pahang recorded an AOR of 75.10% and 82.79% for July and August respectively. Perak saw an AOR of 54.72% in July and 60.38% in August.
Pahang's performance was driven by the highland resorts. Cameron Highlands and Genting Highlands are traditionally popular destinations, whereas tourism in Perak has always been supported by the domestic market and is benefitting from local pent-up demand.
"Both Perak and Pahang have the advantage of being popular drive-to destinations, accessible from the northern, central, and southern states," Yap explains.
The data also shows that Kedah enjoyed a 45.96% AOR in July and 43.20% in August, largely supported by the performance of hotels in Langkawi. However, Yap says the AOR and ARR "have been affected by the recent Targeted Enhanced Movement Control Order, and even more so (now) with many more cases recorded."
A Langkawi hotel operator, who did not want to be named, tells The Edge that after enjoying 60% occupancy in August, the rate declined to 50% in September. "October bookings are at 35%, but we had forecasted 45%."
Apart from island and highland resorts, beach resorts have also been performing better than city hotels. Hotels rated three-star and more have proven attractive to vacationers because of the deep discounts offered.
Yap observes, "The current trend seems to show a separation of the market, where the affluent ones — those with original travel plans overseas — are going for the luxury hotels and the general market is going for the three- and four-star hotels."
The data also shows that despite the improved occupancy in August to 45.4% from 35.43% in July, the ARR fell to RM182.43 from RM194.92.
Yap explains that the impact was because of the re-introduction of the mandatory quarantine programme at hotels, for which the rates are fixed at RM150 per room per night with three meals daily. The programme was brought back on July 24 after an increasing number of returnees from overseas were found to be breaching home quarantine rules.
Since the MCO was imposed on March 18, Malaysia has seen multiple hotel closures.
A study by the MAH in July revealed that 62.8% of hotels are fully operational, with 29.5% partially operational.
According to the MAH, 7.7% are not operating, including 0.6% that have closed their doors until further notice, while 0.6% are targeting to reopen in November, and 1.3% in January next year.
Asked if more hotels are likely to fold given the recent spike in Covid-19 cases, Toh replies, "It is highly possible."