This article first appeared in The Edge Financial Daily, on April 1, 2019.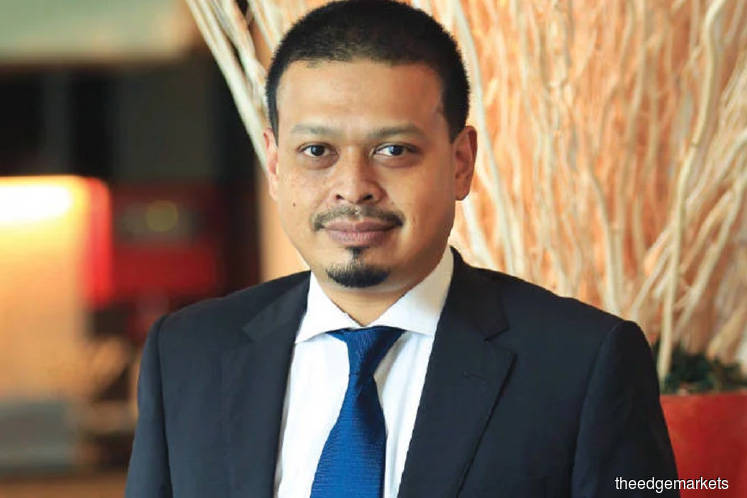 KUALA LUMPUR: After disposing of its loss-making osmosis drinking water business last year, Bio Osmo Bhd plans to return to profitability by growing its hospitality businesses.
Soon to be renamed Impiana Hotels Bhd upon the completion of its acquisition of the Impiana Group's hotel assets, Bio Osmo currently has two principal business divisions related to the hotel business.
The first deals with the ownership and operation of hotels and resorts, while the second provides professional management services to hotels and resorts, and consulting and technical services to landowners for development of hotels and resorts.
For the 18-month period ended Dec 31, 2018, the group registered a net loss of RM11.92 million or 1.50 sen per share, compared with a net loss of RM13.17 million or 1.87 sen per share for the 18-month period ended Dec 31, 2017. Revenue fell 26.19% to RM4.82 million from RM6.53 million.
"The first thing we want to do is to turn around the company after bleeding for so many years," said Bio Osmo executive director Azrin Mirzhan Kamaluddin.
Azrin expects the top contributor to the company's earnings this year to be Impiana Cherating, followed by Impiana Hotels and Resorts Management (the division that manages the company's local and foreign hotels) and Impiana Pangkor.
"We hope to secure 100% property sales in Cherating and get a few more hotel management contracts to grow our business," he said.
Azrin said the redevelopment of Impiana Resort & Residences Cherating in Kuantan is currently under way, with a total gross development value (GDV) of RM413 million. It is targeted to reopen in 2020 or 2021.
About 50% of the GDV is for the first phase of the project, which consists of 257 serviced residence units and 11 private villa units. The redevelopment will allow the group to boost its income from both the sale of units and from hotel management revenue.
Azrin said the serviced residence units are open for sale, on a sale-and-leaseback basis, and have seen a take-up rate of 60%. The company expects to recognise the revenue from these sales from the second quarter of 2019 onwards.
The units are priced at around RM850 per sq ft, or RM500,000 to over RM1 million per unit.
Turning to Impiana Hotel Ipoh, Azrin said the operating environment has seen some improvement, albeit at a slower pace because 40 of its 200 rooms are currently undergoing refurbishment. He foresees the occupancy rate to rise once the refurbishment is completed.
Azrin said Bio Osmo is also set to receive new income contributions this year from its Impiana Private Villas Ubud in Bali, Indonesia which is slated to open in July or August, and also through its provision of hotel management service for a hotel located in Seoul, South Korea.
He said the company has signed a 10-year management contract, with the option of extending the contract for another 10 years, with a local hotelier in South Korea. This marks the group's first expansion outside Southeast Asia.
Azrin said the hotelier, who is a regular customer of Impiana KLCC, liked the hospitality experience provided by Impiana and wished to bring the hospitality service to South Korea.
"The hotelier wanted us to manage his hotel, and even requested for a Malaysian general manager. It is a good marketing strategy for us as someone who has good experience in hotel management wants us to manage his property," said Azrin.
The hotel, which is slated to re-open at the end of the year, has about 160 rooms with an occupancy rate of over 60%. Azrin is aiming to raise the occupancy rate to 80% after the reopening.
"We have sent over our technical team to find out the areas that require refurbishment. It will take us a few months to do the refurbishing," he added.
Azrin said he is hopeful of securing more hotel management contracts from South Korea in future. The Impiana Group has also been receiving several inquiries in respect of providing hotel management service, especially from India.
One factor the group would look into before deciding to take up the offers is the location of the hotel.
"Sometimes the property's location is not right regardless of how good the manager is. If it (the location) is just not meant to be a hotel, we will walk away," said Azrin.
As for its existing hotel assets in Thailand and Indonesia, the group holds the properties jointly with local partners. The hotels in Thailand include Impiana Resort Patong and Impiana Private Villas Kata Noi, both located in Phuket, and Impiana Resort Chaweng Noi in Koh Samui.
All of the groups' three private villas in Indonesia are located in Bali, namely Cemagi, Seminyak and Ubud.
Azrin said the group is looking into injecting these overseas properties into the listed entity in future.
Shares in Bio Osmo settled unchanged at six sen last Friday, valuing the group at RM47.72 million.