This article first appeared in The Edge Malaysia Weekly, on September 7, 2020 - September 13, 2020.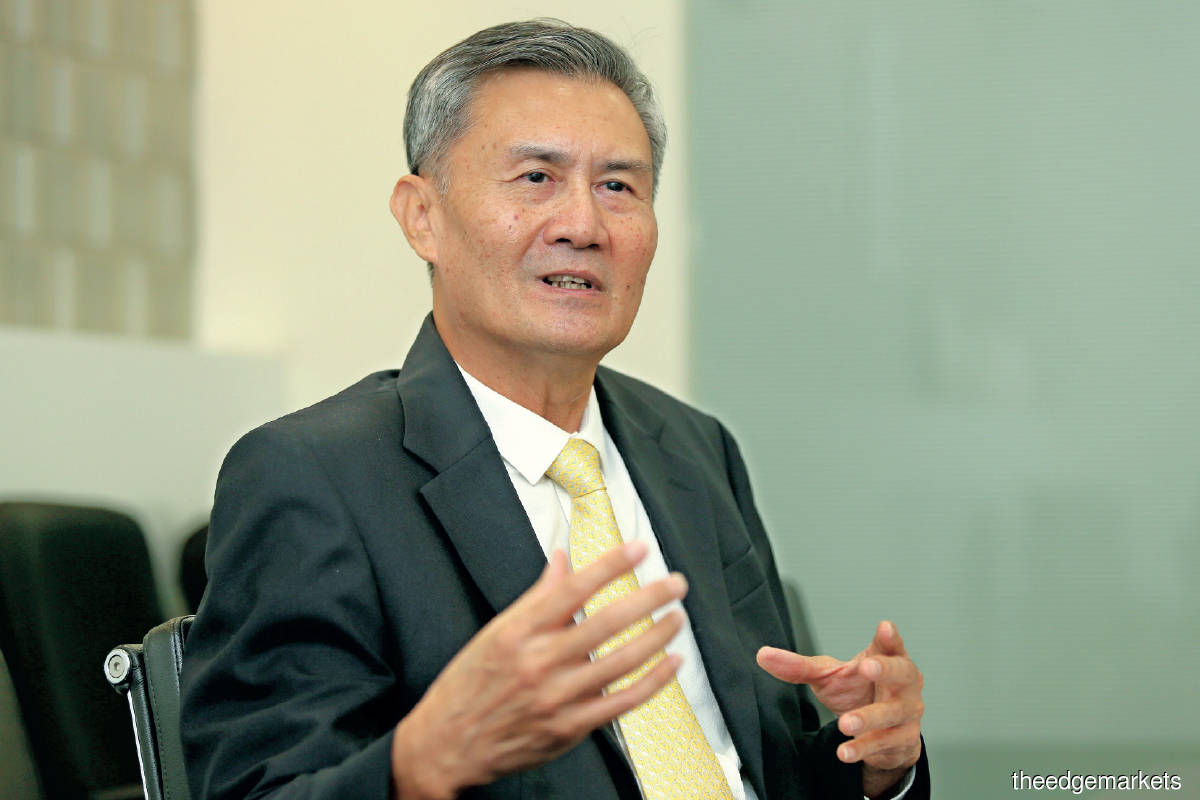 WITH the retail and hospitality sectors among the worst affected by the Covid-19 pandemic, and entertainment outlets operating at only a fraction of their peak, many hotels have been forced to put up the shutters.
Border closures have further crippled the hospitality industry, even as demand for event spaces has dried up as international conferences and meetings were cancelled. After being hit by the Movement Control Order (MCO) imposed in mid-March to halt the spread of the coronavirus, the industry now has to contend with lingering concerns of a second wave of infections.
For a real estate investment trust (REIT) with assets in these sectors, Sunway REIT was poised on a knife-edge when the MCO came into force.
The management has since decided to accelerate into segments that can give it more consistent revenue and income rather than be overly reliant on its core assets with their cyclical nature. The target is for 25% of the trust's assets to be made up of other asset segments and services — such as logistics warehouses, manufacturing factories and storage warehousing — as well as education, healthcare, e-commerce and data centres, which currently account for only 12.5% of its total investment assets and comprise the Sunway Medical Centre Towers A and B, Sunway University and College campus, and Sunway REIT Industrial – Shah Alam 1.
"I think, for the first time in the private sector, the engine literally stopped. So, what are you going to do now that things are starting to open up? You need to warm up the engine," says Datuk Jeffrey Ng Tiong Lip, CEO of Sunway REIT Management Sdn Bhd.
"We are trying to look at sunrise assets (assets in an industry that is growing fast) versus our current cyclical assets. So, those (industrial and other services) are sunrise assets. If you look at the Covid-19 situation, the impact on their businesses has been negligible," he points out.
Ng has started looking ahead to when the economy recovers. On June 29, Sunway REIT proposed to raise RM710 million through a private placement. On the same day, it also proposed to acquire The Pinnacle Sunway — an office building in Sunway City — for RM450 million, as well as an income distribution reinvestment scheme (DRS).
To be 90% funded by proceeds from the private placement, The Pinnacle is set to be the latest addition to Sunway REIT's office building assets and is expected to increase the total value of its investment assets by 5.7% to RM8.5 billion.
Apart from the acquisition of The Pinnacle, Sunway REIT will also undertake the expansion of Sunway Carnival Mall in Penang, using RM295.3 million from the placement proceeds.
By funding the acquisition and expansion through a private placement, Sunway REIT will also be lowering its gearing ratio, says Ng, noting that, on a pro forma basis, the gearing ratio will decrease to 35% after the proposals are completed, from 37.9% now.
This means that, even if the trust increases its gearing ratio to 50% of its total assets, it could still raise about RM1 billion worth of funds via borrowings over the next two years, as the Securities Commission Malaysia has allowed REITs to have a maximum gearing ratio of 60% up to Dec 31, 2022.
Operating costs have also come under greater scrutiny. Contracts have been reviewed to reflect the reality of the day, and other costs — which were considered normal during the good old days but have now been rendered inefficient as revenue falls — have been scrapped, Ng discloses.
"When things start to recover, all our margins will improve because we have already managed them optimally. There's really very little room for further adjustments in terms of cost efficiency.
"If you have already reached that cost efficiency, when the market moves up … when rental rates, occupancy rates, average room rates move up, suddenly you would see your margins come back up. And that's what we are preparing for," he says.
The DRS will also help Sunway REIT conserve much-needed cash, and allow its unitholders to participate in the growth of the trust. For FY2020, the REIT had proposed a distributable income of RM215.87 million, or 7.76 sen per unit.
As the REIT frees up more capital to raise funds, it is looking for acquisition opportunities, Ng says. In a market like the current one, there are many potential assets that could provide good yields, and other interested parties may not have the capacity to acquire them, he adds.
"Sunway REIT is gearing ourselves for the future. We know that our balance sheet will be strengthened by virtue of the corporate exercise, and the moment it is completed by the end of this calendar year, we will move into future financial years in a great way," Ng declares.
Nevertheless, even if there are opportunities to invest in retail and hospitality assets, those acquisitions must satisfy the REIT's criteria such as being an integrated asset, part of a vibrant township, and possessing the potential to grow and add value to the group's portfolio.
"Whatever we do, the asset must have the ability to enjoy the upside when the market turns. We have been in the sector for almost 40 years. We know for sure that the cycle will turn for the better, but the only thing we can't tell is when.
"As long as we gear ourselves in the right direction and sort of look at what the asset portfolios are that we will give priority to and search hard for them, that is what will make our distributable income per unit grow over time," says Ng.
In the fourth quarter ended June 30 (4QFY2020), revenue fell 27.9% year on year to RM104.93 million, as its business operations were hit.
At present, a key initiative is to ensure the future of its assets remains intact.
Sunway REIT started promoting its assets through bundled offerings of hotel stays, theme park admissions and shopping experiences when the government began relaxing MCO restrictions and allowing non-essential domestic movements. Room rates were slashed, as was spending on promotional activities.
"So, now is the stage of warming up the engine. We are obviously not getting the room rates that we want or are used to getting. We are not getting the occupancy rates that we are used to, but what is important is that when we compare with the industry, we are running ahead," says Ng.
To attract patrons back to its malls, hotels and theme parks, the trust offered value packages that bundled hotel stays and entrance fees at its Sunway Lagoon Theme Park, with promotions by its retail tenants.
Consequently, Sunway Pyramid Hotel is fully booked on weekends, although the group's overall occupancy rate hovers at 30% to 35%, says Ng.
"If you don't do anything, the occupancy rate may be in the single digits or low teens. If you look at the Malaysian Association of Hotels' report, the average in the industry is 20%. We are already ahead of the market," Ng notes.
Patrons have also been returning to its malls and, in 4QFY2020, they saw 70% to 75% of pre-MCO footfall.
Sunway Putra Mall, which caters mainly for the bumiputera community, enjoyed higher footfall — more than 90% of the pre-MCO figure — in the same period, as it coincided with the Hari Raya Aidilfitri celebrations in May.