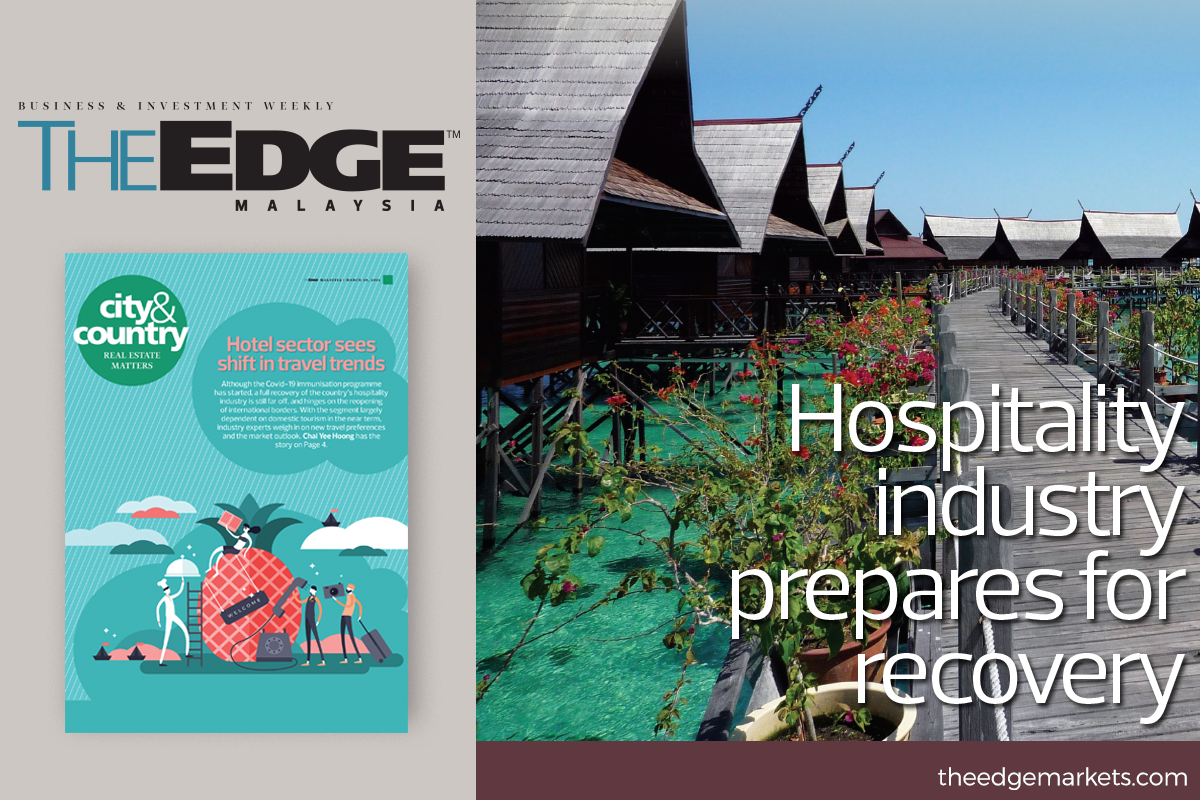 KUALA LUMPUR (March 30): The hospitality industry is gearing up for a recovery, although the Covid-19 pandemic is expected to change the way people travel in the near term.
According to Airbnb co-founder and CEO Brian Chesky, people will likely look to spend meaningful time with their family and friends — something they have been deprived of during this pandemic.
He also notes that travel will be more flexible as more people are working from home, and that there will be a drop in mass travel.
"Wherever we go in 2021, for most of us, it won't be too far from home. We will get in cars and travel nearby, dispersing to thousands of smaller cities, towns and rural communities, making tourism an important part of how local economies recover," he writes, in the group's latest travel report.
Zerin Properties managing director and CEO Previndran Singhe also expects a shift in travel behaviour to short-haul breaks and shorter itineraries.
"The hospitality sector will be driven by domestic travel demand in the short term. However, significant recovery is only possible when the global travel trend returns to pre-Covid levels, which may not be so soon," he says.
Savills Malaysia managing director Datuk Paul Khong expects domestic tourism to be the focus, with many operators refocusing their business to cater for the middle to high-end segment of local travellers at lower rates and operating costs.
Overall, however, Malaysian Association of Hotels CEO Yap Lip Seng is expecting the hotel industry to be worse off in 2021 than 2020, as there are no signs of international tourism returning at least until 2022.
Meanwhile, more than 100 hotels have closed either temporarily or permanently since the first Movement Control Order (MCO) last year, while the rest of the industry is operating at 50% capacity, at most.
Zerin's Previndran expects more closures this year as the industry grapples with low to zero occupancy rates given the international border closures and interstate travel bans.
He also expects higher transactions of hospitality assets, as owners look to dispose of low-quality assets to improve their balance sheet while other industry players will use this opportunity to find good deals in the market, with plans to reposition or rebrand the acquired assets.
So how exactly will this recovery pan out? Read more on the discussions in the City & Country pullout in The Edge Malaysia weekly's March 29 edition.
Save by subscribing to us for your print and/or digital copy.
P/S: The Edge is also available on Apple's AppStore and Androids' Google Play.