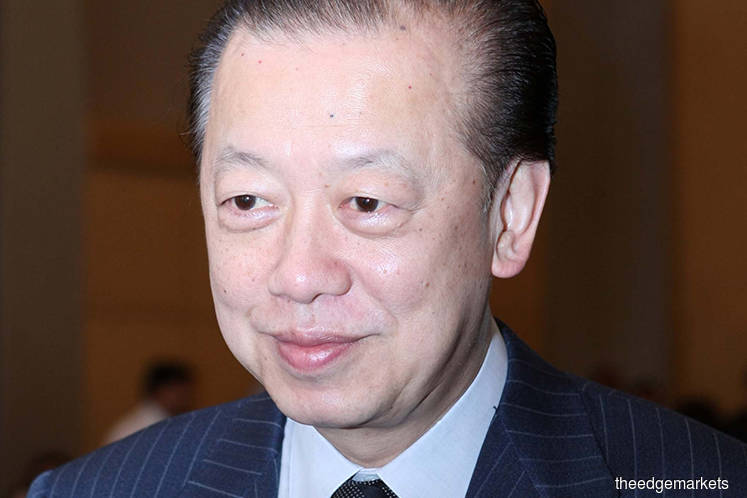 KUALA LUMPUR (Nov 15): Hong Leong Group's Tan Sri Quek Leng Chan and Kwek Leng Beng's family is the seventh richest in Asia with a net worth of US$23.3 billion (about RM97.5 billion), according to Forbes.
Forbes said this in a statement today in conjunction with the announcement of the 2017 Forbes list of Asia's 50 Richest Families.
"Asia's 50 Richest Families list is a snapshot of wealth using stock prices and currency exchange rates from the close of markets on November 3, 2017. Private companies were valued based on similar companies that are publicly traded. To qualify, a family's wealth must be rooted in Asia and participation in building that fortune has to extend at least three generations.
"India's Ambani family tops 2017 Forbes list of Asia's Richest Families for the first time, with a net worth of US$44.8 billion. The collective wealth of Asia's 50 richest families on the list are worth a record US$699 billion, up 35% from last year," Forbes said.
According to Hong Leong Group's Malaysia and Singapore websites, Leng Chan is founder and executive chairman of Hong Leong Group in Malaysia, while his cousin Leng Beng is executive chairman of the group in Singapore.
According to Forbes, the top 10 richest families in Asia are:
1) Ambani from India; US$44.8 billion
2) Lee from South Korea; US$40.8 billion
3) Kwok from Hong Kong; US$40.4 billion
4) Chearavanont from Thailand; US$36.6 billion
5) Hartono from Indonesia; US$32 billion
6) Lee from Hong Kong; US$29 billion
7) Kwek/Quek from Singapore, Malaysia; US$23.3 billion
8) Cheng from Hong Kong; US$22.5 billion
9) Sy from the Philippines; US$20.1 billion
10) Chirathivat from Thailand; US$19.3 billion