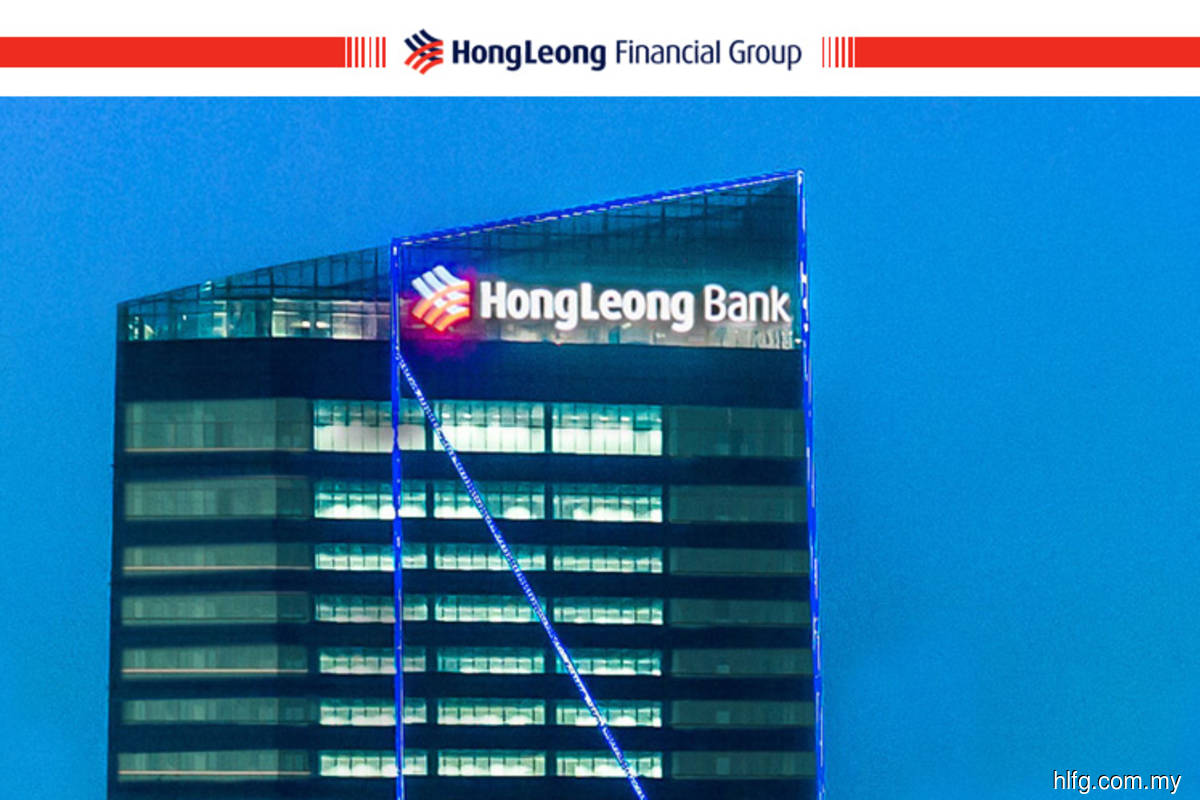 KUALA LUMPUR (Nov 27): Hong Leong Financial Group Bhd (HLFG) reported a 19.75% rise in its net profit for the first quarter ended Sept 30, 2020 (1QFY21) to RM587.03 million, from RM490.2 million a year ago, lifted by stronger contributions from all of its operating businesses.
Revenue climbed 13.02% to RM1.5 billion from RM1.33 billion, its filing with Bursa Malaysia showed.
Compared to the immediate preceding quarter, the group's net profit was up 11.79% from RM525.14 million for 4QFY20, while revenue rose 4.87% from RM1.43 billion.
The group did not provide any interim dividend for the quarter. In contrast, it paid 13 sen per share for 1QFY20.
In a statement, the group said its 1QFY21 year-on-year (y-o-y) profit growth came as its commercial banking division under Hong Leong Bank Bhd (HLB), its insurance division under HLA Holdings Sdn Bhd (HLAH) and its investment banking division under Hong Leong Capital Bhd (HLCB) all saw improved contributions.
For commercial banking, the group noted that HLB recorded a 5.9% y-o-y net profit after tax growth to RM728.9 million for the first quarter, mainly supported by a double-digit top-line growth, prudent cost control and robust contributions from associates.
HLAH's profit after tax (PAT), meanwhile, surged 92.8% y-o-y to RM100.2 million. Excluding a one-off prior-year tax adjustment, its PAT was up 7.3% y-o-y.
HLCB also reported a strong 92.1% y-o-y PAT jump to RM45.6 million as it saw positive results from its stockbroking division, with a steady asset management business.
"We had a good start in 1QFY21 amid a highly challenging business environment. Despite both domestic and global economies being impacted by the ongoing Covid-19 pandemic, we continued to show steady results across our core businesses," said HLFG president and chief executive officer (CEO) Tan Kong Khoon.
"We expect the strength of our liquidity, capital and credit discipline to serve us well as we maintain our strong focus on risk management. While our digital offering enables us to keep in close contact and serve our customers during this difficult time, we [would] continue to further strengthen our digital strategy in building long-term sustainable value for our shareholders," Tan added.
While the group expects its business environment to continue to be highly challenging as countries continue to battle the spread of the Covid-19 pandemic, it is cautiously optimistic that the Malaysian economy will gradually recover in 2021 when vaccination is progressively rolled out across the world.
At the time of writing today, HLFG shares had slipped 14 sen or 0.86% to RM16.12, valuing the group at RM18.42 billion.