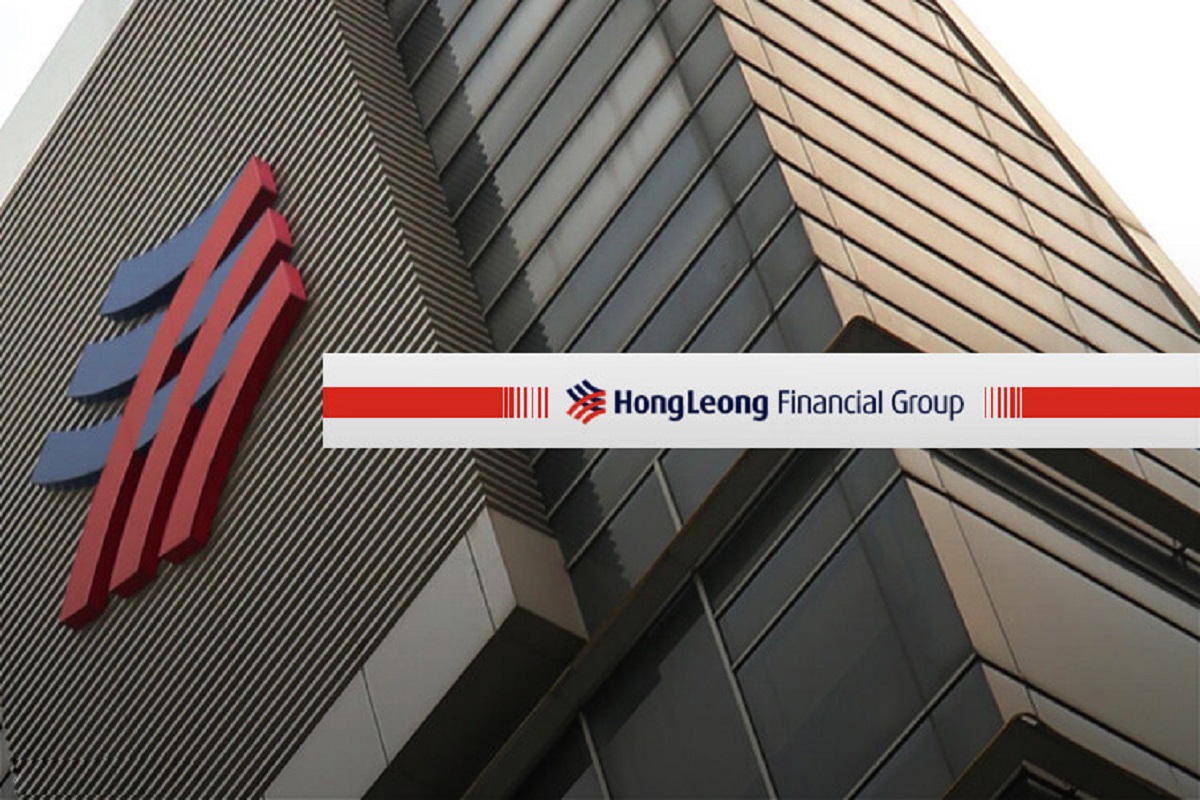 KUALA LUMPUR (Nov 29): Hong Leong Financial Group Bhd (HLFG) posted a net profit of RM640.56 million in the first quarter ended Sept 30, 2021 (1QFY22), a 9.12% increase from RM587.03 million in the previous year's corresponding period due to positive contributions from its operating businesses — commercial banking division Hong Leong Bank Bhd (HLB) and insurance division HLA Holdings Sdn Bhd. 
As such, earnings per share rose to 56.5 sen from 51.8 sen previously, according to HLFG's filing with the local bourse on Monday (Nov 29). 
Meanwhile, quarterly revenue was up by 4.04% to RM1.56 billion from RM1.5 billion in the same quarter last year. 
"Net income from our Islamic banking and Takaful businesses for the quarter was RM230 million, slightly lower by 2.9% y-o-y (year-on-year). The Islamic businesses contributed 8.1% towards total HLFG group's profit before tax.
"Book value per share increased from RM20.13 as at June 30, 2021 to RM20.30 as at Sept 30, 2021," noted the group in a statement. 
According to HLFG, HLB recorded a profit before tax of RM1.04 billion for the quarter under review — an increase of 17.1% compared to RM890.2 million in the previous year's corresponding quarter.
"The increase was mainly due to higher revenue of RM31.1 million, lower operating expenses of RM13.8 million, lower allowance for impairment losses on loans, advances and financing of RM55.6 million, writeback of impairment losses on other assets of RM500,000 and higher share of profit from associated companies of RM50.9 million," it said.
Meanwhile, HLA registered a 66% jump in profit before tax to RM108.9 million compared with RM65.6 million a year before, mainly due to higher life fund surplus of RM52.4 million and higher share of profit from associated companies of RM500,000. 
On a quarterly basis, HLFG's net profit rose 11.72% from RM573.37 million in 4QFY21, while revenue expanded by 3.88% from RM1.501 billion in the immediate preceding quarter. 
HLFG president and chief executive officer Tan Kong Khoon said the group continues to deliver commendable performance across its operating businesses in 1QFY22 despite navigating a challenging business environment impacted by the resurgence of Covid-19 cases and reimplementation of movement restrictions. 
"We anticipate Malaysia's economy to recover progressively, supported by the reopening of economic activities, high vaccination rates and accommodative policy stance amidst rising inflationary pressures from global supply chain issues and high commodity prices. We shall remain prudent in managing our key business risks and be vigilant against the risk of any resurgence in Covid-19 cases. 
"We expect the group to remain resilient and draw on our strength in terms of liquidity, capital and credit discipline whilst maintaining our strong focus on risk management," he added. 
Hong Leong Capital's 1Q net profit drops 37% y-o-y 
HLFG's investment banking division Hong Leong Capital Bhd (HLCB) saw its net profit for 1QFY22 dropped 36.71% y-o-y to RM28.84 million or 12.23 sen per share from RM45.56 million or 18.88 sen per share a year earlier due to lower profit contributions from its key operating subsidiary Hong Leong Investment Bank Bhd (HLIB). 
HLCB's quarterly revenue fell 19.1% to RM89.81 million against RM111.02 million, according to a separate bourse filing. 
"Book value per share decreased from RM4.06 as at June 30, 2021 to RM3.89 as at Sept 30, 2021 after [the] declaration of a final single-tier dividend of 26 sen for the financial year ended June 30, 2021," HLCB noted. 
Compared to the immediate preceding quarter, HLCB's 1QFY22 net profit plunged 59.33% from RM70.91 million in 4QFY21, despite revenue rising by 14.99% from RM78.11 million. 
At Monday's midday break, HLFG's shares were down by 0.92% or 16 sen at RM17.14, giving it a market value of RM19.67 billion. 
Meanwhile, HLCB's shares fell 2.05% or 15 sen to RM7.15, with a market capitalisation of RM1.77 billion. 
Read also:
Hong Leong Bank's 1Q net profit jumps 17.7% to RM858m
Hong Leong Capital drops sharply after reporting 1Q profit fall