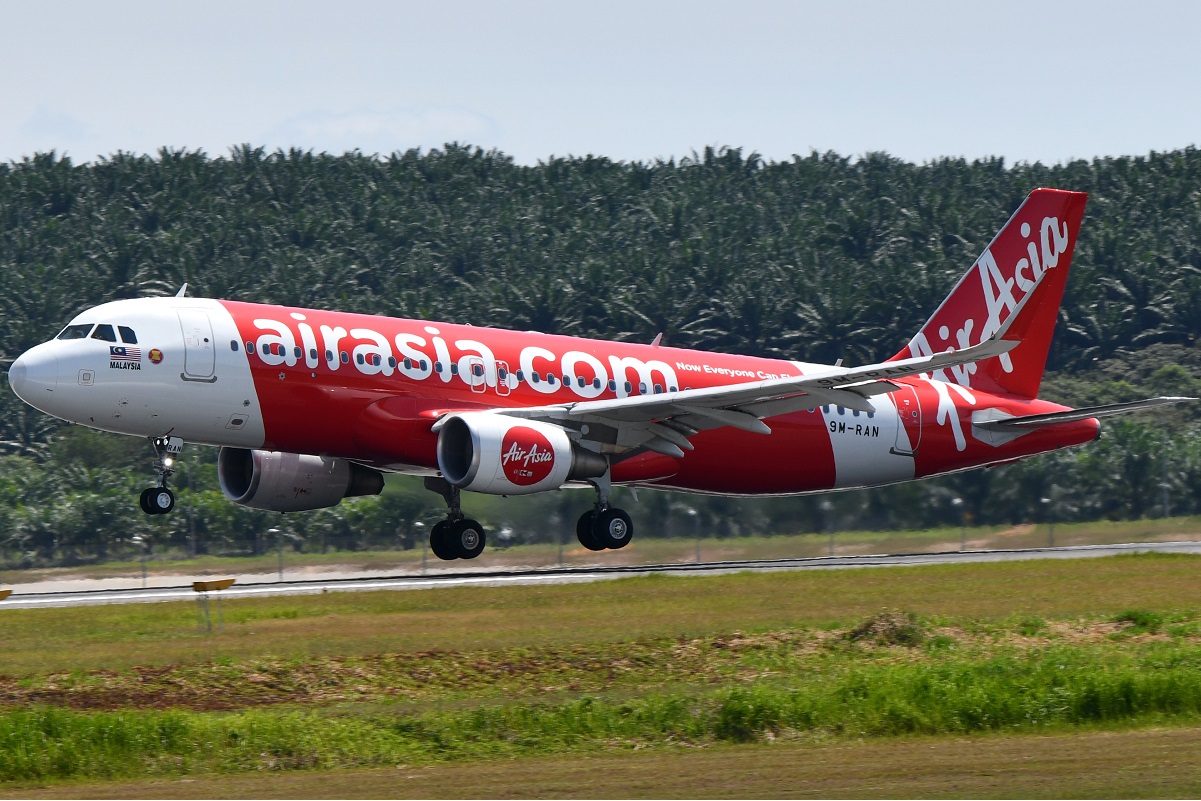 KUALA LUMPUR (Feb 22): Hong Kong's well-known poker player Stanley Choi Chiu Fai has emerged as a substantial shareholder of AirAsia Group Bhd after he pumped in RM112.79 million to take up the low-cost carrier's private placement.
The private placement is part of AirAsia Group's massive fundraising exercise, which aims to raise RM1.4 billion to RM1.5 billion worth of equity via private placement and rights issue. In addition, it intends to borrow RM1 billion.
In a bourse filing, AirAsia Group announced that Choi, through his private vehicle Positive Bloom Ltd, acquired 167.1 million, or a 4.17% stake, on Feb 18, raising his shareholding in the airline to 332.5 million shares or an 8.96% stake.
"By virtue of the private placement undertaken by the company," AirAsia said, in explaining Choi's acquisition of the 167.1 million shares.
Choi is the chairman of Head and Shoulders Financial Group and International Entertainment Corp.
In a statement today, AirAsia chief executive officer Tan Sri Tony Fernandes said the first tranche of its most recent private placement of up to 20% of its total issued share capital was completed last week. The airline has managed to place out an 11.07% stake to third parties, raising RM250 million fresh capital.
"This clearly reflects the solid market and investors' confidence in the company," he said.
Fernandes also said the group is working towards obtaining approval for a loan under the Danajamin PRIHATIN Guarantee Scheme within the next month. AirAsia Group is also in discussions for other fundraising support measures in many of its key markets such as Thailand, Indonesia and the Philippines.
"Other capital raising and financial support measures are being considered, including capital raising for our digital entities. We expect further clarity to be reached on all funding efforts by the end of March," he added.
In January, the low-cost carrier, which has been severely impacted by the sudden halt in mass international travel and tourism, announced that it would be issuing up to 668.39 million new shares or 20% of its current share capital for private placement to raise RM454.51 million.
The group said the private placement was a response to the financial stress caused by the Covid-19 pandemic. It was an interim measure to address its immediate cash flow operations while the group explored other options to improve its long-term financial performance, said AirAsia.
AirAsia indicated that it would be allocating RM146.63 million of the placement's proceeds to settle fuel hedges and RM135.57 million for its working capital requirements.
Meanwhile, some RM95.19 million will be for its aircraft lease and maintenance payments, and RM76.96 million was earmarked for its digital businesses airasia.com and BigPay.
Shares in AirAsia closed 5.84% or 4.5 sen higher at 81.5 sen today, valuing the group at RM3.03 billion.
Read also:
Who is Stanley Choi, the new substantial shareholder of AirAsia Group?
S Kanagaraju & Kathy Fong