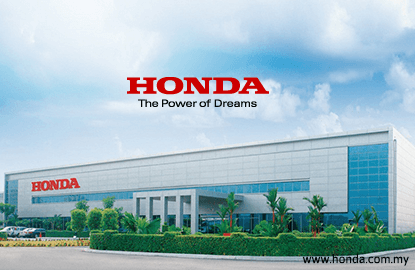 KUALA LUMPUR (June 23): Honda Malaysia Sdn Bhd is recalling 147,894 vehicles to replace front passenger airbag inflators.
In a statement today, Honda Malaysia said the vehicles affected were manufactured between 2003 and 2011. The list includes the Accord, Civic City, CR-V, Freed, Insight, Jazz and Odyssey models.
"Honda Malaysia assures customers that safety is the company's priority. The company regrets the inconvenience caused.
"Honda Malaysia reiterates that all of its current selling models are not affected and will continue to uphold transparency and stringent control to ensure customer safety," Honda Malaysia said.
According to Honda Malaysia, affected customers will be informed via notification letters.
The company advised customers who received the notification to bring the letters and their vehicles to the nearest authorised Honda dealer for inspection.
"Honda Malaysia continues to urge all owners of Honda vehicles affected by the airbag inflator recall to get their vehicles checked and parts replaced at any authorised Honda dealers as soon as possible upon receipt of the notification letter," it said.
Diversified entity DRB-Hicom Bhd owns a 34% stake in Honda Malaysia.
At 11:18am, DRB-Hicom shares fell 0.5 sen or 0.6% to 90 sen for a market value of RM1.74 billion. The stock saw 351,600 shares traded.