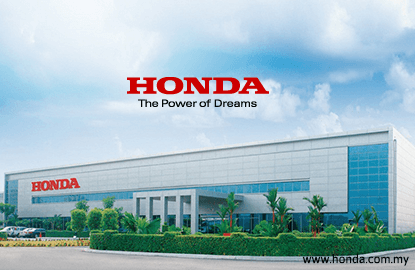 KUALA LUMPUR (March 7): Honda Malaysia announced today that it will be changing the battery in 93,929 units of its models in a proactive measure to ensure customer safety.
This exercise involves the replacement of the 12V battery for the City (2003 - 2014 & 2016 year models), Jazz (2009 YM, 2012 & 2013 YM, 2015 & 2016 YM), Civic (2010, 2012 & 2013 YM), Insight (2011 - 2013 YM), CR-Z (2012 - 2013 YM), Freed (2010 – 2012 YM) and CR-V (2013 YM).
"Honda Malaysia assures customers that safety and offering the best product performance are the company's priority," it said in a statement, adding that the other current selling models are not affected.
It also stressed that there have been no injuries or crashes related to this issue reported in Malaysia.
Honda said all affected customers will be informed via notification letters.
"Customers who receive the letter are advised to send their vehicles to the nearest authorized Honda dealer for inspection. Should a replacement be required, the replacement of the battery will be carried once the parts are ready and all parts and labour charges related to this product update will be borne by Honda Malaysia," it said.
Honda owners can also check their vehicle's status by calling Honda's Toll Free number 1-800-88-2020, logging on to www.honda.com.my, or visiting authorized dealers.