This article first appeared in City & Country, The Edge Malaysia Weekly, on March 16, 2020 - March 22, 2020.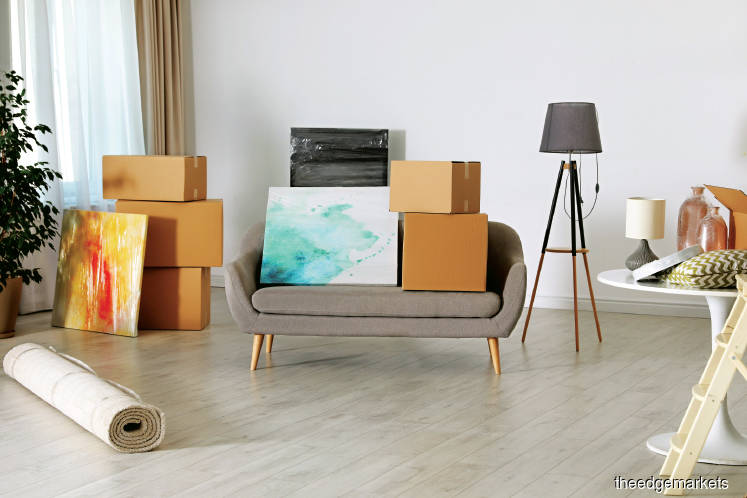 Buyers are opting for completed properties because of the high risks involved in those under construction
Click / Tap image to enlarge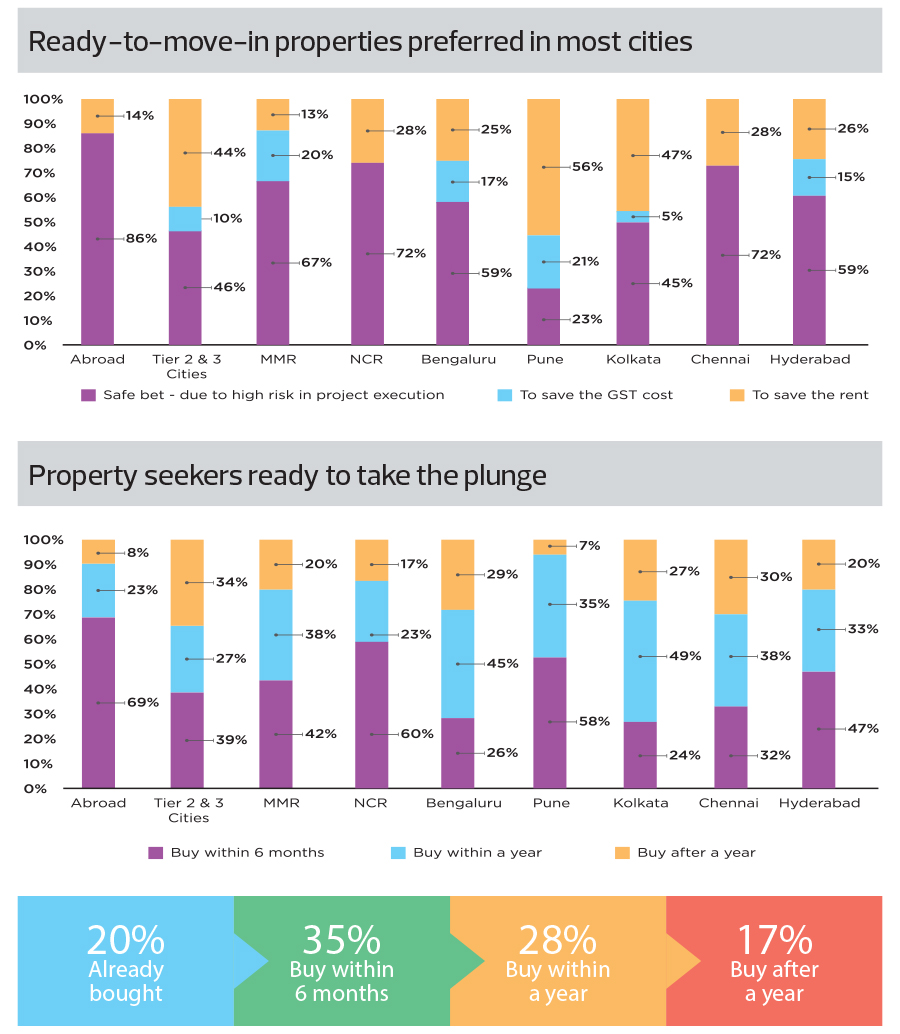 Indian real estate services company Anarock Group conducted a consumer sentiment survey in the country in the second half of 2019. It garnered 2,602 adult participants, of which 82% were men.
An interesting finding was that 35% of respondents preferred ready-to-move-in properties as opposed to new launches. Of that 35%, 59% said the reason was the high-risk involvement in projects that were under construction.
Over the last few years, there has been a steep rise in the number of delayed or uncompleted projects and cases of litigation against errant developers, with a rising number claiming bankruptcy. With the high risks associated with new launches including incessant delays, ready-to-move-in options have emerged as a far safer bet.
The implementation of the Real Estate (Regulation and Development) Act in 2016, which has seen several developers heavily penalised for not completing projects on time and violating other regulations in its third year of implementation, has helped to bring back some confidence in the market.
Another reason for the popularity of ready-to-move-in properties is that buyers do not want to pay rent as well as the equated monthly instalment (EMI) of the home loan — this reason was given by nearly 28% of respondents. Between rent and home loan EMI, most of the respondents stated "saving rent" as the most important reason for this option.
While a majority of participants in the survey preferred ready-to-move-in properties, there were those who had more confidence in new launches, owing to the changing regulatory environment and proactive government policies. Thus, properties in an advanced stage of construction are emerging as safe options for both owner-occupiers and investors. About 24% of respondents preferred to buy properties that would be ready within six months, followed by 19% in favour of properties that would be ready within a year.
Buyers' confidence returns
The results of the survey also showed that the residential sector in India continues to attract buyers, whether investors or owner-occupiers.
Buyers' confidence has returned because of the government's regulatory policies such as the Real Estate (Regulation and Development) Act, a cut in the goods and services tax, and amendments to the Benami Properties Act, says Anarock.
India is seeing a shift in the type of buyers in the residential market from investors to owner-occupiers, with 67% saying they were buying for their own use. Of this figure, 76% were first-time homebuyers.
At least 63% of respondents said they would be taking the plunge into the real estate market between this year and next year. These buyers will be spoilt for choice because, according to Anarock, nearly 2.75 lakh (275,000) units will be completed by year-end across the top seven cities of the Delhi-National Capital Region (NCR), Mumbai Metropolitan Region (MMR), Bengaluru, Pune, Chennai, Hyderabad and Kalkota.
Property prices in most cities have bottomed out while developers are going all out to offer the best deals possible. Thus, Anarock believes now is the most opportune time to buy a property, particularly for own use.
There is an overall unsold inventory of nearly 6.56 lakh units across the top seven cities. As such, property seekers will have ample choice across budget segments.
Interestingly, Anarock points out that, of the female respondents (who make up 18% of total respondents), 77% are looking to buy a property for their own use. Of these, 87% are first-time homebuyers.
A major reason more women in India are seeking properties today is the financial independence they have gained in addition the diversifying their investment portfolio. In addition, certain government policies support and promote home ownership among women. For instance, homes under the government's flagship home ownership scheme, Pradhan Mantri Awas Yojana, introduced in 2015, are required to be registered in a woman's name. Other benefits include tax benefits, reduced home loan interest rates by some banks, and reduced stamp duty and registration charges across states.
Real estate leads the pack
Real estate remains the first choice of investment in the country, with 59% respondents preferring this to other assets such as the shares, fixed deposits and gold. The survey found that 45% of those who buy real estate for investment purposes do so for rental income. Even though rental demand has been high in most top cities, Anarock says there is a dire need for the government to relook at rental laws and propose guidelines to endorse rental contracts to protect both landlords and tenants.
Along with Tier 2 and 3 cities, Pune and Hyderabad are on the radar of property investors. Pune and Hyderabad are established IT hubs that have become a favourite among investors. The current capital values in Pune and Hyderabad are pegged at INR5,494 and INR4,187 psf respectively.
When it comes to picking a property, connectivity takes first place on any homebuyer's "look out" list. About 43% of respondents chose connectivity to the workplace as the top priority.
Facilities in a residential development were the second most important factor for 32% of the respondents. Local developers are offering homebuyers a unique living experience with concierge services, business lounges and even pet parks and spas.