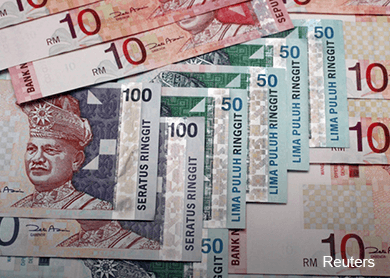 KUALA LUMPUR (June 3): The average Malaysian investor holds about 44% of his or her assets in local currency, an excessive level of cash holding that may result in potential returns shortfalls that hinder their ability to achieve their financial goals, according to a report by Manulife Asset Management (Manulife AM) today.
Such inefficient asset allocation is costing investors as costs of their financial goals rise more rapidly than savings each year, said Manulife AM in a statement.
"For every step forward the average investor in Asia takes towards meeting their main financial goals, many fall half a step back owing to the rising costs of those goals. Malaysia is no exception, with local investors facing a potential investment returns shortfall of 2.8% a year versus the annual growth in the cost of their goals," said Manulife AM.
The report considers five most cited financial goals on a pan-Asian basis, namely: retirement, higher education expenses, current living expenses, acquiring a primary residence, and precautionary savings.
Increasing participation in the rapidly growing private healthcare system had driven out-of-pocket healthcare spending to rise a daunting 11.9% a year over the past five years, it noted.
Malaysia's potential returns shortfall of 2.8% a year arises because the cost of the five goals has risen an average of 7.9% a year over the past five years while self-reported investment portfolios delivered average returns of 5.1% a year in the same period, the highest potential returns among the markets analysed, said Manulife AM.
"That looks manageable as a percentage, but it represents a large sum when compounded over 10 or 20 years," it added.
The findings were contained in Manulife's report titled 'One step forward, half a step back: Meeting financial goals in Asia', which is the sixth in Manulife's Aging Asia series.
The research reveals this shortfall is primarily the result of the high level of cash investors hold in their portfolios.
"Our research reveals that this level of cash holdings is the key factor compromising investors' abilities to cover the costs of their financial goals. Indeed, we found that local currency delivered average returns of just 3% a year in Malaysia over the past five years," said executive vice president of Manulife Asset Management and head of wealth and asset management Michael Dommermuth in the same statement.
And Malaysians are not not alone in this: Manulife's survey found that the respondents it polled across Asia have 37% of their assets allocated to local currency, with another 5% to foreign currency.
Using a RM10,000 investment, which can potentially grow to almost RM16,500 over 10 years as an example, Manulife AM chief executive officer and executive director Wong Boon Choy said the same RM10,000 in the cost of a basket of the five most cited financial goals could grow to almost RM21,500 in the same period.
That, he said, represents a potential shortfall of about RM5,000.
"While the shortfall may seem manageable over 10 years, it stands to almost quadruple to more than MYR18,500 over the following 10 years and then almost triple again to about MYR53,500 in the third decade. Investors should seriously consider what this means, particularly as retirement was reported as one of their top financial goals," he added.
He stressed that Malaysians have the opportunity to cut their potential returns shortfall and potentially generate a surplus by "diversifying their investments across multiple geographies to access a wider array of opportunities for returns".
"Reallocating a portion of this cash to more efficient assets such as local-market equities or fixed income could dramatically reduce the potential shortfalls facing Malaysian investors," said Manulife Asset Management chief investment officer Jason Chong.
"We found that shifting 50% of local-currency holdings to local equities could virtually erase the potential returns shortfall for Malaysians, lowering it from 2.8% a year to less than 1%. Shifting the same percentage to local fixed income could reduce the potential shortfall to 1.9% a year, while also maintaining generally conservative risk exposure," Chong noted.