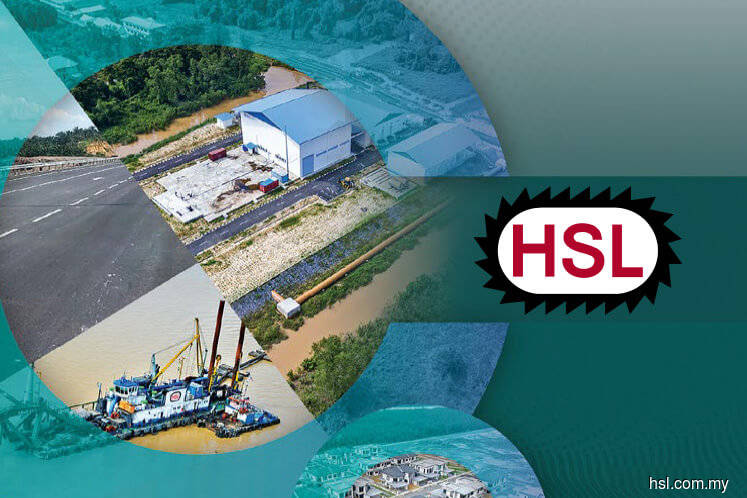 KUALA LUMPUR (May 24): Sarawak-based infrastructure specialist Hock Seng Lee Bhd (HSL) saw its net profit climb some 23% to RM13.8 million for the first quarter ended March 31, 2018 (1QFY18), from RM11.2 million a year earlier, on the back of higher construction activities.
In a filing with Bursa Malaysia, HSL today said revenue also saw a 39% increase to RM131.76 million from RM94.92 million, on recognition of sales, while profit margins remained stable. 
"The construction segment contributed RM114.31 million (87%) whilst the property development segment registered a contribution of RM17.45 million (13%) to the group's revenue during the quarter," the filing added.
In a separate statement, HSL group managing director Datuk Paul Yu noted that the group is on a growth trajectory. As it irons out issues which have hampered its mega projects, it is also seeing margins improve, he added.
"We still have RM2.5 billion unbilled, so there is ample work to be done and revenue to be realised," Yu said. 
The year ahead will continue to be busy, as HSL sets about executing an order book which remains at a historical high of RM3 billion. 
Meanwhile at the HSL annual general meeting (AGM) this morning in Kuching, shareholders approved a final single-tier tax exempt dividend of 1.4 sen per ordinary share for the financial year ended Dec 31, 2017 (FY17). 
The final dividend shall be payable on June 25, with the entitlement date set for June 11. 
"Although we do not have a fixed dividend policy, we have consistently ensured attractive returns to our loyal shareholders and the fact that we are increasing our pay-out ratio compared to the previous year, indicates our confidence going forward," Yu added,
On political events in the nation, Yu said there would likely be some uncertainty during the transition of power that may temporarily unsettle the market. 
"There has been some impact on our share price recently, but it is now rebounding and we know the fundamentals of the company are strong," Yu added. 
He reassured shareholders that there was no material event that has precipitated this and that all mega projects and the 16 or so other projects across Sarawak, have been progressing well.
With regards to the outlook for the rest of the year, Yu said he anticipates the uptick in revenue and improvement in margins to continue with the increase in construction activities. 
There is currently RM266 million worth of property development projects underway, including commercial, industrial and residential products, while new launches in 2018 will be worth some RM150 million, nearly double what was launched in 2017.
"While we will be focusing on project execution and our large order book will keep us busy for several years, we are not ruling out further selective procurement. 
"Our balance sheet is strong and we have the technical capacity to handle additional works in our areas of strength," Yu added. 
At midday break today, HSL fell 2.10% or 3 sen to RM1.40, with 500,700 shares done.