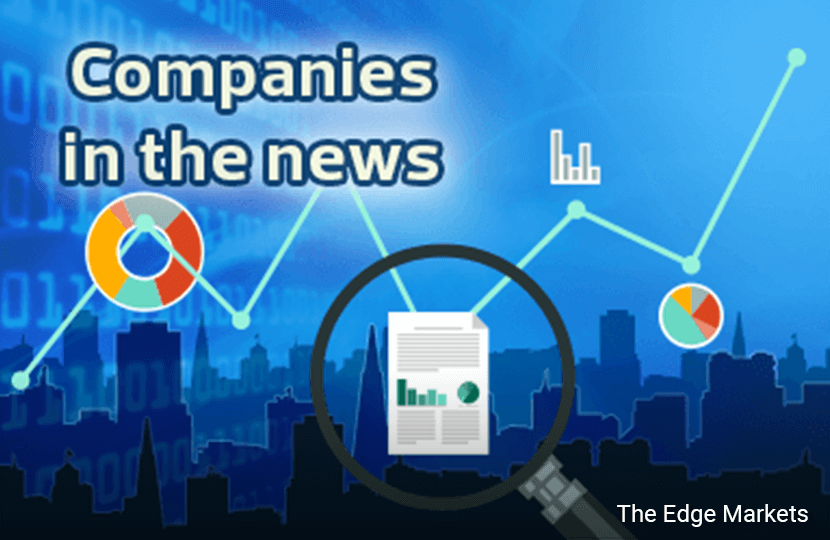 KUALA LUMPUR (March 18): Based on corporate announcements and news flow today, companies that may be in focus on Monday (March 21) could include the following: Hock Seng Lee, Fiamma, Stone Master, Global Oriental, BToto, Magni-Tech and Maxwell.
Sarawak property developer Hock Seng Lee Bhd (HSL)'s consortium with Dhaya Maju Infrastucture (Asia) Sdn Bhd has secured the RM1.7 billion Pan Borneo highway contract.
HSL, which has 70% equity in the consortium, said the contract was awarded by Lebuhraya Borneo Utara Sdn Bhd to develop and upgrade the highway in Sarawak, Phase 1: Bintangor Junction to Julau Junction and Sibu Airport to Sg Kua Bridge (including Batang Rajang Bridge).
The contract period for the completion of the project is 51 months and the contract is expected to contribute positively to its earnings.
Fiamma Holdings Bhd's property unit Active Edge Sdn Bhd (AESB) has signed a framework agreement (FA) on March 18 with marble and granite product manufacturer Stone Master Corporation Bhd (SMCB) to tap into the latter's product with favourable deferred payment terms.
Fiamma said the FA was in relation to products and services offered by SMCB, coupled with interest-free vendor financing services (VFS) to AESB, valid over a span of 18 months from the date of the FA, subject to terms and conditions acceptable to AESB.
The FA gives AESB the option of tapping into various premium products offered by SMCB, while enjoying cost savings from the extended credit term with no interest cost.
In addition, the FA provides better flexibility for selection of materials with favourable deferred payment terms of 60 months with no interest under the vendor financing agreement (VFA). This interest-free payment arrangement will enable AESB to optimise its cash flow management, it added.
Meanwhile, for SMCB, the signing of the FA will allow the group to promote its various high-end premium products and services more effectively and will help to favourably position SMCB towards enlarging its revenue base and profit.
The parties are expected to enter into separate VFAs in respect of suitable development projects, which are to be mutually identified and agreed upon by SMCB and AESB.
Pursuant to the VFS, SMCB has decided to allocate and standby for the application of AESB a credit limit of up to RM100 million for the selected development projects over the span of 18 months.
Property developer Global Oriental Bhd (GOB) has lowered the disposal price of da:mén shopping complex to RM486.84 million from RM488 million due to the adjustment made in the number of car park bays.
GOB also said the payment of first half of the fourth instalment has been revised to six months after Jan 4, 2016, which was the date the purchaser received notice of the Certificate of Practical Completion (CPC), instead of six months after the date of issue of CPC on Nov 30, 2015.
Meanwhile, the payment of second half of the fourth instalment has been revised to 24 months instead of 18 months after the date of issue of CPC.
These amendments have been made to the conditional sale and purchase agreement that GOB had on Sept 17, 2015 signed to sell the five-storey shopping mall with a lower ground floor together with 1,672 car park bays to Pavilion Real Estate Investment Trust. The sale is expected to be completed in the first quarter this year.
Berjaya Sports Toto Bhd (BToto)'s net profit shrunk 44.22% to RM58.35 million for the third quarter ended Jan 31, 2016 (3QFY16), from RM104.62 million a year ago, mainly due to lower results of Sports Toto Sdn Bhd (Sports Toto), which was dragged down by goods and services tax and higher prize payout.
According to the group's filing, the lower profit was also attributed to lower contributions from the Philippines Gaming Management Corp (PGMC) and H.R. Owen Plc (HR Owen).
BToTo's 3QFY15 had also seen an RM18 million stamp duty refund pursuant to the rescission of the share purchase agreement that resulted from the aborted listing of Sports Toto Malaysia Trust on the Singapore Exchange.
Its revenue for the quarter under review, meanwhile, slipped to RM1.32 billion from RM1.33 billion a year ago, mainly because of lower revenue contribution from its principal subsidiary, Sports Toto, though that was mitigated by higher revenue from PGMC and HR Owen due to favourable foreign exchange rates.
The board has declared a third interim single tier dividend of four sen per share in respect of the financial year ending FY16, payable on April 28, bringing its total dividend thus far for FY16 to 14 sen.
Garment manufacturer Magni-Tech Industries Bhd's net profit for the third quarter ended Jan 31, 2016 (3QFY16) jumped 49% to RM26.07 million or 16.02 sen per share from RM17.49 million or 10.75 sen per share in 3QFY15, mainly due to higher garment revenue but was offset by lower operating income arising from lower currency exchange gain.
Magni-Tech's revenue grew by 34.2% to RM268.92 million compared to RM200.38 million in 3QFY15.
Magni-Tech said revenue for garment business in the quarter increased 40.6% mainly due to favourable effects of the US dollar against the ringgit and higher sales orders, but the revenue for packaging business dropped slightly by 0.6%.
The group's director has approved a second single tier interim dividend of three sen per ordinary share and a single tier special dividend of two sen per share, payable on April 26. For FY16, a total dividend of 13 sen has been declared, translating to a dividend yield of 2.9%.
Moving forward, the manufacturing and sales of garments will still be the group's major revenue contributor.
China-based sportswear manufacturer Maxwell International Holdings Bhd is making plans for its management to travel to Malaysia to resolve the audit issues it is currently facing.
The group is still liaising with the auditor Ferrier Hodgson MH Sdn Bhd to provide more supporting documents on the extended scope of audit on the advertisement expenditure.
The extended audit was a result of the irregularity surrounding the company's advertisement expenditure for the financial year ending Sept 30, 2015 reported by its statutory auditors Baker Tilly Monteiro Heng.