This article first appeared in City & Country, The Edge Malaysia Weekly, on December 30, 2019 - January 05, 2020.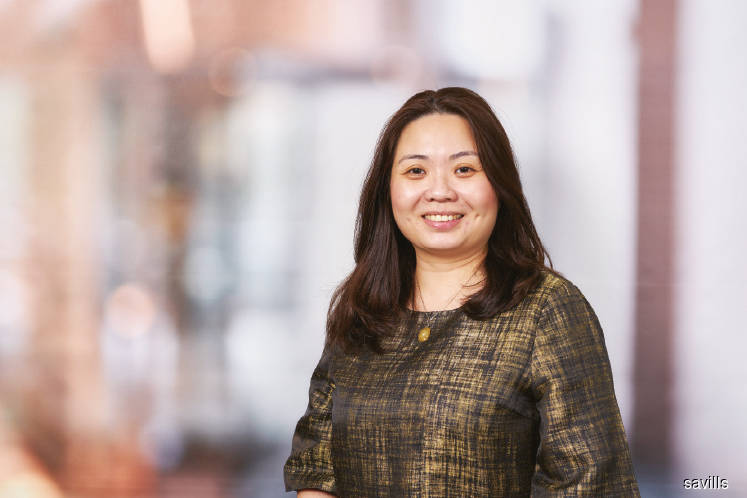 Wong: Although the demand for housing is still strong, homebuyers and investors are very selective about their purchases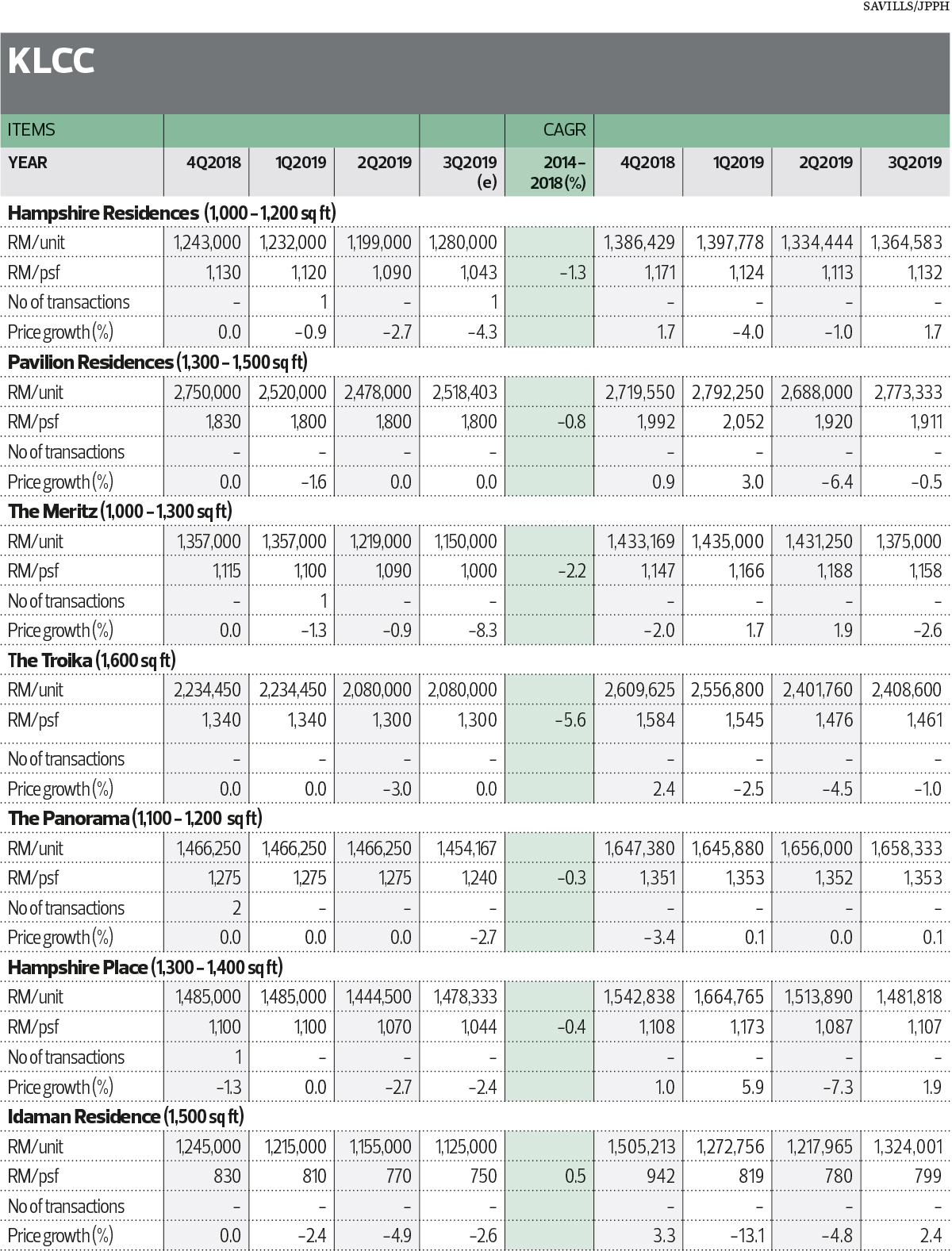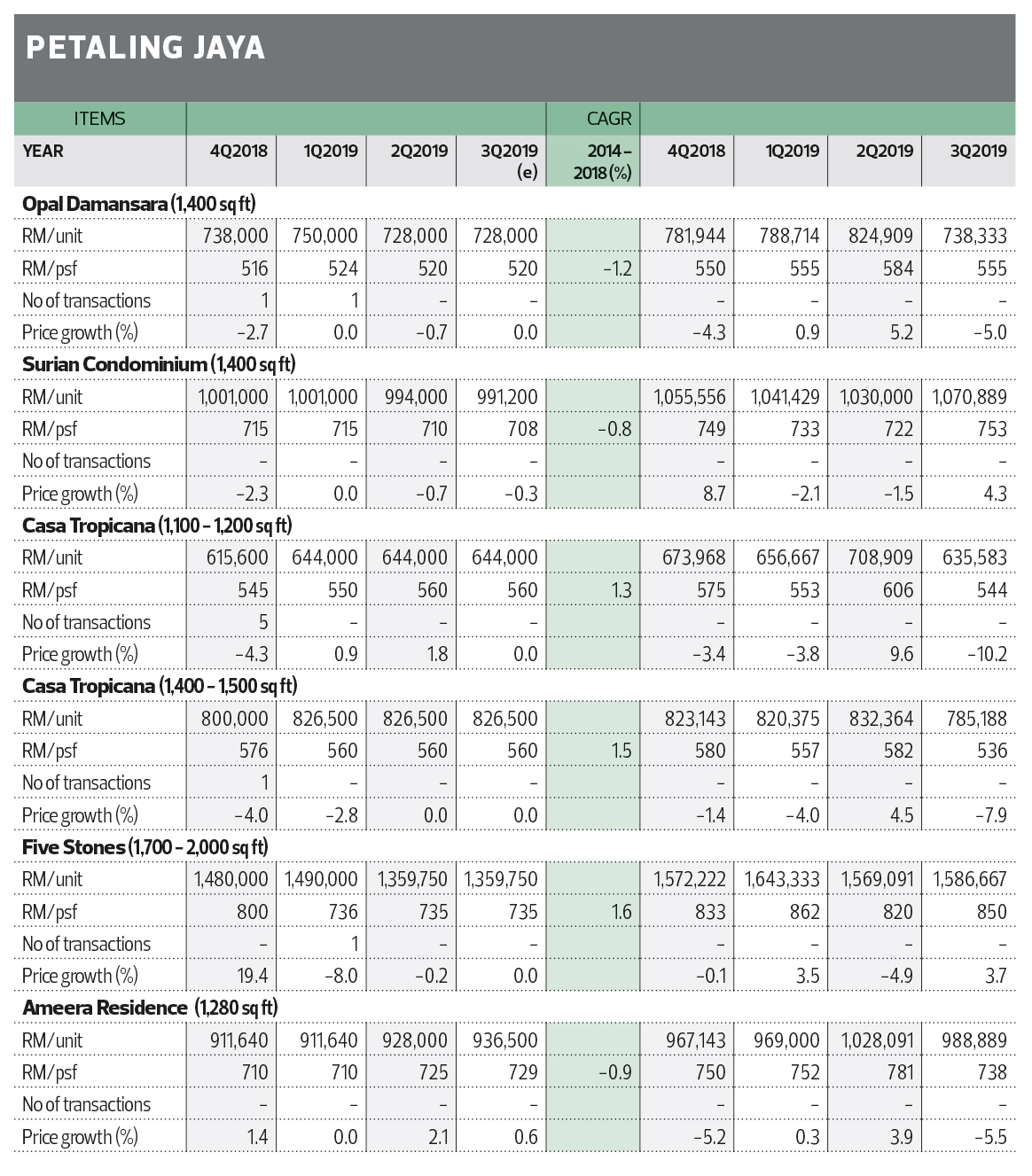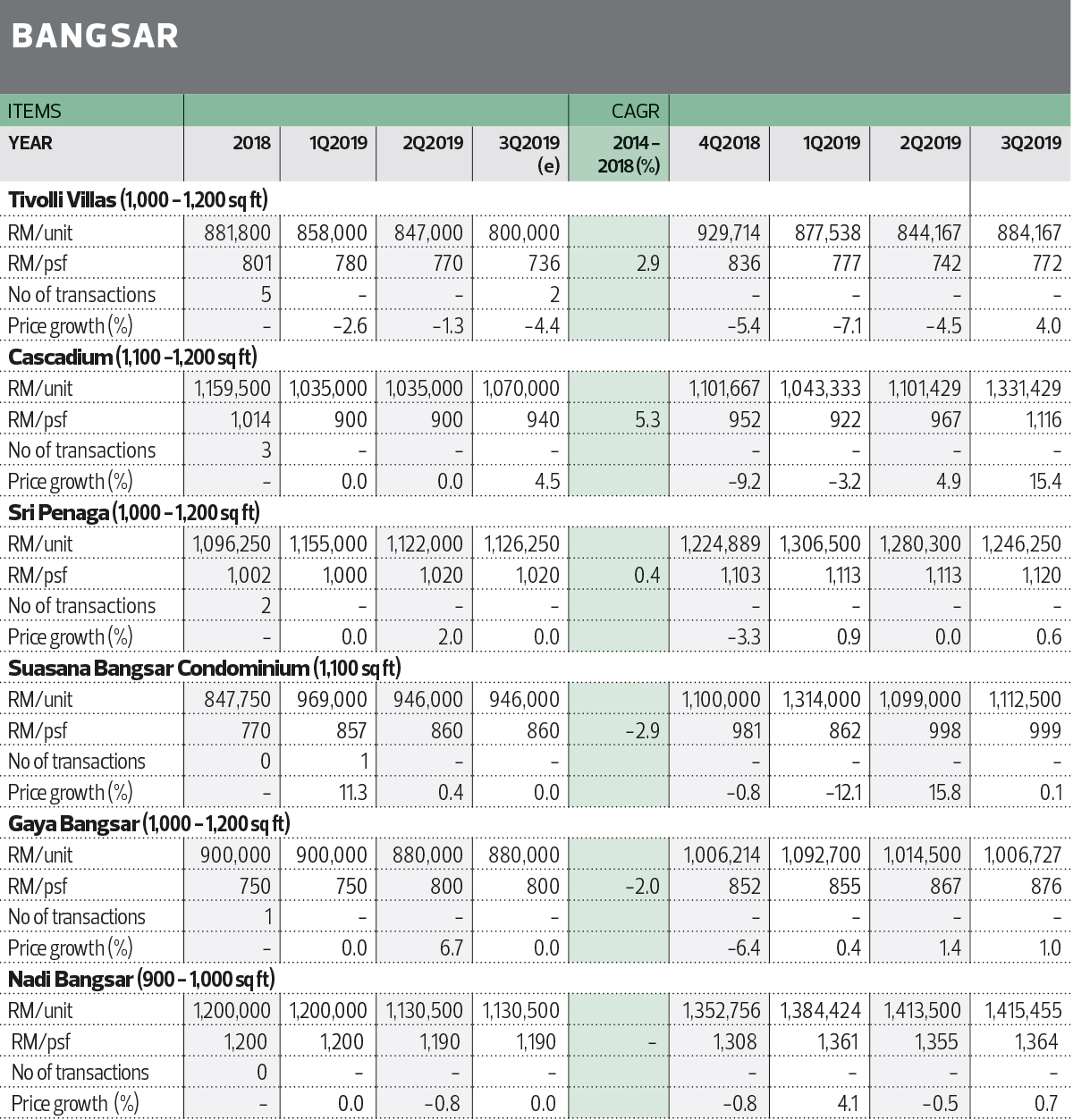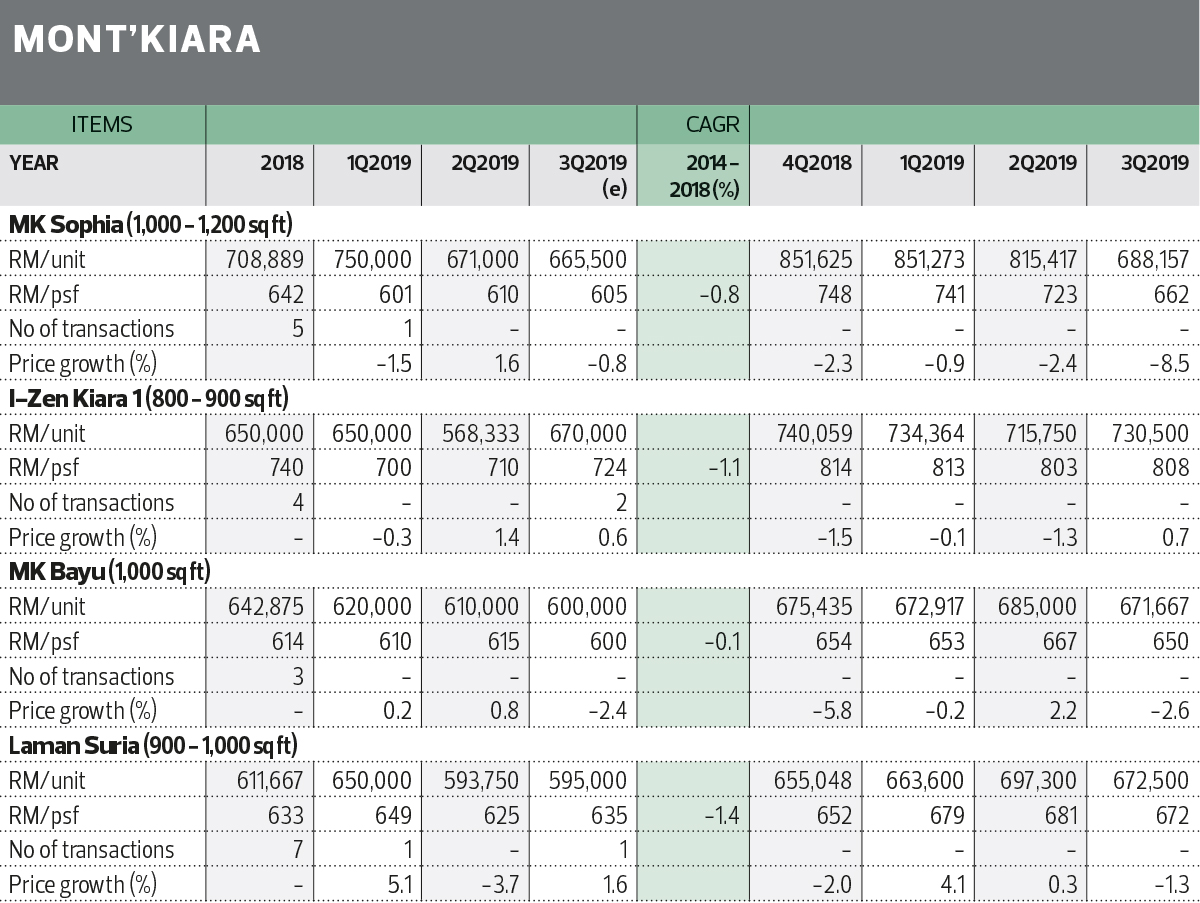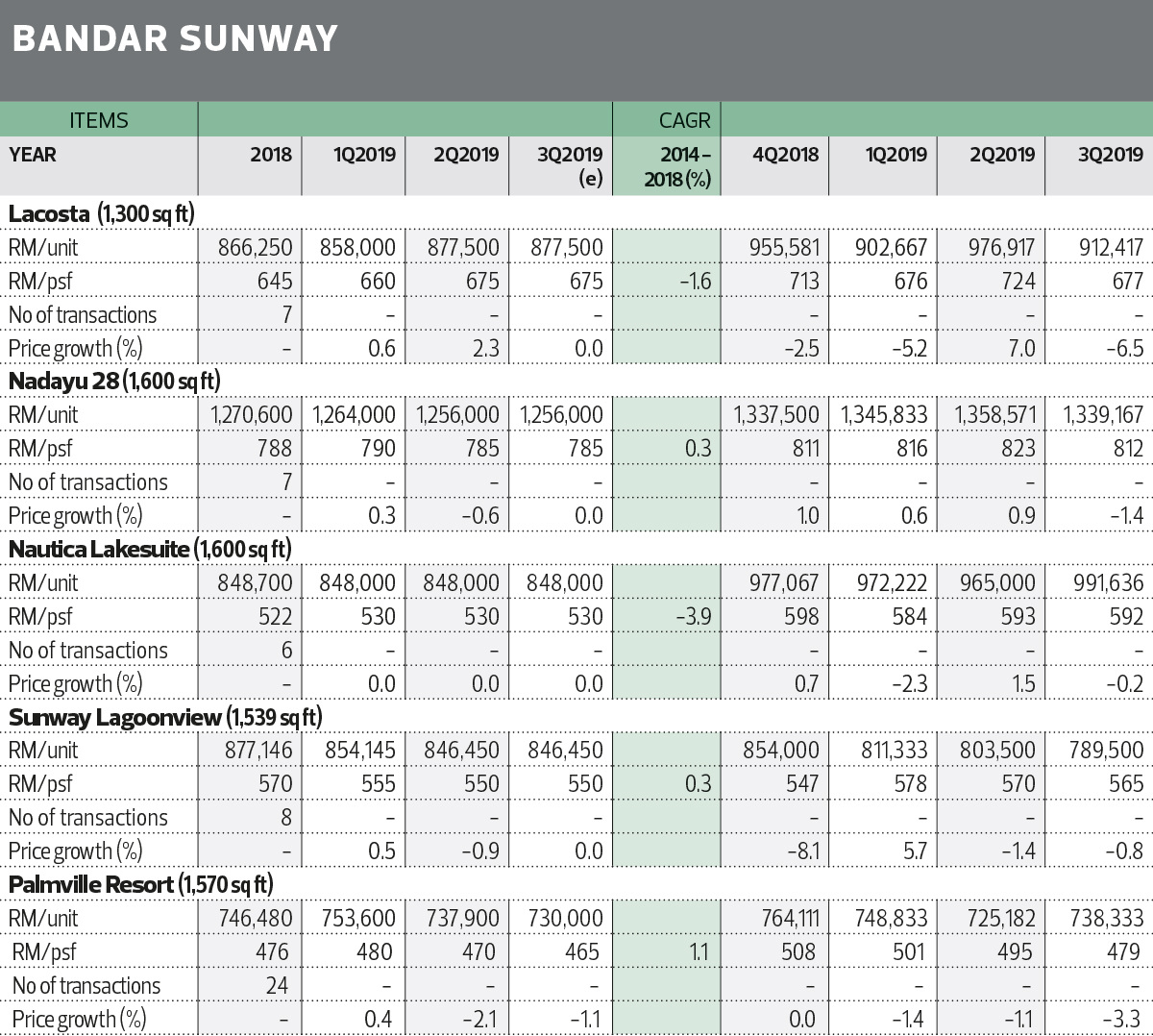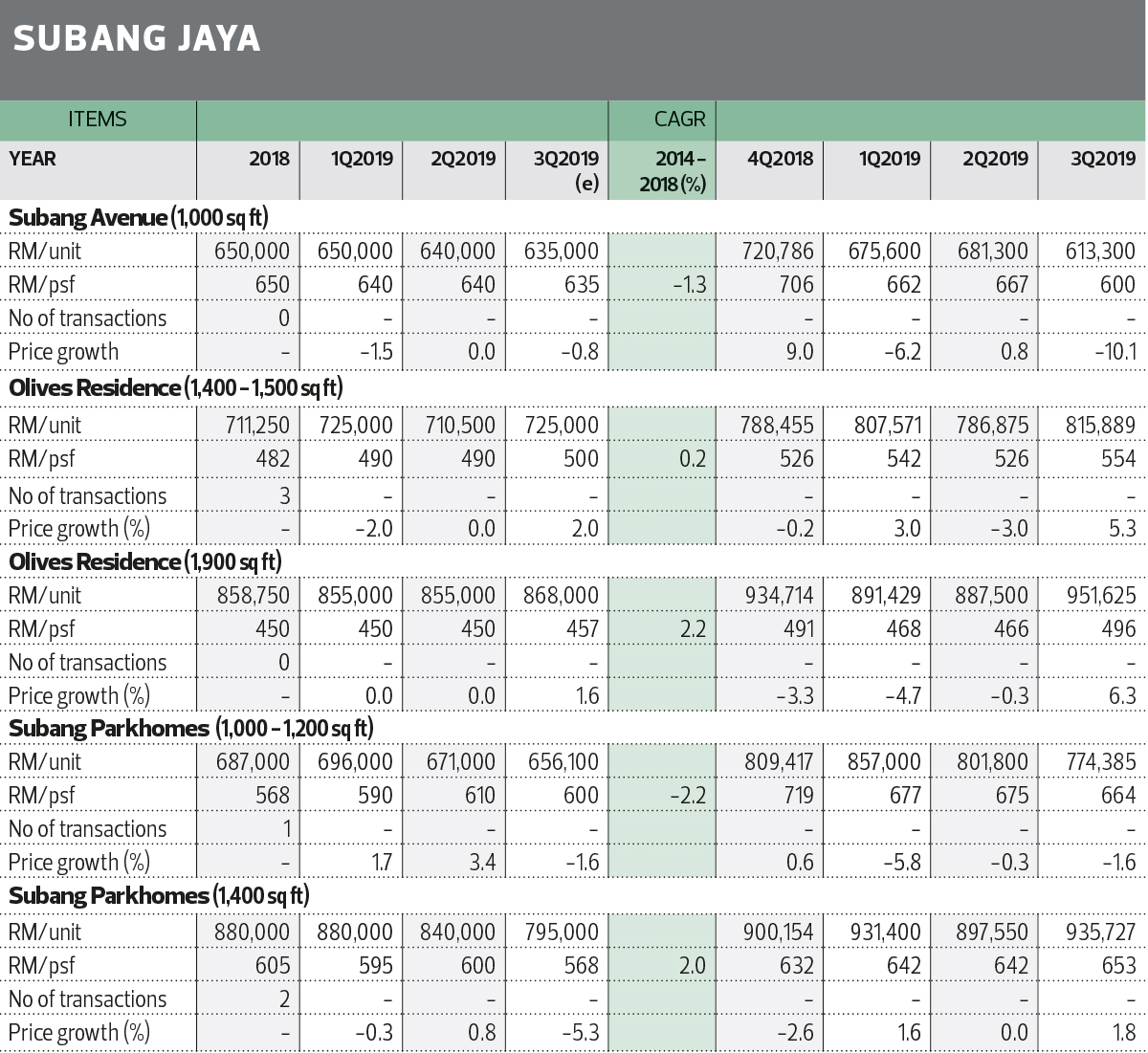 The Edge  | Savills    Klang Valley High-Rise Residential Property Monitor (3Q2019)
The primary housing market saw higher take-up in 3Q2019 because of the extended Home Ownership Campaign (HOC) whereas the secondary market remained sluggish with more properties going under the hammer.
"We view the initiatives tabled by the federal government as a good move as they will positively impact the current soft property market. Nevertheless, long-term solutions are required," says Savills Malaysia director of research and consultancy Amy Wong in The Edge/Savills Klang Valley High-Rise Residential Monitor 3Q2019.
"Moving forward, the primary market looks set to retain the upper hand over the secondary market, although the revision of the base year for the Real Property Gains Tax will encourage some activity on the latter," she adds.
According to Wong, National Property Information Centre (Napic) data suggests that the overhang of high-rise residential properties, including serviced apartments and small offices/home offices in Greater KL, grew 5.8% quarter on quarter to 9,823 units in 2Q2019 and were worth more than RM7.3 billion, up 8% from 1Q2019.
To tackle the oversupply, the federal government announced in Budget 2020 that foreigners would be allowed to purchase stratified high-rise residential units priced RM600,000 and above for a year from Jan 1, 2020.
"The suggestion is good but it is unlikely to have a significant impact on the overall property market because the overhang of high-rise residential properties priced between RM600,000 and RM1 million accounts for only 35% or 3,380 of the 9,823 units in Kuala Lumpur and Selangor," Wong remarks.
Other initiatives announced in Budget 2020, such as the youth housing and rent-to-own (RTO) schemes, aim to provide more options for homebuyers. These are similar to existing initiatives, such as HOC and FundMyHome + DepositKu, which were introduced by developers and financial institutions.
Meanwhile, new property launches are not slowing down. "They have continued to grab the headlines, reportedly achieving commendable take-ups. This suggests that the market is able to absorb the supply, provided that the strategy of correct 'in-demand' product combined with reasonable pricing is applied," Wong says.
"Although the demand for housing is still strong, homebuyers and investors are very selective about their purchases. Integrated developments that provide conveniences and connectivity are well received by them."
In Kuala Lumpur, the secondary market in KLCC, Bangsar and Mont'Kiara saw slower activity with only a few transactions recorded among the samples during the period in review.
Based on Savills' analysis, asking prices in KLCC were stable compared with the last quarter while those in Bangsar rose 4.3% quarter on quarter. Mont'Kiara, however, saw a slight drop in asking prices of 2.8% quarter on quarter.
In Selangor, the property market saw mixed performance on both the primary and secondary markets across Subang Jaya, Bandar Sunway and Petaling Jaya in 3Q2019.
According to Wong, most homebuyers are eyeing primary market units in Petaling Jaya, which has emerged as the most sought-after area with the highest number of units sold first-hand.
By comparison, there were very limited secondary market transactions in Petaling Jaya while Subang Jaya and Bandar Sunway recorded none during the quarter.
Wong notes that the average asking price for 3-bedroom units sampled in Selangor fell in all the areas, possibly indicating a shift in interest to new units during the HOC in 3Q2019.
Few transactions on KL's secondary market
The secondary market in KLCC continued to be soft yet resilient in 3Q2019. Market transactions during the quarter were limited, particularly in the upmarket segment, and roughly half of the incoming supply in KL city has yet to be absorbed.
Overall prices in KLCC remained competitive and have stayed consistent in the last two to three years. Based on the sampled 2-bedroom high-rise residential properties, asking prices typically deviated within 5% quarter on quarter.
On the primary market, take-ups of incoming developments in KLCC saw an average rise of 3%. "The HOC had little to do with the increase as 70% to 80% of the purchasers were foreigners. There was also increased interest from Hong Kong buyers," says Wong.
Hong Kong-based IBN Corp Ltd launched IBN Bukit Bintang in the third quarter. The development offers residential units priced at RM2,000 psf onwards, contributing to the ever-growing supply of super-luxury high-rise residential properties.
In Bangsar, the market was resilient, although prices have stagnated over the years. "There could be marginal fluctuations in prices, depending on individual developments. However, in general, property prices are unlikely to drop as the address is one of the most sought-after in Kuala Lumpur.
"Besides, there are only a few low-density high-rise residential developments under construction in Bangsar, which is unlikely to push prices down," says Wong.
Work on the construction of high-rise residential developments in the pipeline, notably 38 Bangsar and the TNB redevelopment, is expected to commence next year.
Meanwhile, Bangsar still enjoys a good mix of local and expatriate residents while its rental market for high-rise residential properties has remained strong, albeit with a preference for newer developments, says Wong, adding that the average gross rental yield hovers at 3.7% to 4.4%.
In Mont'Kiara, a few transactions were recorded for the sampled 2-bedroom residential units during the quarter, representing a slight pickup from the second quarter.
"While property prices have remained stagnant in the past few quarters, the secondary market has continued to draw interest. According to real estate agents, buyers are still interested in secondary market units in the area as their prices are attractive," says Wong.
The average occupancy rate of high-rise residential developments in Mont'Kiara is 75% to 85%, indicating that the address has remained a popular choice for the locals and expatriates.
Wong is optimistic about Mont'Kiara's rental market as the gross rental yield is 4.7% to 5.2%, higher than that in KLCC and Bangsar.
The take-up rate of incoming high-rise residential developments in Mont'Kiara improved in 3Q2019, up an average 5%. Developments launched in 2016 onwards recorded an average take-up of 75%.
Mixed performance in Selangor
In 3Q2019, Subang Jaya's high-rise residential developments saw the average asking price drop 1.1% quarter on quarter to RM552 psf. No transactions were recorded for the sampled 3-bedroom high-rise residential properties in the quarter.
Meanwhile, incoming high-rise residential developments saw a 12% increase in take-up. In other words, 79% of the total planned units were absorbed by the market.
Tropicana Metropark, an 88-acre integrated development, saw the completion of Pandora (Phase 1) and Paloma (Phase 2). It has launched Paisley Serviced Residence (Phase 3), which saw a take-up of over 80% in 3Q2019.
"The self-contained township has attracted foreigners due to the recently completed Gems International School, indicating a promising address for integrated living," Wong says.
In addition, planned development Aurora @ SJCC was opened for preview in September.
In Bandar Sunway, the five projects that were announced saw better take-up in 3Q2019, rising to 60% from 51% in 2Q. "This is attributed to the comprehensive amenities in the surrounding area, such as tertiary education institutions, hospitals and shopping malls. The student accommodation market still remains a key reason for investment in this area," says Wong.
The average price range of the 3-bedroom high-rise residential properties sampled during the quarter was from RM465 to RM785 psf.
Compared with Bandar Sunway, Petaling Jaya offers more space and flexibility for further development, Wong says.
Petaling Jaya has recorded 10 incoming high-rise residential developments so far with two-thirds of the total launched units sold, compared with 55% in 2Q. Of the total units sold, almost 80% were in developments registered under HOC, indicating homebuyers' interest in Petaling Jaya.
"Developers are also making an effort to link high-rise residential developments in Petaling Jaya to various amenities, including highways and public transport, to create a more convenient and accessible living environment," Wong says.