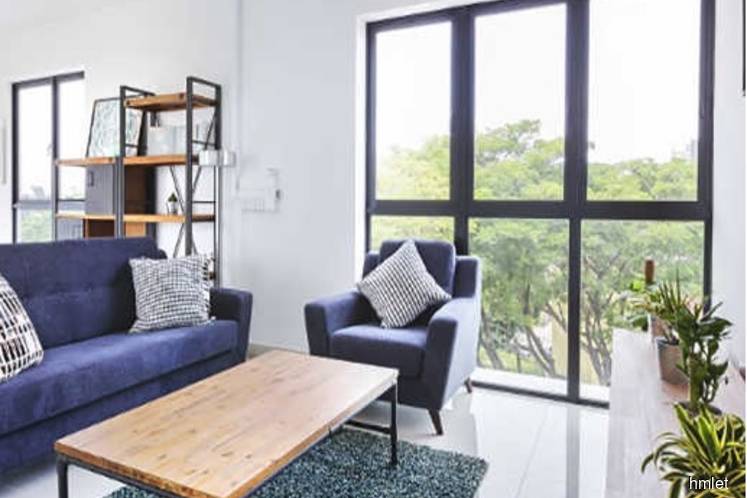 PETALING JAYA (April 10): Singapore-based co-living startup Hmlet is set to launch its second building named Hmlet @ Sarkies in Singapore, which will see the whole building dedicated entirely for co-living.
According to its press release today, the 30,000 sq ft condominium  located at Newton in District 11 will be the largest co-living space in Southeast Asia.
It also features common facilities such as a work space, a swimming pool and barbeque pits.
Hmlet @ Sarkies is also the second sole co-living building in Hmlet's portfolio after Hmlet @ Joo Chiat, which is home to 80 members.
Viewings for the new co-living space will begin from April 18 for Hmlet members.
"With real estate becoming more expensive and people increasingly feeling the bite of isolated living, we are seeing that co-living is becoming a necessity. We want to make the process of moving and finding a place to live as seamless as possible for all our members, whether they are relocating to a new country or moving from their family home," said Hmlet managing director and co-founder Zenos Schmickrath.
Besides Hmlet @ Sarkies and Hmlet @ Joo Chiat, Hmlet units are also available in central locations such as the CBD, River Valley and the East Coast in Singapore.
CEO and co-founder Yoan Kamalski said while working on expanding their presence in Singapore, the company also plans to boost its portfolio in markets such as Hong Kong and Indonesia.
"We currently have capacity for 300 members and are excited to be on track to double this by the end of the year," he added.
This co-living project is launched in partnership with real estate firm ANB Investment which is helmed by the Pangestu family in Indonesia.
Hmlet has collected US$1.5 million (RM5.8 million) through seed financing in 2017.
Founded in 2016, Hmlet is a tech co-living company which targets the mobile millennial workforce by offering rooms and apartments for rent at an affordable price with on-demand housekeeping services.
Besides offering accommodation, Hmlet also has communal activities such as yoga classes, networking sessions, book clubs and cocktail evenings.