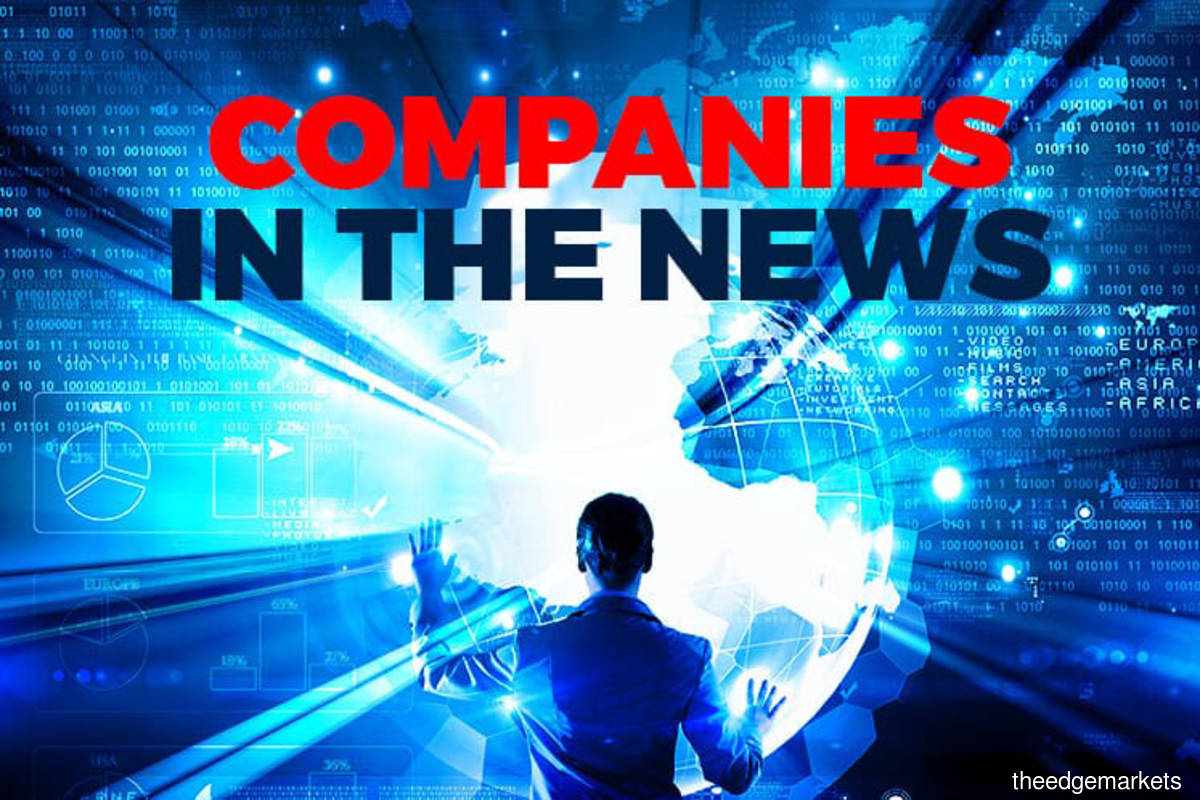 KUALA LUMPUR (Jan 11): Based on corporate announcements and news flow today, companies that may be in focus tomorrow are as follows: HLT Global Bhd, Advancecon Holdings Bhd, Public Bank Bhd and Asia Media Group Bhd.
HLT Global Bhd has proposed to acquire the remaining 45% stake in its 55%-owned rubber glove subsidiary for RM90 million. The group said plans to acquire the stake in HL Rubber Industries Sdn Bhd (HLRI) via the issuance of 90 million new HLT shares at RM1 per share. The vendors of the stake are Suntel International Co Ltd, Hup Lek Engineering & Trading Sdn Bhd, Teng Kok Fah and Lau Siong Hut. HLT said it decided to raise its stake in HLRI, given the favourable prospects of the rubber glove industry.
Advancecon Holdings Bhd has signed two power purchase agreements (PPAs) to generate a total of 994-kilowatt peak (kWp) under the Net Energy Metering scheme. The group said its wholly-owned subsidiary Advancecon Solar Sdn Bhd will construct and operate a solar photovoltaic energy generating system on the premises of Prominent Image Sdn Bhd at the Rawang Industrial Estate in Selangor, and on two premises of Oon Corp Resources (M) Sdn Bhd in Senawang Industrial Estate, Negeri Sembilan.
Effective today, Public Bank Bhd is offering repayment relief for loan and financing customers who have been affected by the recent floods in several states. The repayment relief includes a deferment of monthly instalment for loan and financing of up to six months, on a request basis. The repayment relief is applicable to loan and financing facilities such as house financing, hire purchase and credit cards for individual customers, as well as SME loan and financing for affected local businesses.
Three shareholders of Asia Media Group Bhd are seeking to replace four of the company's existing directors with new ones. Chow Zee Neng, Sim Ah Yoke and Datuk Chu Boon Tiong, who collectively own at least 10% of the company's shares, have written to the board of Asia Media to give notice of their intention to move resolutions to effect the proposed board changes at an EGM on Feb 18. They are seeking to remove existing directors Datuk Prof Raja Munir Shah Raja Mustapha, Datuk Kang Hua Keong, and Chua Yeong Lin, and replace them with Chu, Matthew Chan, Tan Vei Teck and Loi Chee Fong.