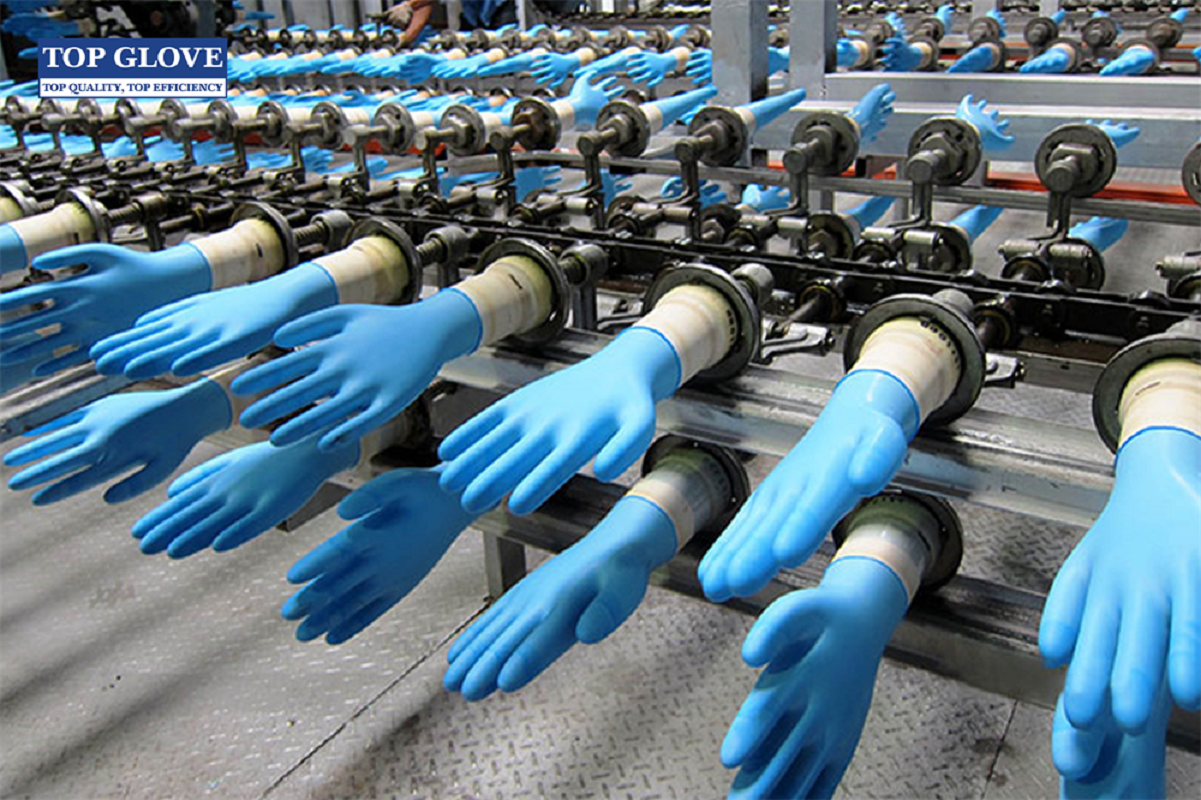 KUALA LUMPUR (Feb 16): Hong Leong Investment Bank (HLIB) Research has cut its target prices (TPs) on rubber glove giants Top Glove Corp Bhd, Hartalega Holdings Bhd and Kossan Rubber Industries Bhd.
In a note, the research firm said it would be cutting Top Glove's TP to RM8.06, from RM10.54 previously, while still maintaining its "buy" call on the counter. Hartalega's TP was reduced to RM15.80, from RM19.60 previously. Meanwhile, Kossan's TP was cut to RM5.12 from RM7.80.
The research house explained that it changed its valuation methodology from a straight price-to-earnings (PE) multiple to a modified discounted cash flow (DCF) valuation.
"We value the glove companies using their pre-pandemic five-year average PE multiple of CY15-19 based on sustainable earnings in a post-super normal earnings environment summed with free cash flows (both discounted back to PV) generated during the boom period. This encompasses earnings in a post-pandemic era as well as high profits generated during the pandemic," it noted.
At the same time, HLIB Research opined that for the foreseeable future, glove demand and average selling prices (ASPs) will be driven by testing frequency and vaccine rollouts that require gloves. For the remainder of 2021, it is expecting vaccination demand for gloves to more than offset the decline in demand used for testing.
It noted that ASPs are expected to remain elevated around US$115 to US$140 per one thousand pieces for the time being, with a decline possibly happening only in the fourth quarter of 2021 (4Q21).
The research house added that even if global supply is expected to rise by around 20% this year from existing players ramping up production capacities and newer players entering the market, there will likely still be a supply shortage of around 12.4 billion pieces in 2021.
Given the higher ASPs, HLIB Research tweaked its earnings forecasts for the rubber glove manufacturers in its coverage.
For its financial year ended Dec 31, 2020 (FY20), FY21 and FY22, HLIB Research is forecasting Kossan to see a core profit after tax (PAT) of RM1.02 billion, RM2.79 billion and RM1.51 billion respectively, from RM973.9 million, RM2.15 billion and RM1.04 billion respectively previously.
As for Hartalega's FY21, FY22 and FY23, it is now expected to make RM3.23 billion, RM5.21 billion and RM2.85 billion respectively, from RM2.7 billion, RM3.27 billion and RM3.23 billion previously forecast.
For Top Glove Corp Bhd's FY21, no changes have been made with a core PAT assumption of RM10.61 billion. Its FY22 and FY23 forecasts have been set at RM5.34 billion and RM3.57 billion respectively from RM5.33 billion and RM3.86 billion previously.
"Despite share prices correcting downwards, we do not expect vaccine rollout to be as straight forward as the market suggests as logistical, procurement, anti-vax movement and second strain issues could derail efforts and thus provide support for glove demand. Based on our new valuation methodology, our top pick Top Glove's TP is lowered from RM10.54 to RM8.06 (maintain 'buy')," HLIB Research noted.