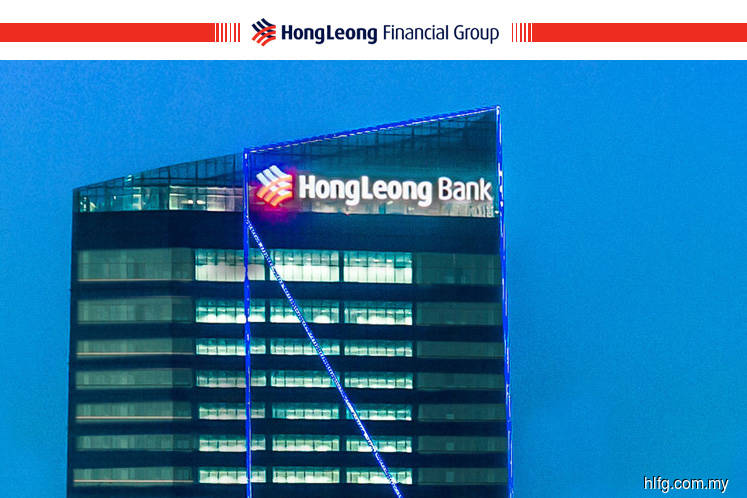 KUALA LUMPUR (June 14): Hong Leong Bank Bhd (HLB) announced today it has issued RM1 billion in nominal value of its Tier 2 subordinated notes (sub-notes), pursuant to a programme it set up in 2014.
And the debt papers have been subscribed to by its parent company Hong Leong Financial Group Bhd, which holds a 65.51% stake in the banking group, according to a filing with Bursa Malaysia.
In a separate exchange filing this evening, the banking group said the 10-year sub-notes under this tranche amounts to RM1 billion and has a coupon rate of 4.23% per annum.
Its optional redemption date falls on June 14, 2024, and every coupon payment date thereafter, said HLB, adding that the coupon payment period is six months.
According to HLB, RM400 million of the proceeds from the HLB sub-notes are to be used to subscribe to the equal dollar amount of Tier 2 subordinated sukuk murabahah issued by its wholly-owned subsidiary, Hong Leong Islamic Bank Bhd (HLISB) on even date.
"The HLISB T2 Sukuk Murabahah were issued pursuant to HLISB's multi-currency perpetual subordinated sukuk programme.
"The remaining proceeds from the HLB sub-notes shall be utilised, without limitation, for HLB's working capital, general banking and other corporate purposes, and the refinancing of any existing borrowings incurred, subordinated debt issued by HLB and/or any existing subordinated notes issued under the HLB T2 Programme," said HLB.
To recap, in April 2014, HLB received the Securities Commission Malaysia's (SC) approval for its multi-currency sub-notes programme of up to RM10 billion in nominal value.
The bank made its first ringgit sub-notes issuance of RM500 million in June that same year, followed by another issuance of RM500 million in nominal value in June 2018.
HLB's share price has been on a downward slope since early March. The stock has declined from its record high of RM21.28 in mid-March to RM18.80 today, giving it a market capitalisation of RM38.46 billion.
Meanwhile, its controlling shareholder HLFG's share price has also drifted lower. It slipped to RM18.58 today from its high of RM19.81 in February, giving it a market capitalisation of RM21.27 billion.