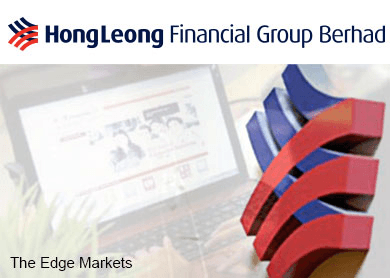 Hong Leong Financial Group Bhd
(July 6, RM15.28)
Maintain buy with a target price of RM19.10: Hong Leong Financial Group (HLFG)'s earnings for the fourth quarter ended June of financial year of 2015 (4QFY15) are likely to be better than 3Q.
Recall, for 3Q, HLFG reported a drop in net profit by 14.2% quarter-on-quarter (q-o-q) or 12.3% year-on-year (y-o-y) to RM363.5 million.
Cumulative nine-month (9M) FY15 earnings of RM1.18 billion declined 6.1% y-o-y mainly due to lower insurance earnings. Earnings from insurance slipped 45.3% y-o-y for 9MFY15.
This was largely attributable to the drop in Hong Leong Assurance's (HLA) earnings (51.1% y-o-y) from lower Malaysian Government Securities (MGS) yield, which resulted in higher actuarial reserves provision.
Also contributing to the drop in HLA's earnings was the change in actuarial assumptions in policy lapse rates, which led to a revision of persistency rates.
We understand that the one-off change in actuarial assumption has lowered HLA's earnings by circa RM15 million to RM20 million for 9MFY15.
On a normalised basis (excluding interest rate impact and one-off items), HLA's earnings grew 13.0% y-o-y for 9MFY15.
We expect HLFG's 4QFY15 earnings to improve to RM468 million (28.9% q-o-q, 4% y-o-y). This is on the back of the following:
(i) Higher MGS yield. MGS yield on average in 4QFY15 was higher than in 3Q. This is expected to result in a lower actuarial reserves provision for the quarter;
(ii) Transfer to surplus from life insurance funds to shareholders funds for participating life insurance policies of HLA in 4Q. With 10% of surplus funds transferred through income statements to the shareholders funds, we expect HLA's earnings to improve for 4Q. Surplus funds are transferred in the fourth quarter of each financial year and;
(iii) Earnings of its indirect 65%-owned Hong Leong MSIG Takaful (HLMT) to swing back to the black post transfer of surplus funds.
Recall that earnings from its insurance business (Hong Leong Insurance (Asia) Ltd[HLIA], HLMT and HL Assurance in Singapore) reported a loss of RM11.7 million for 9MFY15 contributed in part by the start-up cost of HLIA and HL Assurance.
With the transfer of surplus funds, we gather that the earnings contribution from HLMT is expected to improve by at least RM5 million for FY15. — MIDF Research, July 6
This article first appeared in The Edge Financial Daily, on July 7, 2015.