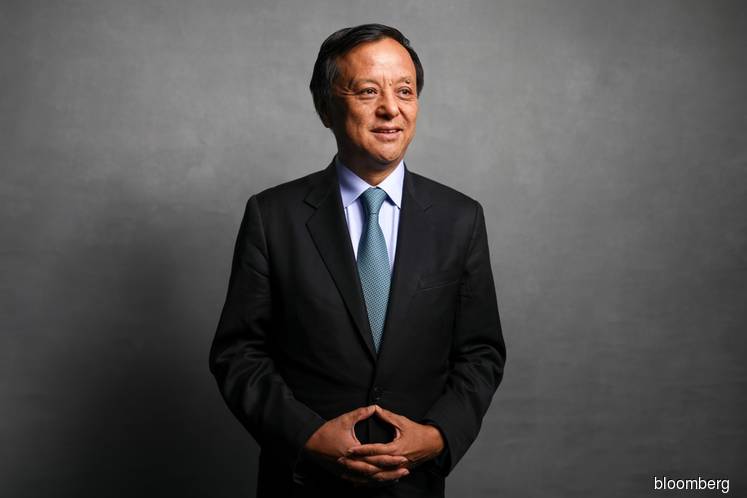 HONG KONG (May 27): Hong Kong stock exchange's boss has called for confidence that the city will maintain its "undisputed" role as Asia's financial nave even as it battles the fallout from the Covid-19 outbreak and political unrest.
"I don't see anything on the horizon that's going to fundamentally change that," chief executive officer Charles Li said in a telephone interview today. "But it's required of all of us to maintain confidence, to maintain our belief this great city is going to become even greater once we are able to get over on the other side of the current public health challenges and other challenges."
Hong Kong Exchanges & Clearing Ltd (HKEX) faces what could be an even more turbulent year than 2019, when political unrest dragged down trading and brought revenue growth to a near standstill. At the same time, the bourse is now set to welcome a slew of China's corporate giants after years of lobbying from Li and growing political tension between the US and China.
HKEX shares have retraced losses after last Friday posting their biggest drop in a year as investors were spooked by a Beijing plan to impose security legislation on the city. The push sparked protests over the weekend and more are brewing today as the city's Legislative Council holds a hearing on a bill that would criminalise disrespect towards China's national anthem.
Li said he was not "looking into any specific political initiatives" since "they come, they go".
"We have no control over them," he said. "We just have the commercial initiatives that go into the heart of enhancing Hong Kong's global competitiveness. And that remains unchanged."
Authorities, including Chief Executive Carrie Lam, have sought to reassure investors that Beijing's plans would not alter the city's freedoms and threaten its status as a financial hub. The Hong Kong Monetary Authority issued a statement yesterday, saying the security law would not impede the free flow of capital.
That would be crucial for Li's vision to make the exchange a gateway to China for foreign investors. The CEO, who announced he is stepping down in October next year, has pushed through a number of changes to lure more of China's corporate giants to list in the city, away from New York.
Reforms over the past years have allowed the exchange to attract tech behemoth Alibaba Holdings Inc to do a US$13 billion dual listing last year. Companies such as JD.com Inc and NetEase Inc are planning to follow suit next month even amid rising tension.
Before the security bill rekindled protests, the exchange last week received a string of good news. The US Senate unveiled a bill that could bar Chinese listings, while Nasdaq Inc moved to clamp down on such listings after an accounting scandal erupted at Chinese coffee chain Luckin Coffee Inc, which is listed in New York. Optimism was also stoked by changes to the city's benchmark Hang Seng index to include China's corporate giants.
Political challenges
Li said that the exchange now sees the possible shift of some companies from the US to Hong Kong, but also pointed out risks with politics becoming part of the equation.
"We actually don't want to see somehow those strategic decisions, corporate decisions, commercial decisions being affected by political considerations," he said on a subsequent call with reporters. "But sometimes you can't really help with certain political challenges that frequently visit upon us."
Li also vowed to continue to improve the market so that it is ready for more companies to list.
While "big heavy lift" reforms such as allowing dual-class shares to list have been done, Li planned for other "important, maybe not necessary transformative tasks at hand", for instance to improve initial public offering processes and rule optimisations, he told Bloomberg News.
The exchange today revealed a licensing agreement with MSCI Inc to offer 37 futures and options contracts based on MSCI equity indexes in Asia and emerging markets.
The agreement is "absolutely a vote of confidence" in Hong Kong, Li said.
Commercial deal
MSCI engaged with HKEX four to five months ago when the index company started an evaluation on where to locate its licensing franchise for derivatives, chairman and CEO of MSCI Inc Henry Fernandez said on a call with reporters today.
"This is a commercial transaction," he said. "It's not a political one. Nobody should read anything into this timing of the announcement."
Hong Kong was picked over Singapore because it has a larger customer base with access to Chinese investors, he said.
HKEX announced in March 2019 that it would launch MSCI China A index futures, but there is still little update. "We are hoping someday we will get more process done on MSCI China A share futures so that we can have that greater China ecosystem," Fenandez said.