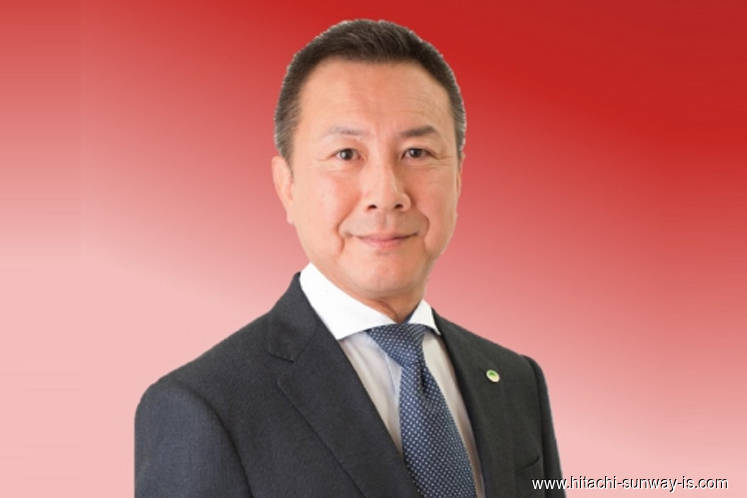 KUALA LUMPUR (Jan 28): One-stop IT services and solutions provider Hitachi Sunway Information Systems Sdn Bhd (Hitachi Sunway) has appointed Naofumi Ito as its new Chairman and Director, effective January 1, 2019.
In a statement Jan 24, the company said Ito will take over from Shigemi Nakamura who served as the chairman since January 2016.
Hitachi Sunway group CEO and director Cheah Kok Hoong said the company hopes to leverage on Ito's experience in the finance and cloud business across the region and internationally to drive Hitachi Sunway to a new level.
"I believe this is the right time for us to execute new strategies for Hitachi Sunway to achieve our FY2019 to 2021 Mid-term Management Plan."
"At the same time, we would like to thank Nakamura for leading us in the last few years. We are grateful for his contributions to the growth of Hitachi Sunway," said Cheah.
Hitachi Sunway said Ito began his career in 1987 in ICT Finance Field and rose up to become the General Manager in Finance Sales in 2012.
It added that Ito spent 28 years in Hitachi Limited before being transferred to Hitachi Systems Limited in 2015 and placed in charge of the ICT cloud services.
It said he has been instrumental in handling the biggest banks in Japan and has also played a role Hitachi Europe Limited (U.K), Hitachi eBworx Sdn Bhd (Malaysia) and Hitachi Asia Limited (Singapore).
Ito holds a Bachelor of Art as Faculty of Business Administrations from Meiji University in Japan.