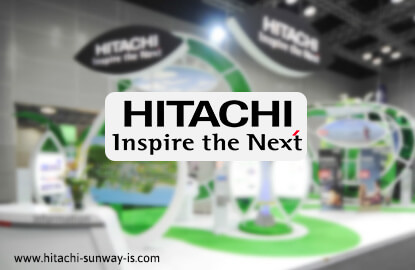 KUALA LUMPUR (Nov 22): One-stop IT services and solutions provider Hitachi Sunway Information Systems Sdn Bhd is banking on cloud adoption to be a major driver for its business.
In a statement today, Hitachi Sunway group chief executive officer and director Cheah Kok Hoong said International Data Corporation (IDC) forecasts that worldwide revenue from public cloud services is projected to reach more than US$195 billion in 2020.
"More than double of the projected revenue for 2016, representing a compound annual growth rate (CAGR) of 20.4% over a five-year period," he said.
In 2015, Cheah said, 83.7% of all public cloud revenue came from SaaS (Software-as-a-Service) and PaaS (Platform-as-a-Service), while the remaining 16.3% came from Infrastructure-as-a-Service (IaaS).
Cheah explained that in IDC's definition, SaaS is a combination of applications as a service and system infrastructure software (SIS) as a service while PaaS is also known as application development and deployment (AD&D).
"However by 2020, IDC says, IaaS and PaaS will grow at a faster rate than SaaS," he said.
Hitachi Sunway currently owns and operates one of the data centres in the country and is a forerunner in offering a multitude of cloud and managed services such as cloud hosting, data management and security for its customers in ASEAN.
With a presence across ASEAN, Hitachi Sunway is able to help its clients expand and operate across these seven nations with a vast portfolio that includes Enterprise Resource Planning (ERP), Product Lifecycle Management (PLM) to end-to-end Systems Integration, IT Security, Data Centre solutions, Cloud solutions, IT Outsourcing and many more, said Cheah.
"IDC findings support our corporate direction to embark into offering our customers IaaS, PaaS, SaaS and more for our customers as we see cloud to be the enabler for the future economic growth of every industry, in particular manufacturing, health and customer oriented industries.
"In the past companies have struggled with the cost of upgrading equipment and stayed stuck with legacy software and hardware that tend to be a hindrance for the companies' growth. Technology has been moving faster than adoption rates simply because the cost of replacing equipment is too big to be a regular operations cost," said Cheah.