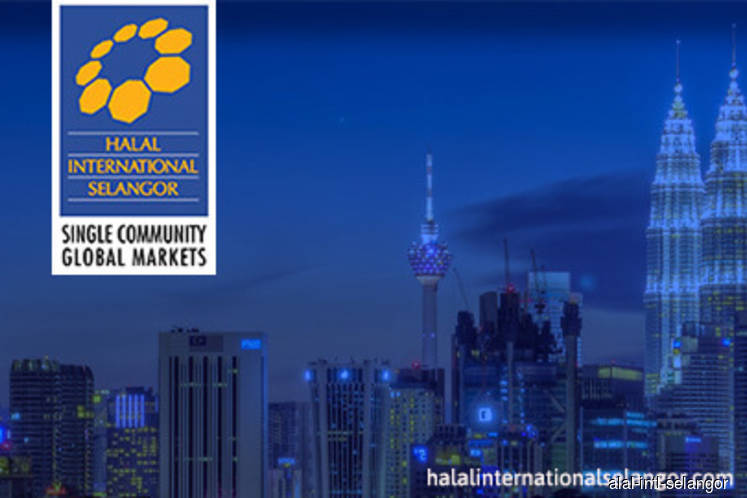 KUALA LUMPUR (April 4): Halal International Selangor (HIS) is poised to be a flagship training centre for halal training and education by providing both face-to-face and online training.
This follows a Memorandum of Agreement (MoA) inked between HIS and the Halal Academy during the Malaysia International Halal Showcase (MIHAS) 2019 event here today.
"This collaboration signifies a synergistic step forward for the benefit of the halal industry by being able to fully support the Malaysian Islamic Development Department's (Jakim) role by facilitating knowledge development in delivering world-class halal professionals," said HIS chief operating officer Zulkarnine Shah Zainal Abidin.
The MoA entails that the halal training is not only comprehensive but conveniently accessible through Halal Academy's online learning platform.
According to Zulkarnine, the strategic move between HIS and the Halal Academy would spark the nucleus of Selangor's halal human capital development.
HIS's commitment towards developing halal professionals through its Halal Technical Competent Person Programme covers 40 modules specifically formulated to produce holistic professionals to propel the halal industry forward.
Zulkarnine said the collaboration would further enhance efforts to position Selangor as the leader in the halal industry.
"We believe this MoA will help fortify the efforts made by Invest Selangor and the state government in attracting investors from around the world to view Selangor as the catalyst of growth and development in the halal industry for the region," he said.
At the signing, HIS was represented by Mohamad Razif Abdul Wahab while Halal Academy was represented by Khairul Anwar Kamal.
It was witnessed by the Raja Muda of Selangor, Tengku Amir Shah Sultan Sharafuddin Idris Shah, and Selangor Menteri Besar Amirudin Shari.