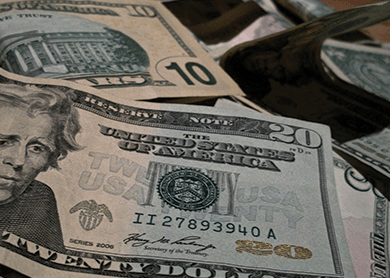 LONDON (Feb 21): The US dollar rose broadly on Tuesday after two Federal Reserve policymakers pointed to the potential for US interest rates to rise next month, returning investors' attention to the bullish fundamentals of the world's biggest economy.
The greenback has struggled through the first two months of 2017, handing back all of the gains it made against the euro and several other major currencies after Donald Trump's election as US president in November.
Signals that Trump's administration is unhappy with the US dollar's strength have been one big part of those falls, along with worries that a sometimes chaotic first month in office does not bode well for the delivery of tax reform and new spending.
But against that are the solid economic data and rises in US inflation that have led Fed policymakers including chair Janet Yellen to promise a rise in rates shortly.
Cleveland Fed President Loretta Mester said late on Monday she would be comfortable raising rates at this point if the economy maintained its current performance.
Market News International also quoted colleague Patrick Harker reiterating that a March rise was on the table.
"My sense, although we're not all in agreement (in this trading room), is that the dollar is just on a firmer footing," said Neil Mellor, a strategist with Bank of New York Mellon in London.
"Fundamentals have started to take a greater slice of the attention again, not least because of Janet Yellen's message last week. Whether it will stay like that is the big question."
The euro hit a six-day low of US$1.0562 in morning trade in Europe, down around half a percent on the day.
The US dollar was also up 0.6% against the New Zealand dollar, 0.5% against its Australian counterpart and 0.4% against the Swiss franc.
Much attention has focused in recent days on risks around France's elections. One poll on Monday, while an outlier, showed the gap between centrist favourite Emmanuel Macron and far-right anti-EU nationalist Marine Le Pen shrinking to 16 points.
A strong batch of purchasing manager surveys out of France and Germany were not enough to halt the falls in the euro.
"Everybody has learned lessons from last year's big surprises," said Ayako Sera, market strategist at Sumitomo Mitsui Trust Bank. "The euro could face further pressure given there's still time before the election."