This article first appeared in The Edge Malaysia Weekly, on September 10, 2018 - September 16, 2018.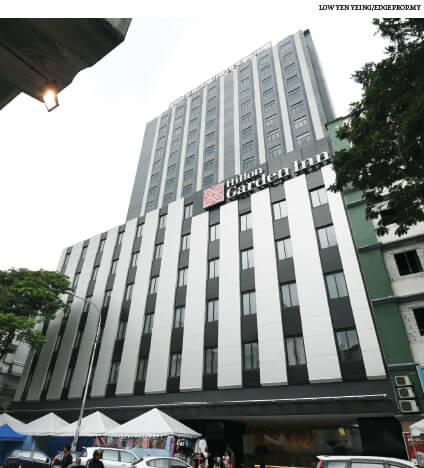 The 267-room Hilton Garden Inn Kuala Lumpur Jalan Tuanku Abdul Rahman North is one of nine hotels in the country that are managed by the hospitality chain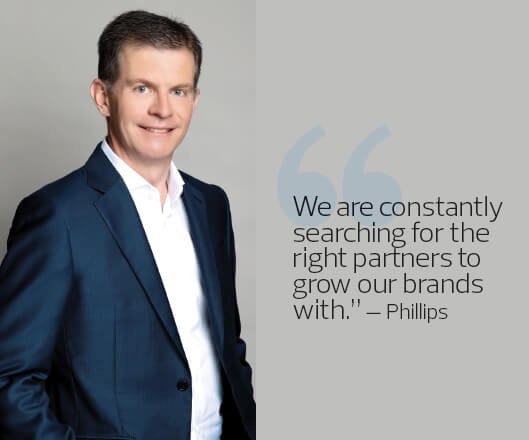 OVER the next three to five years, US-based hospitality chain Hilton Hotels & Resorts will add nine new hotels with a total room inventory of 3,000 in Malaysia. Prompted by the performance of the group's existing hotels and its future growth prospects, it is also in discussion with potential partners to further expand its presence in the country.
New openings in Kuala Lumpur, Selangor and Johor will bring the number of Hilton branded hotels — including DoubleTree by Hilton and Hilton Garden Inn — to 18 and total room inventory to 6,400 countrywide.
For many years, the Hilton brand name in Malaysia was limited to a handful of hotels, including Hilton Petaling Jaya, Hilton Kuching, Hilton Kuala Lumpur and later, the DoubleTree by Hilton Kuala Lumpur. But more recently, the group has expanded and added hotels in Johor, Melaka, Sabah and Penang.
"Hilton has a pipeline of nine properties in Malaysia. With their opening, we will increase our presence in the country by 100% by number of hotels," Guy Phillips, senior vice-president, development, Asia and Australasia, tells The Edge in an email interview.
The group is also in talks on future openings. "We are constantly searching for the right partners to grow our brands with, and with whom we can assess opportunities across the different segments of the market," Phillips explains.
Citing the example of Hilton Kuala Lumpur, he says, "We are seeing strong occupancy at landmark hotels such as Hilton KL, where we are also known for some of the best food and beverage offerings the city has to offer. This is consistent with our strong overall RevPAR (revenue per available room) growth of 7.7%, with South Asia seeing a healthy growth of 8.1%." An increase in RevPAR means that either the average room rate or occupancy rate is increasing or both are.
This gives the group confidence to enter with partners other key cities across Malaysia, including Penang, Kota Kinabalu and Melaka, Phillips points out.
Today, Hilton manages nine hotels with a total of 3,400 rooms under Hilton (four hotels), DoubleTree by Hilton (four) and Hilton Garden Inn brands (one). These include new-build properties as well as existing properties that have changed hands and/or operators. DoubleTree Resort by Hilton Hotel Penang was formerly the Hydro Majestic Hotel Penang and prior to that, the Ferringhi Beach Hotel Penang, while Hilton Garden Inn Kuala Lumpur was formerly the Cititel Express. Both have new owners. Hilton does not own a stake in any of the properties it manages in Malaysia.
Upcoming openings include that of the 255-room Hilton Garden Inn Puchong built by Millennium Land Sdn Bhd and the 267-room Hilton Garden Inn Kuala Lumpur Jalan Tuanku Abdul Rahman North owned by Singapore's Royal Group Capital. These hotels are expected to open early next year. Two other planned openings are of the 315-room Hilton Garden Inn Johor Bahru developed by Capital World Ltd and DoubleTree by Hilton Shah Alam, an I-Bhd property.
Hilton will also be introducing a new brand in Malaysia. "Among the upcoming properties that we are excited to be opening is Canopy by Hilton Kuala Lumpur in Bukit Bintang, which marks the debut of the Canopy by Hilton lifestyle hotel brand in Malaysia and Southeast Asia. Scheduled to open in three years, the property will provide an energetic and comfortable stay for guests in search of thoughtful local experiences in Kuala Lumpur's vibrant Bukit Bintang district," says Phillips. This 478-room hotel is being developed by Hass Holdings Sdn Bhd.
"We want to be where our guests want to be, to serve any lodging needs they may have, and we are doing this by filling white spaces in the industry with the right brand, in the right location, at the right time. Last year, we introduced the first Hilton Garden Inn to Malaysia with the opening of Hilton Garden Inn Kuala Lumpur Jalan Tuanku Abdul Rahman North."
Recent openings include those of DoubleTree by Hilton Hotel Melaka and DoubleTree Resort by Hilton Hotel Penang, which is the 50th DoubleTree by Hilton property in Asia-Pacific.
"Each of our brands and properties — from full-service hotels and resorts to focused-service hotels — is designed to serve the diverse and evolving needs of our guests, giving them options for every travel purpose," says Phillips. Other popular Hilton brands that have yet to debut in Malaysia include the Waldorf Astoria, Conrad, Embassy Suites, Hampton and Homewood Suites.
On his view of the tourism market here, Phillips says he sees Malaysia and Southeast Asia as key growth engines for the group and thus, it has embarked on an aggressive growth path in line with the country's strong tourism outlook. "With the government targeting to see 33.1 million tourist arrivals this year, the tourism sector in Malaysia is predicted to experience positive growth."
On the issue of competition and challenges in the country, Phillips acknowledges that there will always be competition but Hilton will draw guests with its uniqueness. "With Asia enjoying an unprecedented growth in travel across all segments, it is only natural for more options to arise in this dynamic industry to fill emerging needs. We remain focused on pursuing organic growth, which comes from delivering exceptional expe­riences to guests through more innovative offerings, as well as sustained value for our owners.
"Ultimately, what sets us apart is our commitment to creating exceptional experiences for every guest at every hotel, while also providing meaningful opportunities for our team members, generating high value for owners and shareholders, and making a lasting positive impact on communities where we operate."
Meanwhile, in the owned and operated category or hotels in which Hilton has a stake or investment, the group saw healthy year-over-year RevPAR growth for Asia-Pacific of 7.7%, driven by 11.7% growth in Greater China, 8.1% in Southeast Asia, 4.5% in Japan, 2.5% in South Korea and 14.6% in India.
Save by subscribing to us for your print and/or digital copy.
P/S: The Edge is also available on Apple's AppStore and Androids' Google Play.