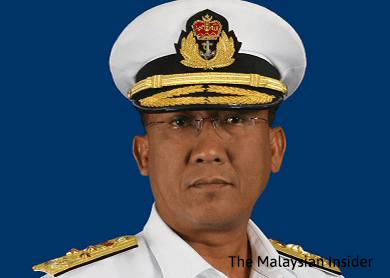 (June 18): Oil tanker MT Orkim Harmony, which went missing on June 12, has been detected in Cambodian waters, the Royal Malaysian Navy chief Tan Sri Abdul Aziz Jaafar said today.
The tanker was being tailed from the air by aircraft of the Royal Malaysian Air Force (RMAF), Malaysian Maritime Enforcement Agency (MMEA) and the Royal Australian Air Force (RAAF), national news agency Bernama quoted Aziz as saying.
"We have found the vessel and RMAF, MMEA and RAAF aircraft are tailing it from the air."
Aziz said the tanker had been repainted and renamed.
The Malaysian-registered tanker was laden with 6,000 tonnes of RON95 petrol worth RM21 million when it went missing on June 12, while sailing from Malacca to Kuantan Port.
The tanker, owned by Magna Meridian Sdn Bhd, was carrying 22 crew members comprising 16 Malaysians, five Indonesians and one Myanmar national. – The Malaysian Insider