This article first appeared in The Edge Malaysia Weekly, on December 27, 2021 - January 09, 2022.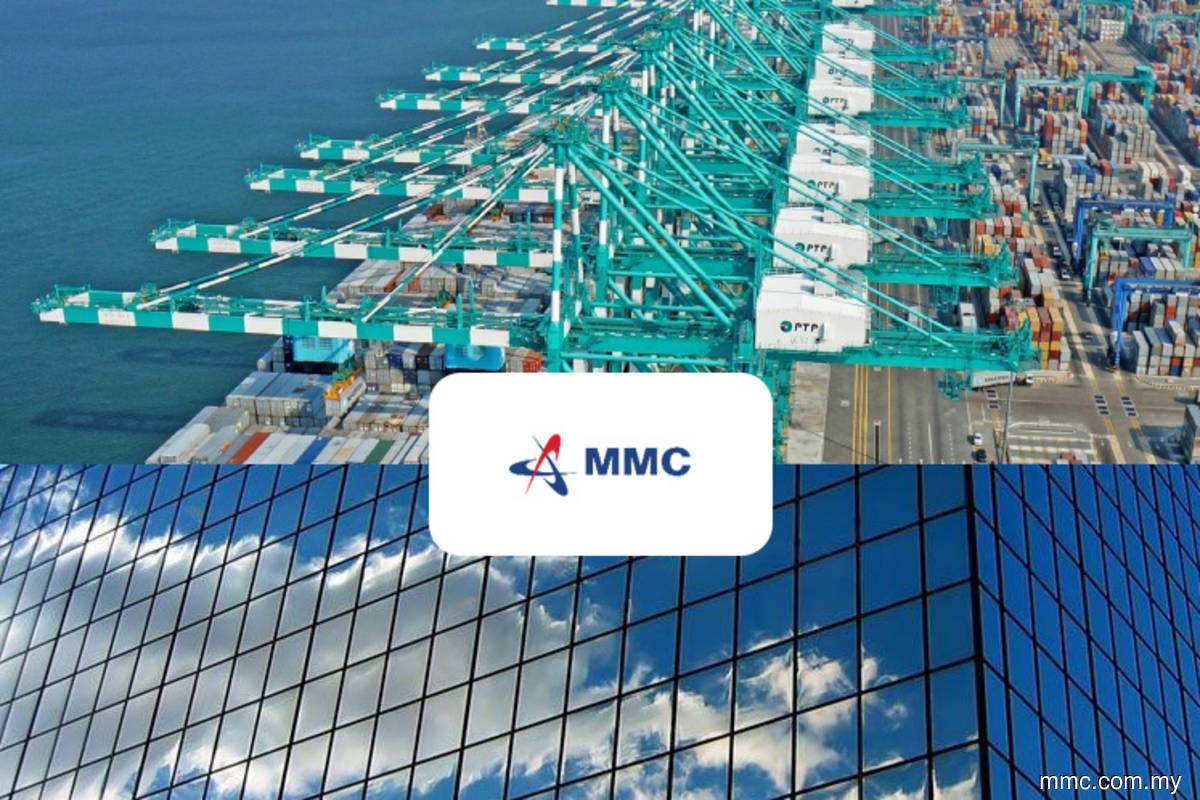 MMC Corp Bhd achieved continuous earnings growth in The Edge Billion Ringgit Club's (BRC) three-year review period between 2018 and 2020. Its revenue, however, was on a reverse trend.
Its earnings growth was driven mainly by the contribution from its port assets, especially Port of Tanjung Pelepas (PTP), in which the group owns a 70% stake. PTP is the third largest transshipment port in Asean after Port of Singapore and Port Klang.
Over the three-year period between the financial year ended Dec 31, 2018 (FY2018) and FY2020, MMC Corp's profit after tax (PAT) grew at a compound annual growth rate (CAGR) of 21.4%, from RM209.8 million to RM375.3 million.
That performance won MMC Corp The Edge BRC award for the highest growth in PAT over three years in the transportation and logistics sector.
This will be the last time that MMC Corp can win the award in its current form as the infrastructure asset owner has been taken private by its controlling shareholder Tan Sri Syed Mokhtar Albukhary via a selective capital repayment of RM2 per share. Permodalan Nasional Bhd was the second largest shareholder, holding 20.31% prior to the selective capital repayment.
MMC Corp completed the exercise on Dec 3.
It is probably one of the largest — if not the largest — infrastructure asset owners in the country, with holdings ranging from seaports and airports to power generation plants and logistics.
Besides a 70% stake in PTP, it also wholly-owns Penang Port, Johor Port and has a 99% stake in NCB Holdings Bhd, which owns and operates the Northport terminal in Port Klang, as well as 70% equity interest in Tanjung Bruas Port in Malacca.
In addition, the group holds a 20% stake in the Red Sea Gateway Terminal in Jeddah Islamic Port in Saudi Arabia.
MMC Corp's ports have a combined container throughput capacity of 21.3 million twenty foot equivalent units (TEUs), some 50% more than Westports Holdings Bhd's 14 million TEUs.
Apart from ports, MMC Corp has an engineering and construction division that holds equity interest in various joint ventures with Gamuda Bhd. These JVs are involved in the construction of the Klang Valley Mass Rapid Transit Line 1 and 2, as well as the SMART Tunnel. MMC Corp has a 50% stake in the toll concession of the SMART Tunnel.
In addition, the group holds a 37.6% stake in independent power producer Malakoff Corp Bhd and 30.9% equity interest in gas distribution company Gas Malaysia Bhd. Through NCB, it also owns Kontena Nasional Bhd. Senai Airport Terminal Services Sdn Bhd, the owner and operator of Senai Airport in Johor, is part of the group as well.
MMC Corp turned 110 last year. Its history dates back to 1911 when it was founded in London as Malayan Tin Dredging Ltd. The company transferred its domicile to Malaysia by incorporating Tin Dredging (M) Bhd (MTD) in 1976. It was then the largest tin dredging group in Malaysia and made its debut on the local stock exchange in July 1977.
In 1981, MTD merged with New Tradewinds Sdn Bhd, which had earlier taken over London Tin Corporation, the world's largest tin mining company. The merged entity adopted the name Malaysia Mining Corporation Bhd and became the world's largest integrated tin producer.
At the turn of the millennium, it exited the mining business and transformed into a utility and infrastructure group.
The group's prospects, at least in the near term, are expected to be bright as the Covid-19 pandemic slowly transitions into the endemic phase. As the global economy continues to recover, trade volumes will grow, benefitting ports in general, including MMC Corp's.
Will the group have a new structure should it return to tap the equity market? Some industry observers see the privatisation as the precursor to the listing of a pure port company by Syed Mokhtar.