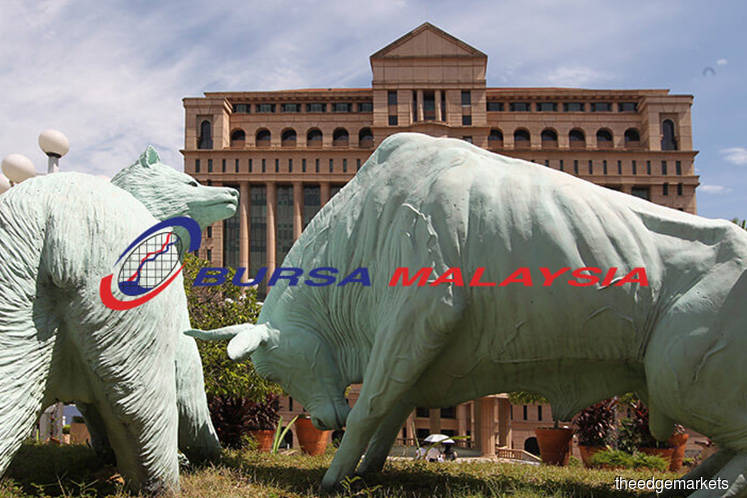 KUALA LUMPUR (Oct 25): Companies in Malaysia and Indonesia are among those in Asia's emerging markets that have increased their use of public stock markets, according to analysis by the Organisation of Economic Cooperation and Development (OECD).  
"Today, Asian companies are the world's largest users of public stock markets, with initial and secondary public offerings accounting for 47% of all public equity capital raised in the world," said the organisation.
It said this in the latest "OECD Equity Markets Review: Asia 2017",  an annual report that provides  overview and analysis of 12 stock exchanges in 17 countries throughout Asia.
"As a result, stock exchanges in Asia have emerged as the world's fastest growing trading venues for listed stocks and several domestic investment banks in the region have started to establish themselves as global actors," OECD said in the report, which was released in conjunction with the two-day Asian Roundtable on Corporate Governance 2017 in Tokyo, Japan.  
OECD said the new annual publication reviewing activities on 12 Asian bourses is part of its work on corporate governance, which is focused on how policies and regulations can improve corporate access to capital, competitiveness and the quality of investment.
In 2016, the OECD said that new listing of firms at 12 Asian stock exchanges was worth US$70 billion in case proceeds, of which two-thirds were raised by non-financial companies while the remainder was raised by financial companies.
As for capital market activities, the OECD observed that "there has been a clear downward trend" in new listing activities across Asian bourse, particularly in Malaysia, Indonesia and Singapore.
Last year, OECD said 17 Asian countries that it reviewed saw the second lowest issuance volume in 17 years.
New listings on Bursa Malaysia, as measured in terms of IPO proceeds, stood at US$301 million in 2016, the lowest in the last 10 years, from US$207 million in 2006.
It is worth noting that 2012 was the record year for Bursa Malaysia as it registered a string of IPO activities valued at US$7.82 billion, which was boosted by the listing of Felda Global Ventures Holdings Bhd, touted at the time as the world's second largest after Facebook Inc.
The second and third largest listing of new companies on Bursa Malaysia, said the OECD, were in 2010 and 2013, which saw IPO proceeds of US$6.92 billion and US$2.95 billion in 2013, respectively.
"While a striking feature of many advanced markets around the world is the structural decline in IPOs by smaller growth companies, growth companies still represent an important share of their public equity offerings in advanced Asian markets such as Korea and Japan," said OECD.