This article first appeared in The Edge Financial Daily, on February 11, 2020.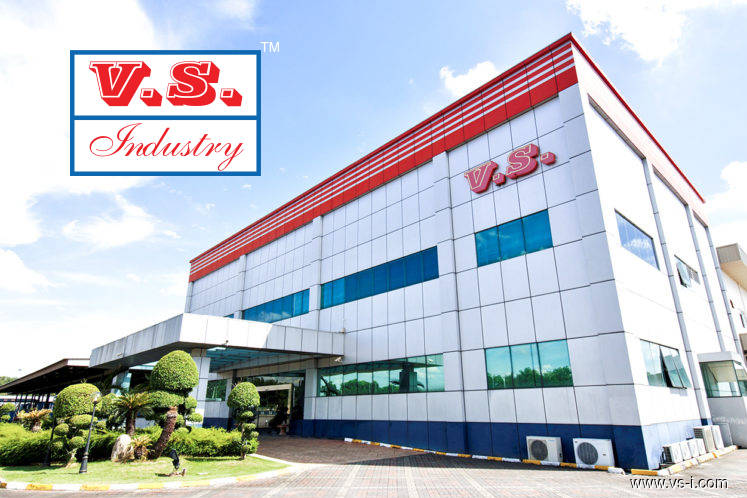 VS Industry Bhd
(Feb 10, RM1.40)
Initiate coverage with buy and a target price (TP) of RM1.73: VS Industry Bhd (VSI) is one of the leading integrated electronics manufacturing services (EMS) providers in the region, with proven capabilities to undertake the manufacturing needs of global brand names for office and household electrical and electronic products. VSI has more than 30 years of experience and track record being Malaysia's largest home-grown EMS provider. They have successfully shone throughout the years and earned the ranking as one of the world's top-50 integrated EMS providers and top-five EMS providers in Asean.
According to the Market Report Gazette, the global EMS market is anticipated to reach a compound annual growth rate (CAGR) of roughly 4% over the next five years, topping US$55 billion in 2026 from US$43.2 billion in 2019. Increasing demand for consumer electronic is the major factor in propelling growth of the EMS market further.
We expect growth to come from new and existing customers securing more manufacturing orders, thus raising its earnings growth in the future. In 2018, VSI increased its capacity with additional 340,000 sq ft (3.16ha) floor space; 160,000 sq ft for Bissell and 180,000 sq ft that is still vacant. With this new facilities, VSI is ready to receive orders from new customers as this facility is already completed and ready to assemble new production capabilities.
Moving forward, we are bullish on FY20's growth on the back of: i) additional new production line; ii) marginally stronger US dollar versus the ringgit; and iii) potential business inflow from China. We forecast VSI to achieve three-year core net profit CAGR of 7% for forecasted financial year ended July 31, 2019 (FY19) to FY22 (FY19-FY22F), backed by: i) growth in contract order from Bissell; ii) high potential of securing new customers benefitting from the still ongoing US-China trade war; iii) narrowed losses from China due to adoption of an asset-light strategy and lower cost model hence improving its operational flexibility; and iv) improvement in efficiency in running existing production lines
VSI has a dividend payout policy of minimum 40% of its net profit as a way to reward investors. However, the company has been paying out generous dividends over the past four years (average payout ratio of 54%). Moving forward we are projecting a dividend per share of 3.9 sen to 4.6 sen for FY20-22 based on a conservative payout of 40%, translating to a dividend yield of 2.8-3.3%.
Initiate coverage on VSI with a buy recommendation and TP of RM1.73, pegged at 16 times of 2021 earnings per share. This valuation multiple is relatively in line with the three years historical mean price-earnings ratio of 16 times and regional peers average of 15 times. We like VSI for its: i) leadership position as the largest Malaysian EMS player; ii) visible earnings growth; and iii) stance as a beneficiary of the ongoing US-China trade diversion and Wuhan virus pandemic. — Hong Leong Investment Bank Research, Feb 10