This article first appeared in The Edge Malaysia Weekly, on December 14, 2020 - December 20, 2020.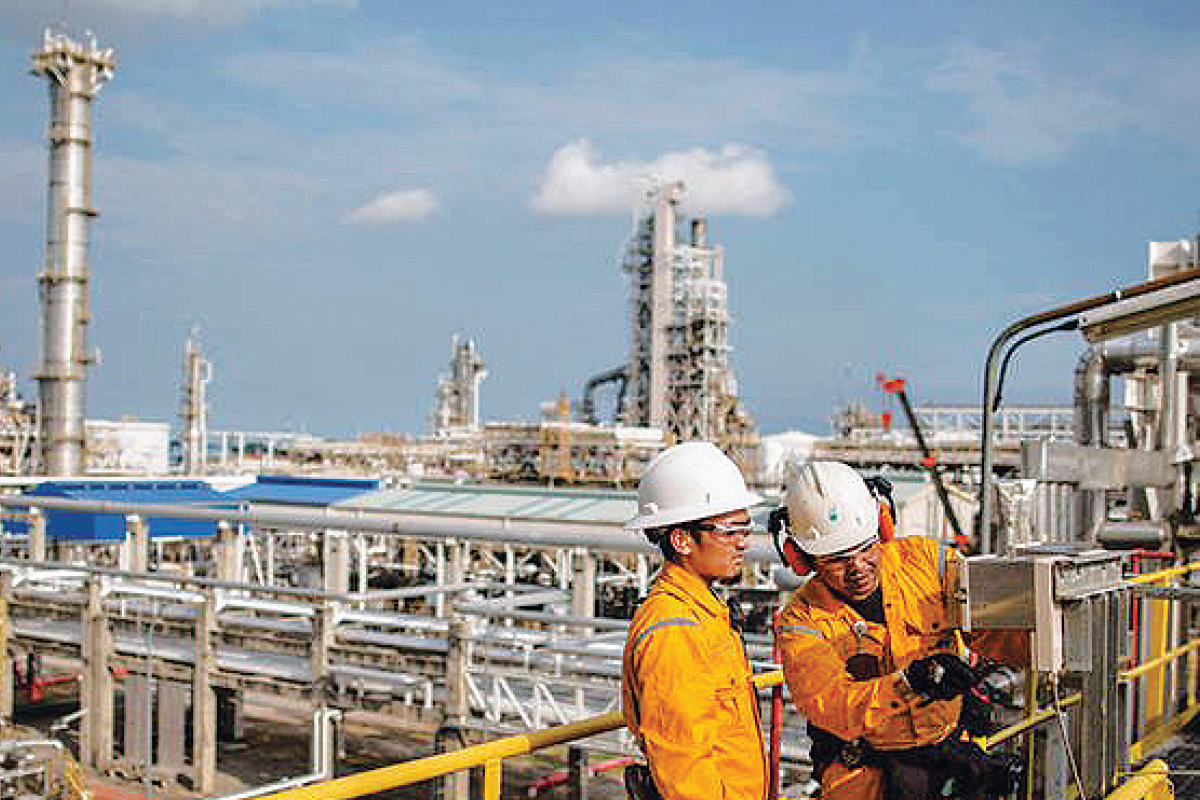 THE gradual rise in oil prices has boosted the share prices of oil & gas (O&G) stocks of late as the market looks forward to the recovery theme. Notably, since early November, the FBM Energy Index has risen 45%.
Most O&G stocks delivered positive returns during this period, except for Dialog Bhd (-3.5%), Favelle Favco Bhd (-3.9%) and Ocean Vantage Holdings Bhd (-2%). Refiners such as Hengyuan Refinery Company Bhd and Petron Malaysia Refining & Marketing Bhd were among the top gainers, surging 144.9% and 96.7% respectively.
That said, analysts are of the view that the upside for O&G stocks is limited at this juncture, unless the oil prices climb further.
HLIB Research O&G analyst Low Jin Wu believes the recent gains in O&G stocks have fairly reflected the crude oil price of about US$50 a barrel.
"Right now, the share prices are already capped. Of course, you can see more upside for O&G stocks when the oil prices go beyond US$50," he tells The Edge.
The Brent oil price was trading at US$49.88 a barrel as at 7pm last Thursday, averaging at US$43 year to date.
Optimism in the O&G sector has been largely underpinned by Opec+'s production cuts by 500,000 barrels per day. But for now, analysts remain conservative about their oil price projections for 2021.
For one, Low sees oil prices capped at US$50, averaging US$49 in 1Q2021. "Then it will go up quarter on quarter to make up for an average US$55 a barrel next year."
TA Securities O&G analyst Kylie Chan sees oil prices averaging at US$50 for 2021 against US$45 in 2020. "Oil prices are not only driven by fundamentals, but also sentiment. I think the fundamentals will catch up with sentiment when the [Covid-19] vaccine developments are progressing faster."
Another analyst who declined to be named warns of a sudden return of a huge supply in the oil market.
"For now, the oil market is positive, but supply can come back very quickly. That's why the oil price outlook is highly uncertain as it depends on a lot of factors — whether oil producers are producing more oil. If that happens, oil prices may correct later on."
The US Energy Information Administration (EIA) has revised its outlook for crude prices sharply higher from the month prior, on the back of an Opec+ decision to partially extend production quotas into 2021.
In its monthly Short Term Energy Outlook released on Dec 8, the EIA expects Brent crude prices to average US$48.50 in 2021, up US$1.91 from its November forecast of US$46.59.
Uncertain contract flows
Low points out that higher oil prices may not necessarily translate into a material increase in contract awards for local O&G players, as Petroliam Nasional Bhd's (Petronas) capital expenditure (capex) spending has been weighed down by its lacklustre performance and dividend commitment to the government.
"While higher oil prices will improve Petronas' profitability, its net cash position has weakened due to lower oil prices and dividend commitments.
"We believe its dividend commitments are expected to cushion some of the impact of higher oil prices. We don't think Petronas would be confident enough to elevate its capex spending below an average oil price of US$55 a barrel.
"This year, I expect Petronas to spend RM37 billion to RM39 billion and for 2021, it will be quite similar to this year's capex," he says.
Chan concurs, saying that Petronas' capex spending is likely to fall short of the RM40 billion target this year, unless it surges in 4Q. "It will not go back to the 2014-2016 levels of RM60 billion to RM70 billion capex."
Petronas spent RM22.5 billion in capex in the first nine months of the year. It has also committed to paying RM34 billion in dividends to the government this year despite a net loss of RM19.89 billion for the first nine months of 2020 against a net profit of RM36.36 billion in the same period last year.
Last Tuesday, the oil major was hit by news of Fitch Ratings downgrading its long-term foreign- and local-currency issuer default ratings (IDRs) to "BBB+" from "A-", after an earlier downward revision to "BBB+" from "A-".
In tabling Budget 2021 last month, the government set its oil price assumption at US$45-US$55 a barrel.
"I don't think the government will elevate the oil price forecast that much. The consensus expectation is still for oil prices to average below US$50 next year," Low opines.
Moving into 2021, he says the key factor in determining the oil price movement is the vaccine development. "As long as the market continues to see good news about vaccines, I think the traders will be more confident in the oil market."
Low adds that oil demand from China has also been quite strong. "Global oil demand is somewhat expected to be supported by China going forward. Its economic activities were better than expected and it is expanding its refining capacity."
However, some of the key risks include the resurgence of Covid-19 cases, rising Libyan oil production and the easing of sanctions on Iran by the Biden administration.
Despite higher oil prices, Low foresees only a "slight improvement" in earnings for most O&G stocks in 2021.
Oil prices seen capped at US$50 in 1Q2021
"For the next quarter, oil prices will be pretty much capped at US$50. The gains you have seen over the past few weeks are closer to a plateau, unless there are more positive vaccine developments or oil supply disruptions."
"For upstream players like Velesto Energy Bhd, I expect them to record weaker profit next year, based on whatever contracts they have and are securing right now."
"You can see a slight improvement in services and maintenance players, but it is not by that much. At the end of the day, it depends on how much Petronas wants to spend," says Low, who expects 2021 to be a good year for downstream players like Petronas Chemicals Bhd because product prices have increased faster than crude oil prices.
"However, I have downgraded PetChem to a 'hold' call because it has already reached my target price of RM7.45. Its share price has rallied 35% since my upgrade earlier," he explains.
The other analyst says companies like Hibiscus Petroleum Bhd may do better because it is directly linked to oil prices. "But some in the maintenance and services segment do not directly benefit from higher oil prices because contract awards are still not substantial."
AmResearch in a Dec 3 note says that while new contract awards to Malaysian operators halved y-o-y to RM4.6 billion in the first nine months of 2020, orders in 3Q rebounded 45% quarter on quarter to RM2.4 billion, largely due to Serba Dinamik Holdings Bhd's lumpy civil construction job to build a RM1.5 billion data centre in the UAE.
"Excluding Serba Dinamik's UAE project, 3Q orders instead shrank 45% q-o-q to RM895 million. Even so, we view the slow order flow as the early stages of recovery for the sector, which plummeted to a three-year low of only RM569 million contracts in the Covid-19-inflicted 1Q."
Serba Dinamik and PetChem are Chan's top picks in the O&G sector.
"For Serba Dinamik, it is supported by order book and earnings, while PetChem, as a component index stock, would be the choice of institutional investors when the economy is recovering."
Kenanga Research, meanwhile, favours companies with strong balance sheets and trading at steeply discounted valuations.
"Within our coverage, Uzma Bhd emerges as our top trading pick, although we also see trading potential in Dayang Enterprise Holdings Bhd and Malaysia Marine and Heavy Engineering Holdings Bhd.
"Serba Dinamik also remains our favoured fundamental pick, given its promising earnings growth potential coupled with decent attractive valuations," according to its Dec 7 note.