This article first appeared in The Edge Financial Daily, on December 6, 2019.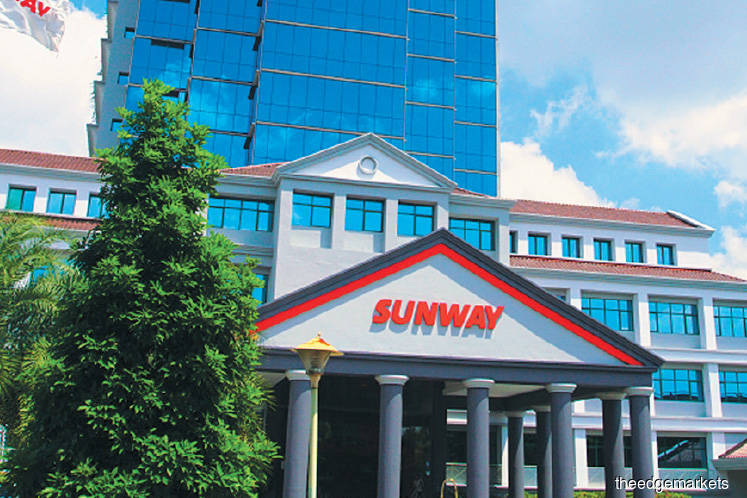 Sunway Bhd
(Dec 5, RM1.78)
Maintain buy with an unchanged target price (TP) of RM2.17: We met up with Sunway Bhd's management and came out feeling positive on the company's prospects.
A preliminary way of unlocking the value of its healthcare business would be by finding a strategic partner to enter the business. Assuming that Sunway is able to fetch RM3.5 million per bed, the healthcare division would garner RM2.6 billion based on its current number of operational beds. Note that recent transactions in 2019 saw Columbia Asia fetching RM3.35 million per bed and Prince Court RM3.68 million per bed. By divesting a portion of the healthcare business to a strategic partner, Sunway would be able to partially monetise the business and enhance its business operations through the expertise of the strategic partner which further strengthens its position for a listing in future.
Sunway has revised its gross development value launch target for the financial year ending Dec 31, 2019 (FY19) downwards as the launch of Brookvale was replaced by Sunway Avila (Tower B). Nonetheless, the delay was minor (less than six months) and the management still maintains its FY19 effective sales target of RM1 billion. Sunway will also launch its executive condominium project in Canberra Link (S$500 million) and Phase 3 of its Tianjin project (RM765 million) in FY20.
Sunway has participated in the Large Scale Solar 3 (LSS3) bid, with the engineering, procurement, construction and commission contract likely to be handed to Sunway Construction Group Bhd if the contract is won. As the LSS3 bidding remains competitive, Sunway is also open to other ways of increasing exposure to the renewable energy space. The earnings contribution would likely be minimal at this juncture but it would enhance Sunway's environmental, social and governance position by participating in such environmentally sustainable projects.
We expect Sunway's dividends for the second half to be as good as the first' (close to 4.7 sen per share), which would translate into a 5.3% yield (assuming its FY19 dividends at 9.4 sen per share). It will continue to soar in FY20 with higher earnings, supported by property development contributions (Rivercove Residences), healthcare contributions (Sunway Medical Centre) and its quarry division (with a growing market share). Our forecasts are unchanged as key takeaways from the meeting were in line with expectations.
We maintain our "buy" call with an unchanged TP of RM2.17 based on a 10% holding discount to a sum-of-parts-derived value of RM2.41. Sunway remains our top pick given its well-integrated property and construction segments. Its hidden gem, the healthcare business with four new hospitals coming on stream over the next three years, has yet to appreciate as it is embedded within the parent company. This, coupled with resilient earnings from mature investment properties alongside its growing building material business and quarry operations, justifies a rerating of the stock. — Hong Leong Investment Bank Research, Dec 5