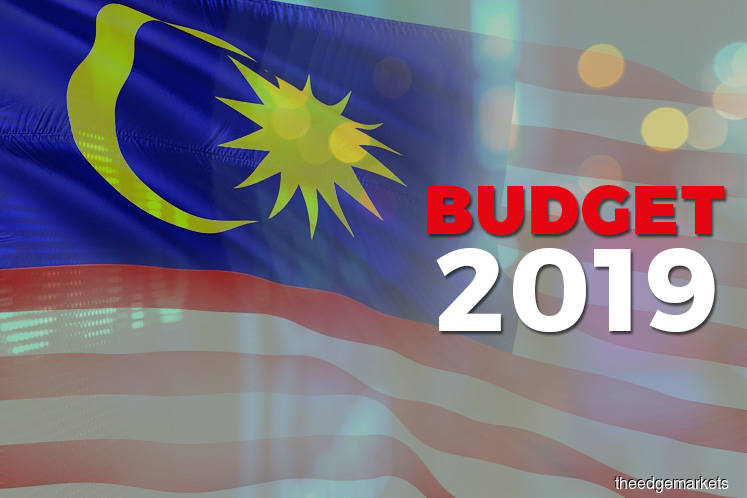 KUALA LUMPUR (Nov 2): United Oversea Bank (Malaysia) Bhd (UOB) views Malaysia's higher headline fiscal trajectory as outlined in Budget 2019 as temporary, although it is concerned about execution risks and revenue uncertainties.
"Despite higher fiscal targets, we see it as a temporary diversion and does not steer away from the path of fiscal consolidation. As for Malaysia's sovereign ratings risks, we view the risks to be quite balanced," its senior economist Julia Goh said in a client note today. 
The fiscal deficit was revised higher to RM53 billion or –3.7% of GDP in 2018, before narrowing to RM52 billion or –3.4% of GDP in 2019. The original projection for 2018 was -2.8% but owing to additional tax refunds owed, off-budget commitments, and supplementary expenditure requirements, Putrajaya could not continue with fiscal consolidation.  
But the fiscal deficit is projected to narrow to -3.0% by 2020 and -2.8% in 2021, the medium term plan being to reduce the deficit to -2%.
Despite fiscal constraints, Budget 2019 did not sacrifice too much on growth as it remain expansionary, Goh observed, noting that the government has committed to settle all outstanding tax refunds estimated at RM37 billion in 2019 (RM18 billion due from income taxes and RM19 billion from goods and service tax).
"This will be funded by a one-off special dividend from Petronas amounting to RM30 billion with the balance set off by expenditure savings. The government will also set up an airport REIT to raise RM4 billion."
"Other noteworthy areas include addressing fiscal weakness, improving market efficiency and less government involvement, strengthening the public sector, increasing technology and digital adoption," Goh said.
She said the budget delivered some positive measures to firm-up growth and to reinforce the opportunities at hand, adding that in line with the moderating global outlook and risks ahead, Malaysia's growth targets were modest at 4.9% in 2019 (from 4.8% in 2018).
"Positive ratings factors include efforts to restore public finances, improve transparency and governance standards. However, negative factors are the higher headline fiscal trajectory, execution risks and revenue uncertainties."