This article first appeared in The Edge Financial Daily, on December 11, 2018.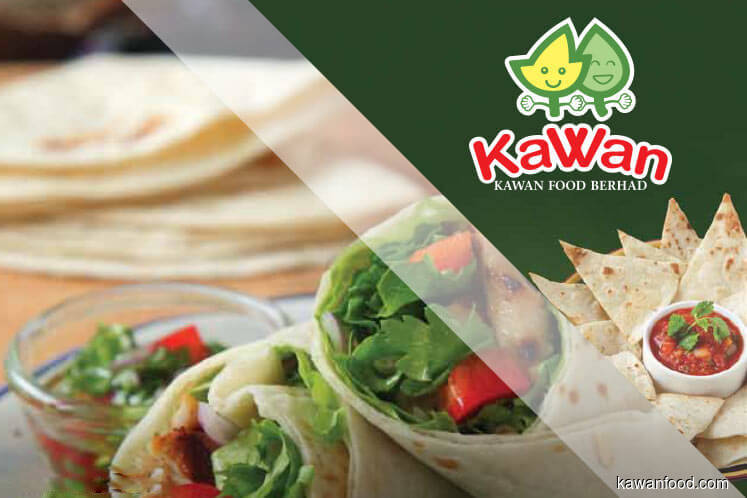 Kawan Food Bhd
(Dec 10, RM1.99)
Maintain add with a target price (TP) RM3.02: We organised a site visit for 20 institutional fund managers to Kawan Food Bhd's new factory in Pulau Indah, Selangor. After a delay of more than 18 months, the new factory (which will have a roti paratha and chapati production capacity triple that of its existing factory in Shah Alam) finally started commercial production in July 2018.
 
Kawan Food has already moved its existing production lines from the old factory to the new facility. It is adding a brand new line, which has an output three times that of the existing lines. The new line still being commissioned, slated to be completed in the next one to two months. The old factory has been operating at full capacity over the past two years, resulting in flattish revenue for Kawan Food.
We understand from management that since the new factory started commercial operations in July, foreign food and beverage (F&B) companies have been in talks with Kawan Food for it to produce products for sale outside of Malaysia. We view this positively as the market recognises Kawan Food's management and its product quality. We believe Kawan Food could start original equipment manufacturing for some foreign F&B companies from 2019 onwards. Currently, exports account for around 60% of its group revenue.
Kawan Food plans to start selling its snacks (mainly rice-based) in retail stores from the first quarter of 2019. We had a taste of the snacks and the overall feedback from fund managers was that the snacks were delicious. We have yet to assume the potential earnings from this division.
We have maintained our forecasts and TP, based on a financial year 2020 forecast (FY20F) price-earnings ratio (PER) of 17.5 times, which is at a 30% discount (previously 20%) to our 25 times PER target for the F&B sector. The larger discount is to reflect Kawan Food's small market capitalisation. We like the stock as we anticipate a 76% earnings per share growth for FY19 driven by higher export sales and a strong US dollar/ringgit exchange rate, and that it trades at an attractive 13.8 times FY19F PER, below the sector's average of 25.6 times. Strong export revenue, especially from the US, is a potential rerating catalyst. Downside risks include a rise in raw material prices and weak export sales to the US. — CGSCIMB Research, Dec 7