This article first appeared in The Edge Malaysia Weekly, on December 7, 2020 - December 13, 2020.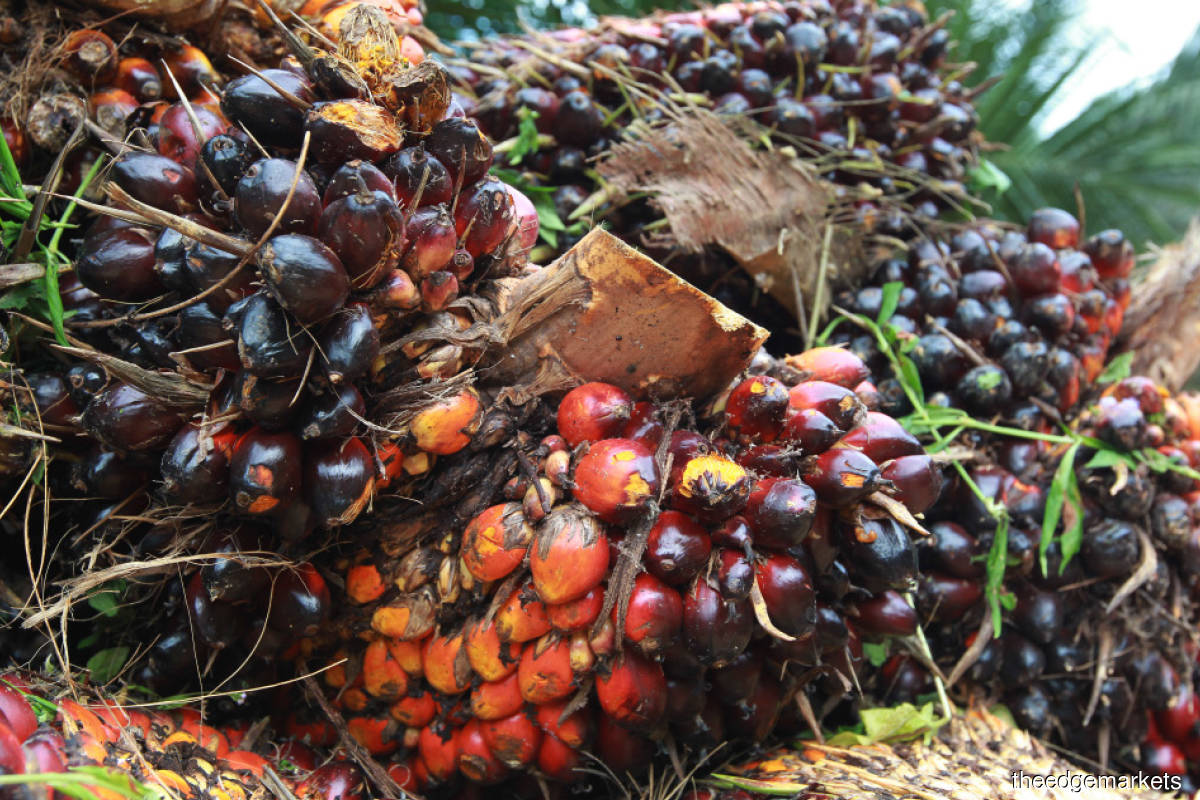 CRUDE palm oil (CPO) prices have been rising this year to attain an eight-year high despite the Covid-19 pandemic, suggesting brighter prospects for the plantation sector.
The most active CPO futures contract closed at RM3,437 last Friday. It had climbed to RM3,489 on Nov 19 after falling to a year-low of RM1,946 in May. Since then, prices have risen higher.
Spot prices breached the RM3,500 benchmark on Nov 19, rebounding from the low of RM2,030.50 on May 14, 2020.
MIDF Research Analyst Khoo Zhen Ye says the current rally in CPO prices has been premised on lower supply, as palm oil inventory levels have been declining despite now being the higher production period. A decline in soybean production in South America and in sunflower oil in the Black Sea also contributed to higher CPO prices.
Note that China's purchase of soybeans further added to the tight supply-demand situation although high stock levels could lead to a slowdown in buying activity.
The worker shortage in Malaysia also had an impact on harvesting activities, Khoo adds.
Malaysia's end-month palm oil inventories dropped to a three-year low of 1.57 million tonnes as at end-October. The figures for November will be released next Thursday, on Dec 10.
In a note, CGS-CIMB Research's Ivy Ng and Nagulan Ravi forecast that Malaysia's palm oil inventory probably fell 2% month-on-month (m-o-m) and 32% year-on-year (y-o-y) to 1.54 million tonnes as at end-November 2020.
"This would be the lowest stock level for the month of November since 2004 and a divergence from its historical trend. Over the past 10 years, Malaysian palm oil inventory had risen by an average of 3.5% m-o-m in the month of November. Also, the November palm oil stock level has averaged 2.3 million tonnes in the past 10 years," they wrote.
Meanwhile, CGS-CIMB Futures, in a separate report, says Malaysia's CPO output probably fell 10.4% m-o-m and was up 1% y-o-y to 1.55 million tonnes in November 2020. Exports likely fell 17% m-o-m and 2% y-o-y, based on average export statistics by cargo surveyors Intertek Testing Services (ITS) (-16.6% m-o-m), SGS (-18.9% m-o-m) and AmSpec Malaysia (-16.5% m-o-m), as higher CPO prices may have led to demand rationing.
Soybean oil prices too have been rising over the past few months, a trend that has also been seen among other vegoils such as rapeseed and sunflower oil. In fact, the gap between palm and soy has been narrowing, with palm even posting a premium (see chart).
For Khoo, elevated CPO prices can be expected if La Niña weather conditions persist, low palm oil inventories continue and competing vegoils still see low production.
In the case of supply, lower fertiliser application over the past few years is likely to lead to lower production, at least in the first half of next year, which would be supportive of palm oil prices, Khoo says.
"This is as smallholders, in particular, have been cutting back on fertiliser application — which accounts for 40% of production costs — as a result of economic difficulties and lower palm oil prices seen in recent years," he explains.
Even with better soil conditions due to higher rainfall caused by La Niña, higher fresh fruit bunch (FFB) yields would not immediately rise without fertiliser application, which means production would remain low next year as well. Thus, planters with the means to be consistent in their fertiliser application are likely to be the beneficiaries of higher prices.
The higher rainfall resulting from La Niña weather conditions also creates more difficult harvesting conditions, which could impact overall production.
Continued drier weather conditions in soybean cultivation areas would also aid palm prices.
The Indonesian government has now set the CPO biodiesel export levy at US$180 a tonne for December, effective Dec 10, 2020, from US$55 previously. This, combined with the US$33 export tax in December, will translate into duties of US$213 a tonne on CPO exports. Khoo notes that if the Indonesian government can maintain its B30 biodiesel programme, and increase the CPO content in B40 biodiesel, that would absorb more palm oil and thus reduce export supply.
When asked if palm oil prices could go up even higher, Khoo says while that is a small possibility, he does not discount it if supply-demand dynamics continue to remain tight.
For Singapore-based Palm Oil Analytics owner and co-founder Dr Sathia Varqa, the outlook for CPO prices is bullish. This is due to the culmination of low stocks, lower production, high CPO exports in December ahead of the expiry of zero export tax by year-end, India reducing its CPO import tariff by 10%, and Indonesia raising its export levy. He thinks CPO prices could test RM3,500 in the most active month, with prices tapering only around mid-February after Chinese New Year buying from China ends.
Meanwhile, Malaysian Palm Oil Board (MPOB) director-general Dr Ahmad Parveez Ghulam Kadir feels it is possible for CPO to rise above the current RM3,502 per tonne on a decline in CPO production and low palm oil stocks. Production would be impacted by a worsening of the current monsoon season on top of the worker shortage. He adds that the 10% cut in CPO import duties in India will boost exports, and possibly push stocks lower by end-December.
The Council of Palm Oil Producing Countries (CPOPC), in its forecast, says palm oil prices are likely to stay high for 1H2021 on lower soybean crushing in Argentina and rising sunflower oil prices. It emphasised that the full implementation of the B30 mandate in Indonesia and the B20 mandate in Malaysia is crucial to sustain domestic consumption and absorb the anticipated palm oil supply growth, adding that the supply deficit in vegoils will lend support to CPO prices going into 2021.
While high prices will certainly be a welcome relief for planters that have been plagued by low prices in recent years, they might not be a miracle cure.
Veteran palm oil analyst Dorab Mistry of Godrej International cautioned that high prices kill demand and that lower demand for palm oil could result in palm prices halving from their peak by July and August next year, Reuters reported last week.
Meanwhile, Oil World's Thomas Mielke observed that overall world output fell 4.5 million tonnes last season, a decline that has been surprising and unprecedented. He noted that a rebound in production is on the cards, but it will be considerably slower than a similar situation five years ago.
For the third quarter ended Sept 30, 2020, palm oil producers posted better earnings, thanks to higher CPO prices.
Analysts have noted that the sector was one of the better performers in the latest round of quarterly results this year. Ng and Nagulan in their report wrote that the sector was one of the four sectors to perform above expectations in terms of earnings delivery in 3Q2020, following higher CPO prices and lower operating costs, such as delayed fertiliser applications in some instances, owing to the weather. The plantation sector posted the third-highest percentage earnings growth for calendar year 2020 at 52.1%.
"3Q2020 earnings grew 3% y-o-y, due mainly to better earnings from agribusiness, healthcare, industrial (glove makers), conglomerate, technology and electronic manufacturing services (EMS) sectors," they noted.
Kenanga Research, meanwhile, wrote that none of the 11 plantation companies it covered missed its forecasts, while two exceeded them in 3Q2020.
"Year on year, the planters reported a median earnings improvement of 52% for 3QCY2020 on higher average CPO realised price (+28%) alongside an average 1% increase in FFB output. Quarter on quarter, median earnings for the planters improved 59% on higher average FFB output (+6%) and higher CPO price of 10%.
From plantation giants to smaller companies, better results were seen.  For example, FGV Holdings Bhd and Sime Darby Plantation Bhd were back in the black in their most recent financial quarters.