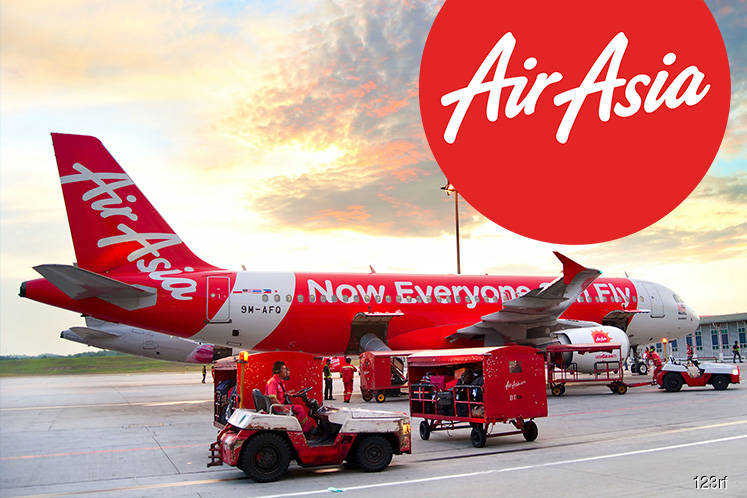 KUALA LUMPUR (July 25): AirAsia Group Bhd said today the higher cost base by operating out of Terminal 1 (T1) of Kota Kinabalu International Airport (KKIA) is constraining the budget airline's big plans to make the airport a hub for its services into China, South Korea, Japan and India, and a transit point between Australia and North Asia.
As such, the airline is hoping that operations at T2 can be revived for low-cost carrier (LCC) use, its chief executive officer for Malaysia Riad Asmat said, noting that AirAsia is prepared to take up the costs of refurbishing T2.
"It (T2) will be better than before, and there will be no cost to Malaysia Airports Holdings Bhd (MAHB) or the (Sabah) state government. All we ask is a chance to continue growing Kota Kinabalu to its truest potential for the benefit of Sabahans, as we have always done," he said in a statement today.
Riad said such a move would also free up T1 for full-service carriers.
He added AirAsia is aware that the Sabah government is looking to complete construction of a new airport in Kota Kinabalu in a few years. As such, it had requested that an LCC terminal be considered for inclusion in the master plan.
"Based on our projections, over the next 10 years, we can increase our fleet size at Kota Kinabalu from the current eight aircraft to 45, including 10 Airbus A330s. This would more than triple our current capacity and make it possible to operate direct services to key markets such as northern China, South Korea and Japan, as well as Australia and India.
"(This will also) allow AirAsia to carry 18 million passengers to and from Kota Kinabalu by 2028," reasoned Riad.
"However, we cannot do this while we remain constrained by the higher cost base at T1," he said.
On Monday, MAHB had issued a statement denying it had forced AirAsia to move to T1 of KKIA from T2 three years ago.
Maintaining its stand on the matter today, AirAsia said it was "compelled to move to T1 (on Dec 1, 2015) in light of amenities and facilities being made unavailable for our operations then".
AirAsia also slammed MAHB's claims that KKIA's passenger movement had improved by leaps and bounds from 2016 onwards mainly due to the rise in international passenger traffic movements, saying the airport operator "should stop cherry-picking data to suit its agenda and instead, be an honest partner and work with AirAsia in the best interest of Sabah".
In the statement, MAHB had attributed the improved passenger traffic to a reflection of the high tourist numbers Sabah has enjoyed in recent years. This follows two years of negative passenger movement of -2% and -3% in 2014 and 2015 respectively, which suggested that that was the reason for wanting to move AirAsia to T1, said Riad.
"By focusing on those two years, MAHB would have the public believe that passenger traffic had long been on the decline, and that this trend could only be reversed by moving AirAsia out of T2. This could not be further from the truth," he said.
"The decreased traffic at KKIA during those two years corresponds with a drop in visitor arrivals to Sabah, especially from China, which the then tourism minister and the Malaysian Association of Tour and Travel Agents had attributed to a series of kidnappings in the state, including of Chinese nationals in two separate incidents in April and May of 2014, and has nothing to do with T2," he added.
"Kota Kinabalu is important to us. We wish to continue enhancing its air connectivity...," said Riad.