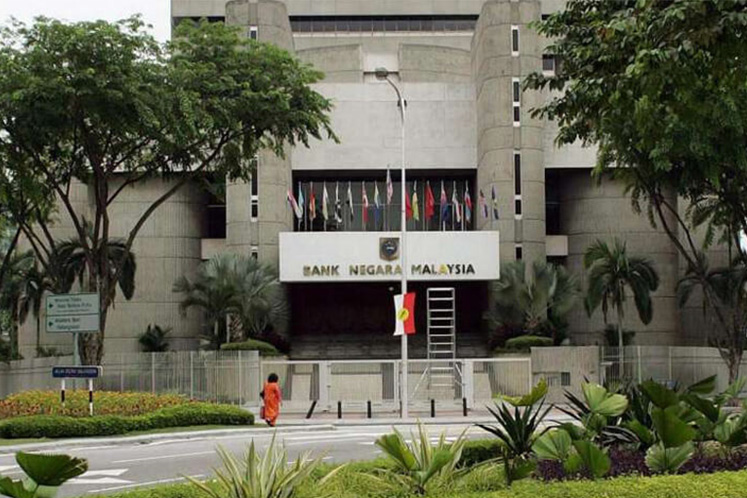 KUALA LUMPUR (March 22): The prospect of an interest rate cut by Bank Negara Malaysia (BNM) in its upcoming Monetary Policy Committee (MPC) meeting on May 7 appears more likely, as the Statistics Department announced a decrease in inflation today, as measured by the consumer price index (CPI), for the second month in a row.
This puts Malaysia in deflation for the second consecutive month after the CPI fell 0.4% in February from a year earlier, led by a drop in transport cost, according to the department.
In January, the CPI dropped 0.7% from the previous year due to the same factor. January 2019's year-on-year CPI drop was the first in over nine years since November 2009, when the CPI slipped 0.1% in the aftermath of the global financial crisis.
The release of the new CPI figure has spurred speculation that the central bank will be among the first in Southeast Asia to cut interest rates this year, to shore up the economy. Earlier this month, the MPC decided to keep the OPR at 3.25%.
UOB Malaysia senior economist Julia Goh is of the view that BNM may consider easing its rates in view of external headwinds and weaker domestic sentiment. "We are penciling in a -25bps cut in the Overnight Policy Rate (OPR) to 3% this year," she said in a note today.
Having said that, UOB Malaysia also expects the headline inflation to head back up once the high base effect in the transport component recedes and the targeted fuel mechanism is introduced in the second half of 2019. Goh added that potential weather disruptions and stable demand should keep the full-year inflation positive.
"However, given the low readings of -0.5% y/y in headline CPI for Jan-Feb, we are tweaking our full-year estimate for average inflation to 1.5% (from 2% previously) for 2019," she said.
Citi Asia Economics Research said the statement by the central bank's MPC earlier this month was explicit in its recognition of downside risks, and drew parallels between that and the MPC's statement in May 2016.
"Given the similar language as the May 2016 MPC that preceded the surprise July 2016 OPR cut, the MPC likely sees rising risk of a downside scenario materializing that could trigger a 25bps OPR cut," it said in a note today.
Citi Asia expects headline inflation to turn positive in March, with a 0.3% year-on-year rise after RON95 rose 5% month-on-month to RM2.08 per litre. In the medium term, Citi expects inflation to average at 0.5% through May, but rise above 2% from June 2019 onwards on base effects and through 2020 — with 2019 and 2020 inflation at 1.4% and 2.5%, respectively.
"With the MPC seeing inflation 'broadly stable' for 2019 and headline inflation at just 1% in 2018, we see BNM cutting its 2019 inflation forecast by 150bps in the 2018 Annual Report (to be released on March 27) to 1%–2%, from 2.5%–3.5% previously," it said.
A possible rate cut will theoretically add downward pressure on the local currency as ringgit-denominated assets may not give an attractive yield.
However, FXTM global head of currency strategy Jameel Ahmad pointed out that February's core inflation still rose 0.3% compared with the same period last year and is slightly higher than January's reading. "This may allay some concerns surrounding domestic price pressures," he said.
"Despite Bank Negara Malaysia expecting inflation to remain low in the near term, the central bank is likely to leave monetary policy unchanged for a prolonged period, given Malaysia's expected 2019 growth of 4-5% that's supported by its resilient economic fundamentals," he said.
"However, should external downside risks weigh more heavily on the Malaysian economy, that could prompt the already cautious BNM to adjust the benchmark interest rate lower," Jameel added.
He also noted that the ringgit has recently strengthened to an eight-month high against the US dollar, aided by the Federal Reserve's dovish pivot. "The Malaysian currency is expected to remain supported by the robust domestic economy and oil's year-to-date rally of over 30%. However, USD-MYR could reverse losses should there be a major catalyst for risk-off sentiment, which could spark a demand spike for safe-haven assets," he added.