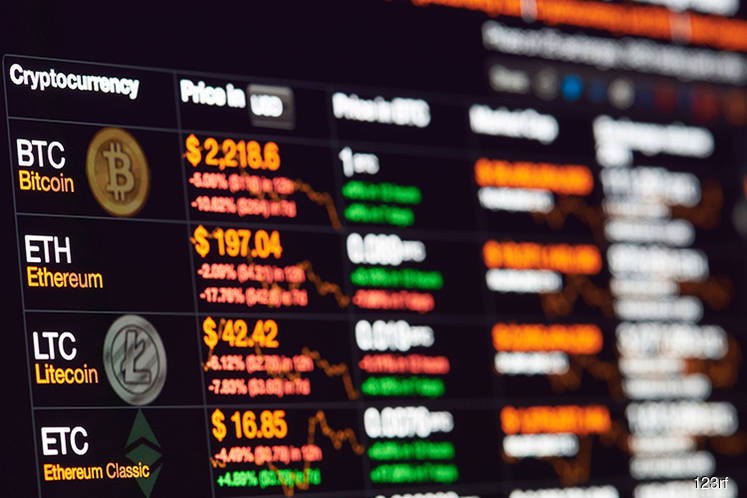 KUALA LUMPUR (Dec 15): There is a high level of awareness of cryptocurrencies in Malaysia but the same does not apply to initial coins offerings (ICOs), which also comes under the crypto assets category, revealed a survey by the Organisation for Economic Co-operation and Development (OECD).
"A majority of survey respondents (80%) said they were aware of cryptocurrencies in all three countries. In particular, there was a high level of awareness of cryptocurrencies in Malaysia (84%), ten percentage points higher than in the Philippines," it said.
It said the most popular reason for purchasing cryptocurrencies was to make quick money.
The survey entitled: "Cryptoassets in Asia - Consumer attitudes, behaviours and experiences," was based on an online sample of 3,006 respondents aged 18 and over, living in Malaysia, the Philippines and Vietnam (over 1,000 per country) and released this month.
The three countries were selected because of their active markets for crypto assets and regional diversity.
"Despite a high level of awareness across the three countries, only 30% of respondents owned cryptocurrencies. One-third of the respondents in the Philippines and Vietnam said they held cryptocurrencies, whereas only 23% reported holding these assets in Malaysia,"
As for gender, women were slightly more likely than men to hold cryptocurrencies in Vietnam (38% of the women in the sample were cryptocurrency holders, compared with 32% of men) and conversely men were more likely than women to hold them in Malaysia (26% compared with 20%). 
On average, the holding increased with the age up to 54, from 9% of 18-24-year olds to 20% of 45-54-year olds. However, this masks differences by countries, with the holding was highest among the 25-34 year-olds in Malaysia.
While there was a high level of awareness on cryptocurrencies, the survey also revealed that respondents reported a lower level of awareness of ICOs, which is a digital token created by start-up companies and their distribution to investors in exchange for fiat currency or mainstream cryptocurrencies.
"Just under half (46%) of the survey respondents said they were aware of ICOs, on average across all three countries Additional analysis shows that, of those who had heard of cryptocurrencies, just over half had also heard of ICOs (53%)," said the survey report.
In Malaysia, only 40% of the respondent was aware of the ICO. The survey results show that ownership of tokens issued in ICOs was also lower than ownership of cryptocurrencies.
There was a higher level of ICO awareness (59%) and ICO ownership (23%) in Vietnam, compared with the Philippines and Malaysia which had ownership of only 14% and 12%, respectively.
The survey identified a strong interest in future investment across the three countries, it said, adding that overall, 53% of respondents stated that they would like to hold cryptocurrencies in the future, while three in ten respondents (30%) would like to hold ICOs.
In Malaysia, 46% of the respondent have revealed their intention to invest in cryptocurrencies and 22% in ICOs.
 In Malaysia, the main regulators of crypto assets are the Securities Commission Malaysia and the Bank Negara Malaysia (BNM).
Cryptocurrencies are not recognised as a means of payment and are not classified as legal tender by Malaysian regulators.
According to the definitions, "digital currencies and tokens, which are not issued by any government or central bank, and fulfil other specific features, are considered securities". In addition, entities and exchanges in relation to crypto-assets are obliged to register as a recognised market operator.