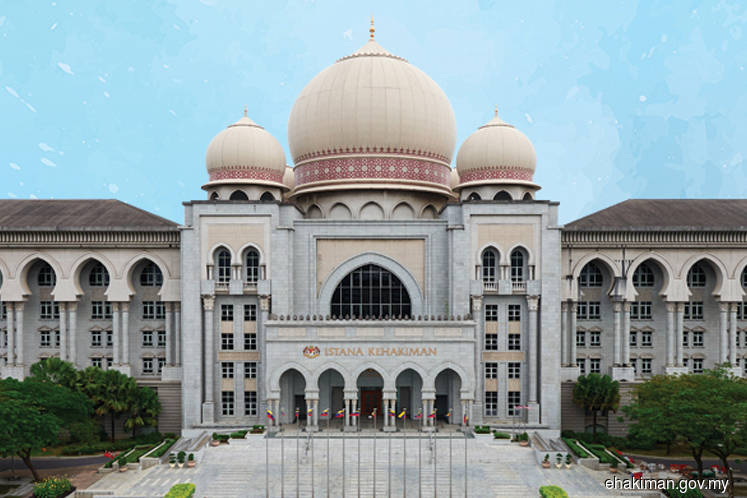 KUALA LUMPUR (March 21): The suit filed by UMNO to reclaim RM116.7 million in cash of various currencies that were seized by police from properties linked to former prime minister Datuk Seri Najib Razak last May, has been thrown out by the High Court today.
High Court Judge Datuk Nik Hasmat Nik Mohamad made the ruling in her chambers this afternoon after allowing the government and four others to strike out UMNO's suit.
UMNO was also ordered to pay cost of RM7,000 to the government.
Senior Federal Counsel S. Narkunavathy, who appeared on behalf of the government and four others, told reporters that the Judge agreed the suit filed by UMNO is scandalous, vexatious, has no cause of action and is also an abuse of court process.
"They (UMNO) also have not shown their locus (legal stand). Basically, the Judge agreed to all the grounds that we had raised," she said.
A cause of action, in law, is a set of facts sufficient to justify the right to sue to obtain money, property, or the enforcement of a right against another party.
UMNO through its public officer Datuk Seri Abd Rauf Yusoh, who was then UMNO organising secretary, filed the suit last Sept 20.
In the statement of claim, Abd Rauf claimed that the search and seizure conducted on May 17, 2018 was unlawful, a violation of the party's rights, breach of statutory duty, abuse of power and public misfeasance as they were made without reasonable cause.
Abd Rauf claimed that search and seizure was malicious, reckless and negligent, and intentionally caused losses to the party and tarnished its image.
He is seeking the return of RM116.7 million, as well as general, aggravated and exemplary damages.
The Government of Malaysia, Inspector-General of Police Tan Sri Mohamad Fuzi Harun, former Commercial Crime Investigation Department director Datuk Seri Amar Singh Ishar Singh, Datuk Mohd Sakri Arifin and ACP R. Rajagopal Ramadhasas are the defendants in this suit.
On June 27 last year, Amar Singh had announced in a press conference that police had seized jewellery and other valuables estimated to be worth between RM910 million and RM1.1 billion in the raids.
The seizure included RM116.7 million in 26 currencies, gold chains, rings and other jewellery, designer handbags, branded sunglasses and expensive watches.
Counsel Datuk Hariharan Tara Singh, who acted for UMNO, said his client will file an appeal to the Court of Appeal soon.