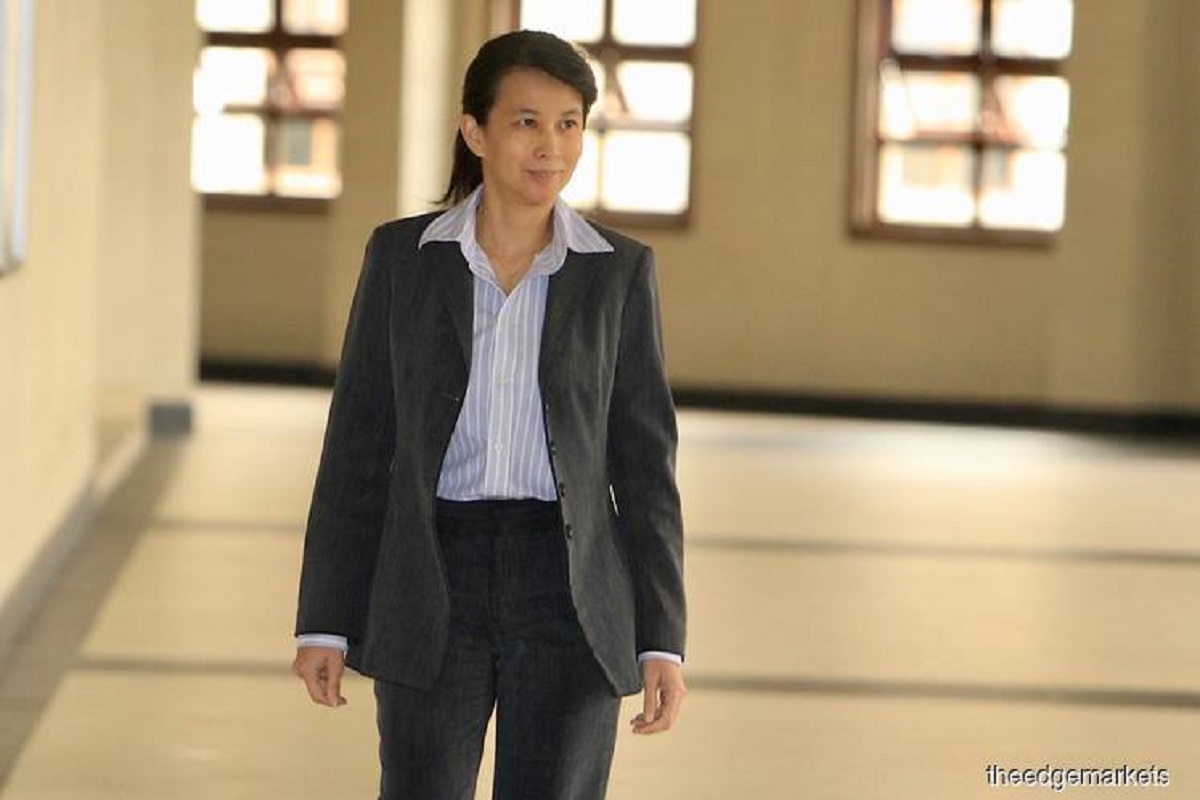 KUALA LUMPUR (Sept 28): The High Court has struck out a suit filed by former prime minister Datuk Seri Najib Razak against AmBank and its former relationship manager Joanna Yu Ging Ping.
Justice Datuk Khadijah Idris said the suit was filed to bolster Najib's defence in the SRC International Sdn Bhd trial, which she surmised as an abuse of the court process.
"This action is not filed by the plaintiff (Najib) to seek damages, but for a collateral purpose, this is simply an abuse of court process," she said.
She said Najib only sought proceedings against the bank and Yu when the SRC case had come up and not years before, when the events initially began to unfold.
"The plaintiff's actions are scandalous, frivolous, vexatious and an abuse of the court process," she said.
Najib filed the suit against the bank and Yu over the management of accounts under his name to divert funds from SRC.
Najib had also sued Ambank Islamic Bank Bhd and AMMB Holdings Bhd for breach of duty and negligence in handling his accounts, which had resulted in the former premier being convicted in the SRC trial for misappropriating RM42 million.
Justice Khadijah said Najib's suit was "unsustainable" as the bank and its holding company did not have any contractual relationship with the former premier as to the management of his accounts at the bank.
The judge then awarded a cumulative amount of RM30,000 to AmBank and AMMB, which had jointly applied to strike out the suit.
Joanna Yu was awarded RM25,000 for her application to strike out Najib's suit.
Najib's lawyer Tan Seri Shafee Abdullah told the court that he will file an appeal in the next couple of days.
Yu was represented by Datuk Dr Gurdial Singh Nijar, while appearing for AmBank, AMMB and AmIslamic were Yoong Sin Min and Benjamin Dawson.
The suit, filed late last year, concerns AmBank accounts ending 694, 880, 898 and 906, which Najib claimed were managed by the bank without his knowledge.
He claimed AmBank and Yu breached their duties and were negligent in the affairs concerning the accounts, as they had disclosed information to fugitive businessman Low Taek Jho (Jho Low), whom the suit referred to as an unauthorised third party.
This includes information on the balances of funds, details of cheques, credit and debit remittance transactions and bank account statements, as well as confirmations of cheques issued.
Najib also claimed that the bank and Yu acted on Jho Low's instructions to actively ensure the account and other banking statements were kept away from the former premier, and they failed to contact him directly to inform Jho Low was seeking disclosure of information and documents.
With regard to the 880, 898 and 906 accounts, Yu, under Jho Low's instruction, also disclosed information to "other unauthorised third parties including Kee Kok Thiam, Josie, Ung Su Ling and Jerome Lee Tak Loong", and dealt with them despite them being unauthorised third parties, according to the statement of claim.
Najib also accused the bank of failing to notify him, despite the accounts being overdrawn millions of ringgit for more than 30 times, as a result of cheques issued from the accounts and due to insufficient balances at the time.
He accused AmBank and Yu of intentionally and fraudulently concealing the matters from him, to avoid liability and sanctions by the relevant investigating agencies.
S Kanagaraju & Tan Choe Choe